Identify a 9' Gandy Home Pool Table
---
7/4/2017 2:47:07 PM
Identify a 9' Gandy Home Pool Table
I am trying to identify this 9-foot Gandy home pool table (not from a pool hall).
It is in need of some TLC.
It is not the typical Gandy coin-op pool hall table with a ball return. It has 3-piece slate (Italian?)
Does anyone recognize it?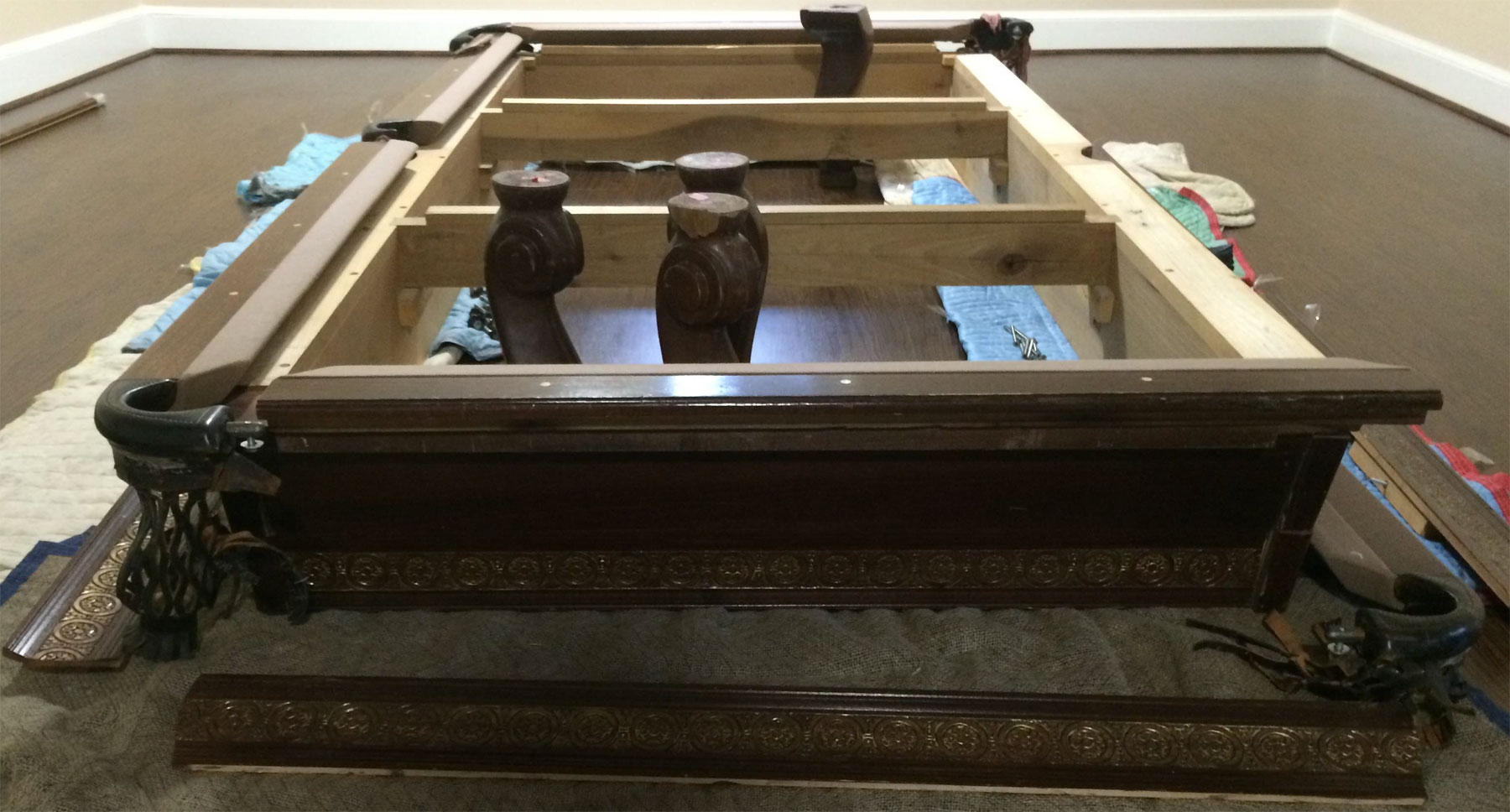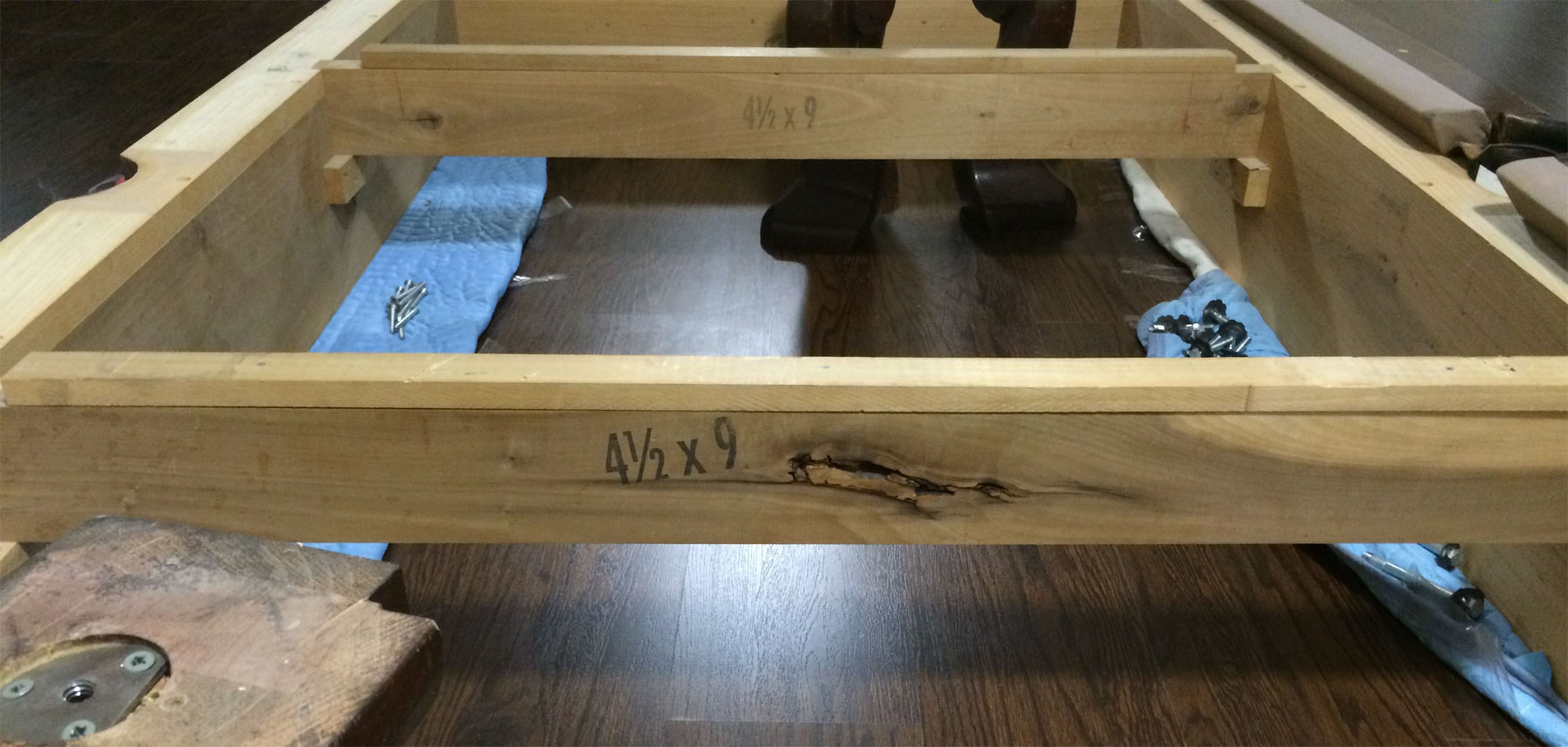 user1499194024
Identify a 9' Gandy Home Pool Table
Replies & Comments
---
billiardsforum on 7/4/2017 10:37:31 PM

Great pool table. Do you have a shot with a the Gandy logo? that would help with the identifcation

user1499194024 on 7/5/2017 10:05:19 AM

Here you go, sorry.

Hope this helps

billiardsforum on 7/10/2017 5:24:54 AM

I looked through all of my Gandy pool catalogs and didn't come up with anything.

The only other similar Gandy billiard table I found was this one, which has the same circle pattern where yours does, but I think it is from a later era than yours. Their rails are different also, but you could customize that. It was for sale out of Phoenix, AZ in 2016 for $800 with a pool table light, spectator chair, cue stand, and all accessories, but didn't sell (was reposted numerous times). See the photos below.

If you ever get a definitive answer on the era and model name, do let me know.
Identify a 9' Gandy Home Pool Table
Title: Identify a 9' Gandy Home Pool Table
Author: user1499194024
Published: 7/4/2017 2:47:07 PM
Last Updated: 7/10/2017 5:27:33 AM
Last Updated By: billiardsforum (Billiards Forum)