ID Old Brunswick Balke-Collender Co Antique Pool Table
---
8/26/2021 7:50:36 AM
ID Old Brunswick Balke-Collender Co Antique Pool Table
This antique Brunswick Balke-Collender Co. pool table has been in my family since 1948.
It came from the Elks Club in Lakewood NJ, Lodge #1432.
The number stamped on the bottom is 29414.
I am trying to determine the date of manufacture. Can anyone help me?
Thank you,
Keith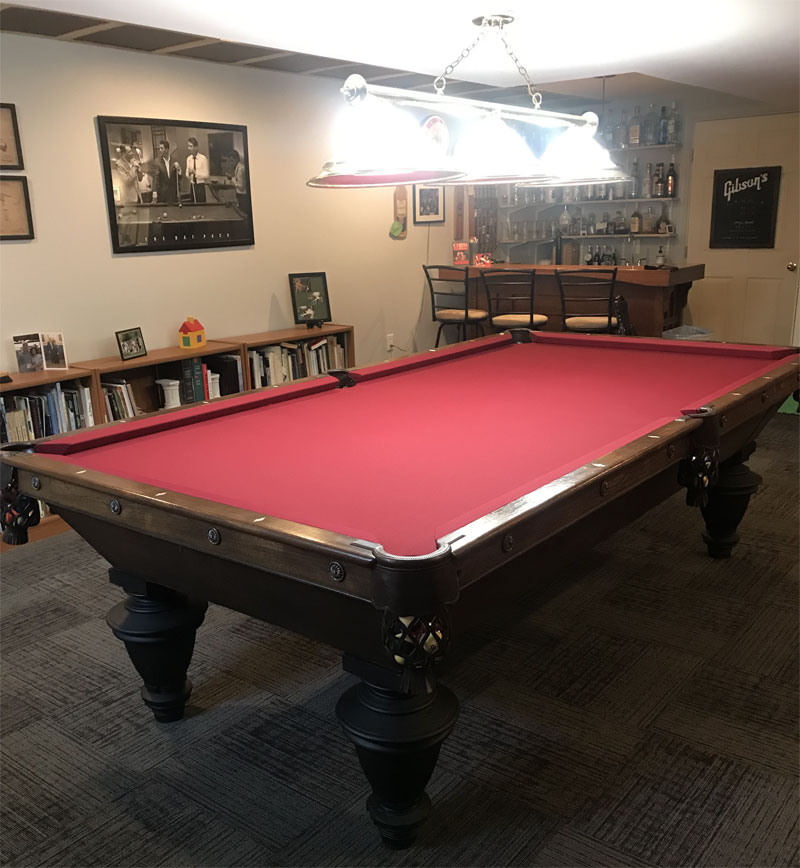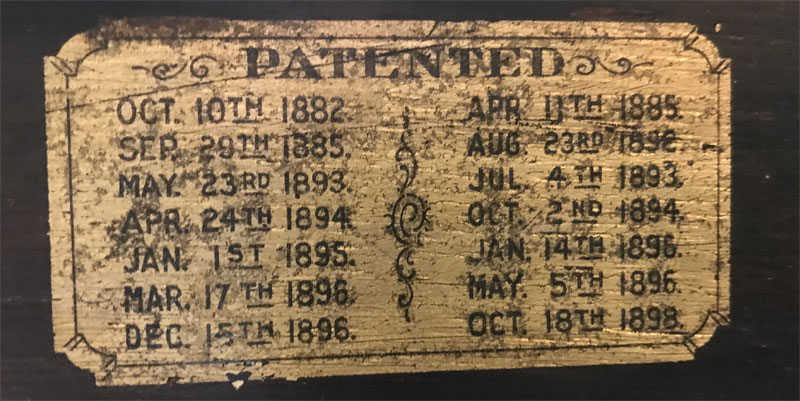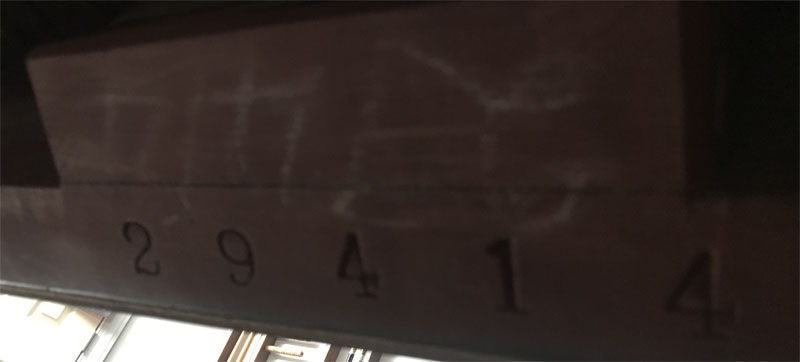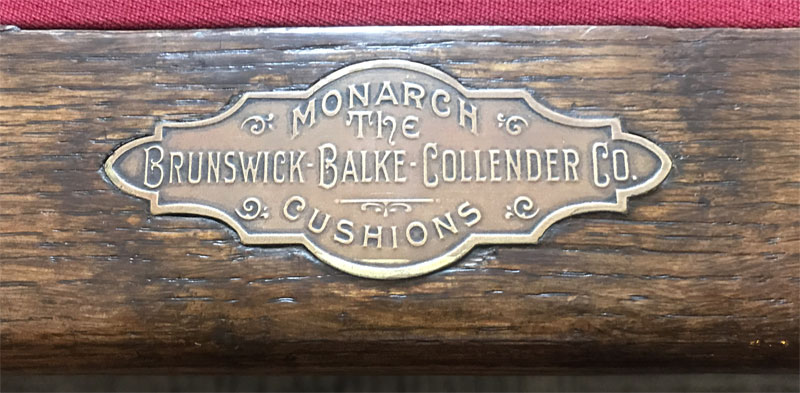 khgibson
ID Old Brunswick Balke-Collender Co Antique Pool Table
Replies & Comments
---
billiardsforum on 9/9/2021 5:25:18 PM

Great looking (likely pre-1900s) Brunswick Balke-Collender pool table!

It appears to be an earlier-generation Brunswick York model pool table.

I say "earlier generation" based on the patent listing plate. Later generations include 6 or so additional patent listings from 1900 to 1905, whereas yours only has patent listings up to 1898 - indicating that it is likely from that year, or the very earliest of the 1900s.

Here are two brochure pages - one from 1898, and one from 1907-08:

The earlier models would be as early as 1898, I believe. The newest generations were made from 1904 to 1911. It's not possible to tell exactly which year yours was made. Serial numbers are not helpful as the Brunswick Balke-Collender Co. lost all of their records to fires. Twice.

Here is the technical information from the page 7 of the 1908-1909 Brunswick-Balke-Collender Co., catalog, page 7:

8 Home options (44" x 88" Playfield)

Slate: 3 pc. 1" unframed slate
Weight (lbs): 1100

9 Pro options (50" x 100" Playfield)

Slate: 3 pc. 1" unframed slate
Weight (lbs): 1200

Manufactured under 18 construction patents awarded between 1892 and 1905.

Most excellent value for the money; modern design; unusual durability and good playing qualities are the characteristic features of the York billiard and pool table.

Available in carom, six pocket or combination model.

The York billiard and pool table is of comparatively recent production. It is built on the lines of our Narragansett table, but is less massive and not so expensive. It is quite attractive in design and finish and is substantially constructed. It is one of the best medium grade of billiard tables on the market and is suited for all purposes. It is made in 4x8 and 4 1/2 x 9 sizes only and is carried in stock as billiard or pool or both combined in what is designed as a combination. It is furnished with the best quality Vermont slate and equipped with Monarch cushions.

Made in sections, so that the frame work forming the body of the table can be taken apart for shipment. The various parts are doweled and reinforced with massive iron bolts, which obtains durability and rigidity.

This style can be furnished with square legs, same as the Delaware, if desired.

khgibson on 9/20/2021 2:27:28 PM

Thank you for the information. Very much appreciated.
ID Old Brunswick Balke-Collender Co Antique Pool Table
Title: ID Old Brunswick Balke-Collender Co Antique Pool Table
Author: khgibson (Keith Gibson)
Published: 8/26/2021 7:50:36 AM
Last Updated: 9/9/2021 5:00:56 PM
Last Updated By: billiardsforum (Billiards Forum)