ID Brand & Model of Possibly a Sears Pool Table
---
5/26/2019 9:28:49 AM
ID Brand & Model of Possibly a Sears Pool Table
Need help to identify the brand and model of this pool table. It may possibly be a Sears pool table.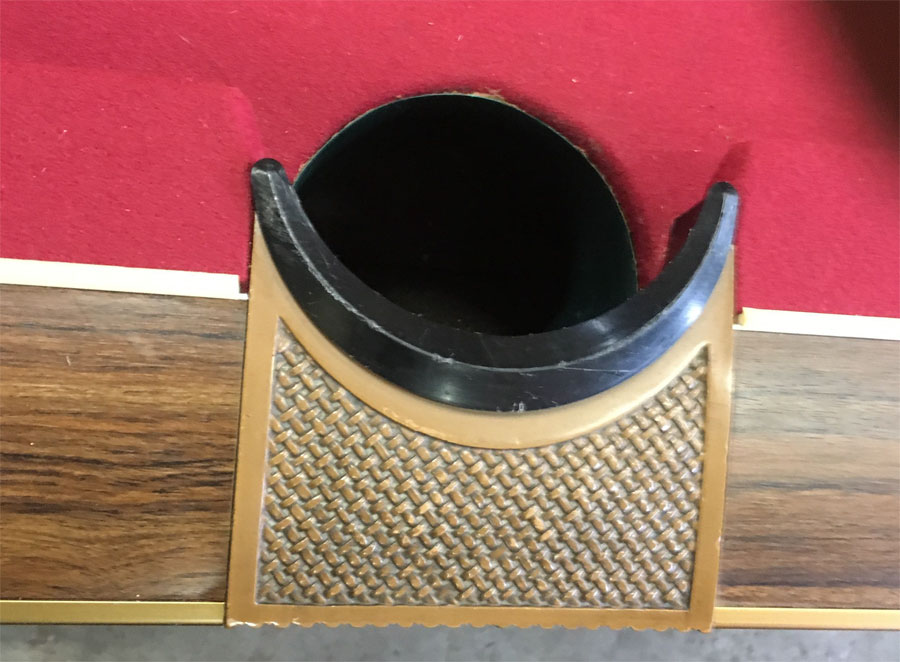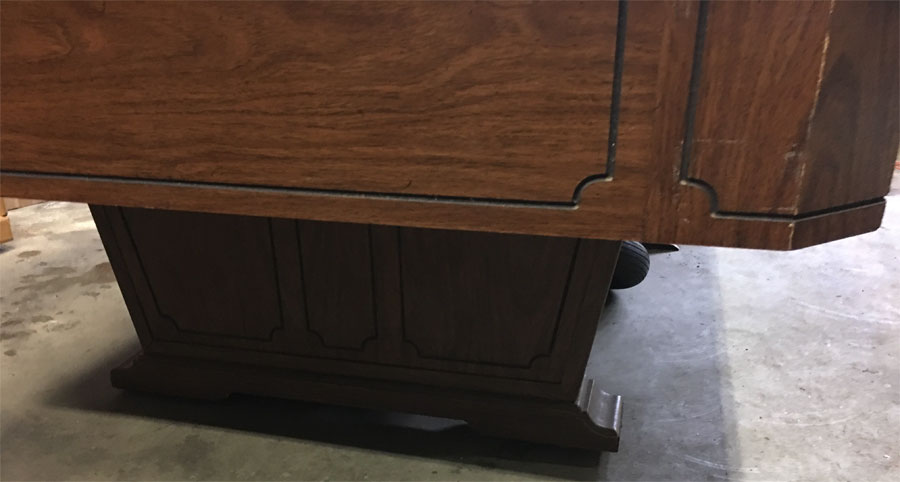 user1558888128
ID Brand & Model of Possibly a Sears Pool Table
Replies & Comments
---
billiardsforum on 5/28/2019 3:02:20 AM

It certainly looks like many of the "department store" pool tables of the 1960's and 1970's, but the retailer can't be determined solely from those photos.

Are there any markings, name plates, or other tags or identifiers anywhere on or under the pool table?

Does it have a slate bed? You'll know when you try to lift the table.

Generally these department store tables aren't worth the effort to research in detail.

Normally these sell for a few hundred if you are lucky. It's a poor market for used pool tables, especially ones from this era. People literally giving them away on classified sites.

user1558888128 on 5/28/2019 12:28:28 PM

No name plates or markings that we have found as yet.

It has a one-piece slate bed.
ID Brand & Model of Possibly a Sears Pool Table
Title: ID Brand & Model of Possibly a Sears Pool Table
Author: user1558888128
Published: 5/26/2019 9:28:49 AM
Last Updated: 5/28/2019 2:56:42 AM
Last Updated By: billiardsforum (Billiards Forum)