ID a Pool Table from Early 2000s
---
5/4/2019 6:31:08 PM
ID a Pool Table from Early 2000s
I need help identifying a pool table.
I've been looking at images on Google for hours hoping I'd find this same table, but no luck I am hoping someone can help me out.
There are no markings that I can see on this pool table. I'd say it's maybe 15-20 years old. It is an 8-foot pool table with a 3-piece slate.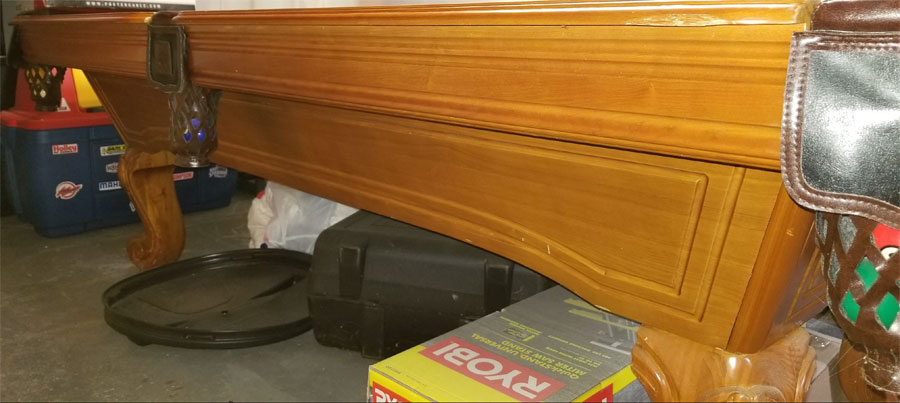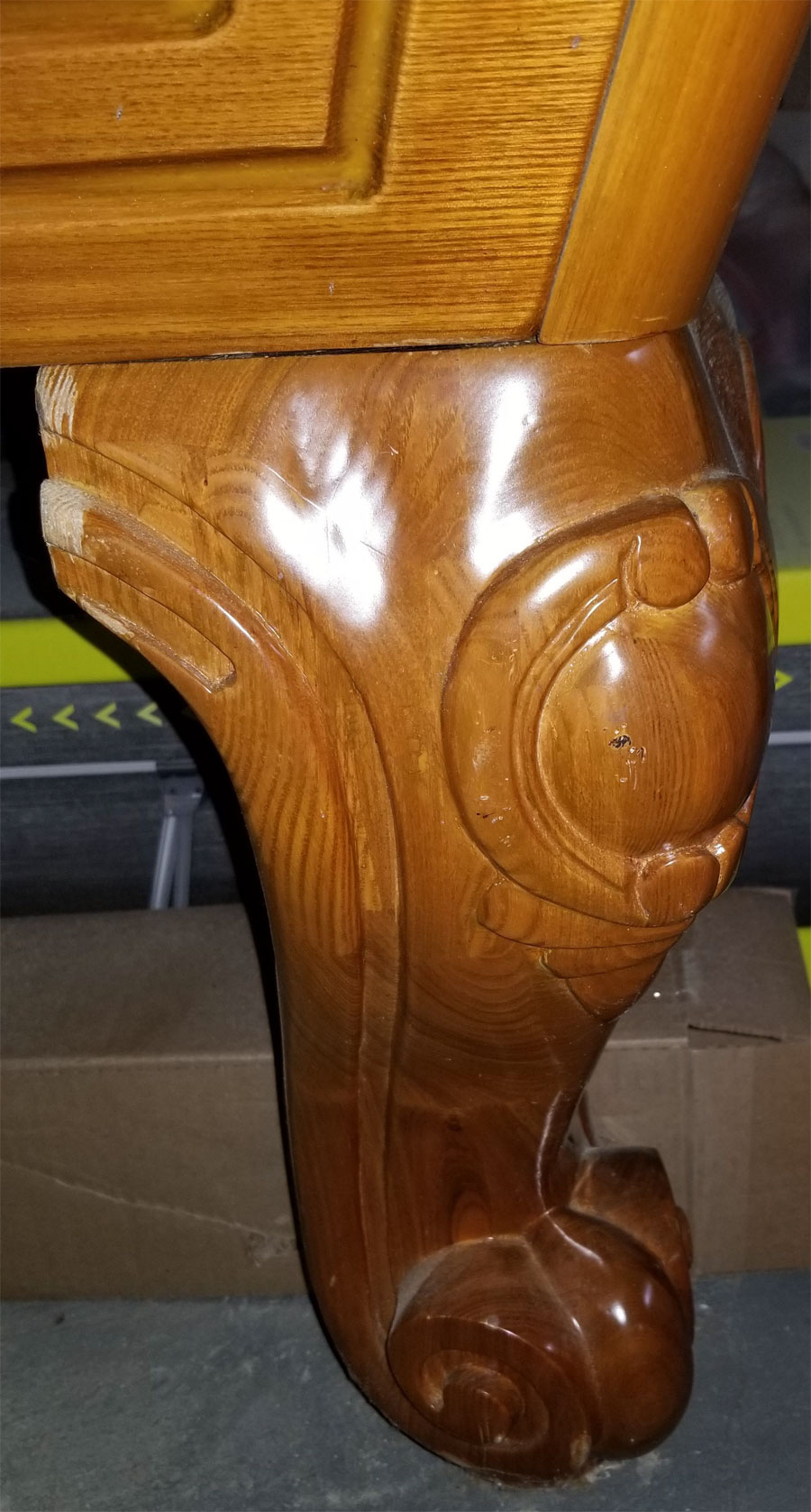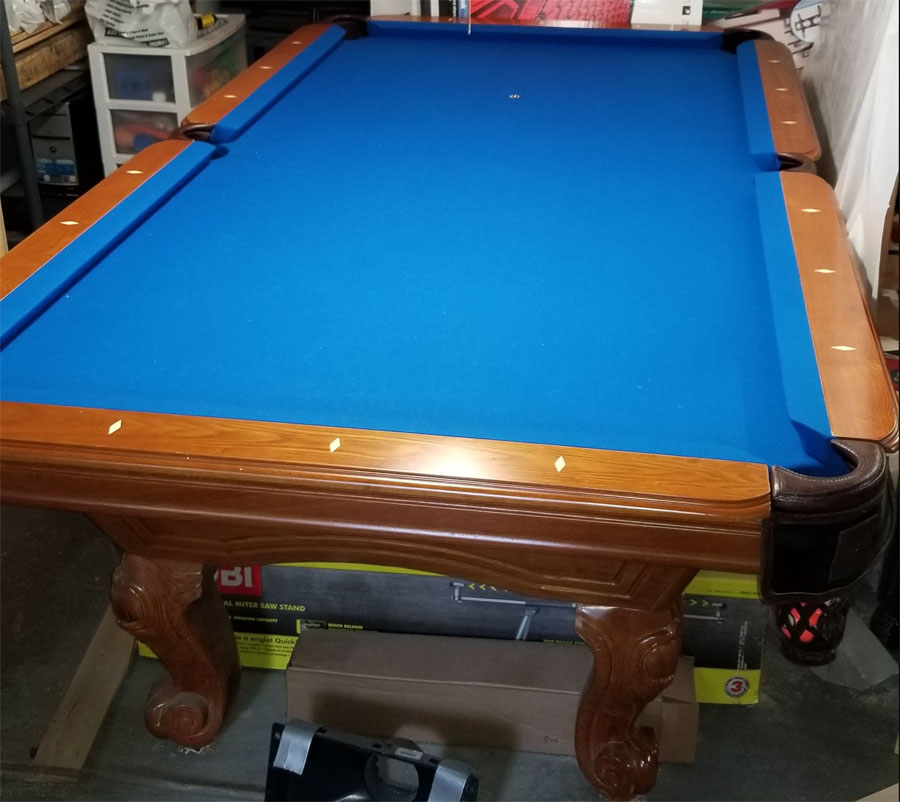 Philc8620
ID a Pool Table from Early 2000s
Replies & Comments
---
billiardsforum on 5/6/2019 5:17:35 PM

I don't recognize it at first glance.

Are there any marking underneath the pool table? Do you have the original manual perhaps? Do you remember where it was bought?

It may be just a generic pool table imported from overseas.

You could rule out Olhausen and Brunswick (the big two USA pool table makers) as those pool tables would have it's maker's logo on a visible name plate somewhere.

The style of the pool table is about as common as they come, so it could be from any one of probably 50-100 smaller US-based pool table makers that have come and gone since the 1990s.

I'll keep my eyes peeled though and will let you know if I come up with anything. Let us know if you find anything further.

Philc8620 on 5/6/2019 6:32:28 PM

Thanks for the reply.

There aren't any markings that I see under it or under the rails. I took it apart to get more room in my basement. I had it professionally set up back in 2012 and it was a pool table my wife had for years that never was set up. She doesn't know anything about it either.

It's a well built table. I was just curious. Thanks anyways.
ID a Pool Table from Early 2000s
Title: ID a Pool Table from Early 2000s
Author: Philc8620
Published: 5/4/2019 6:31:08 PM
Last Updated: 5/6/2019 5:24:06 PM
Last Updated By: billiardsforum (Billiards Forum)