Help Identify This 9' Table
---
3/28/2017 12:17:59 PM
Help Identify This 9' Table
I am in the process of setting up this table that has been in storage for the last 40+ years. Was not well stored and has its flaws but everything appears to be here. Not al the screws are in so nothing lined up yet. I'd like to identify it as I need a bracket that supports one of the site panels. If I cant find one I can probably get one made.
This is a 1966 Brunswick. This was made in Brunswick of Mexico and was ordered by my dad's company down there and set up in club house. Shortly after the town closed up and when we moved to the states we brought it with us.
Any help would be greatly appreciated.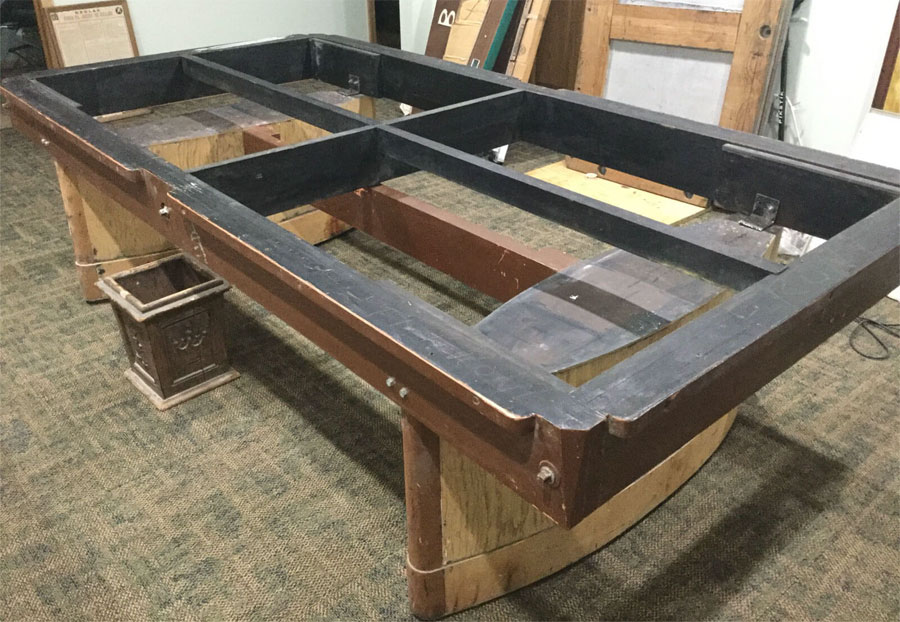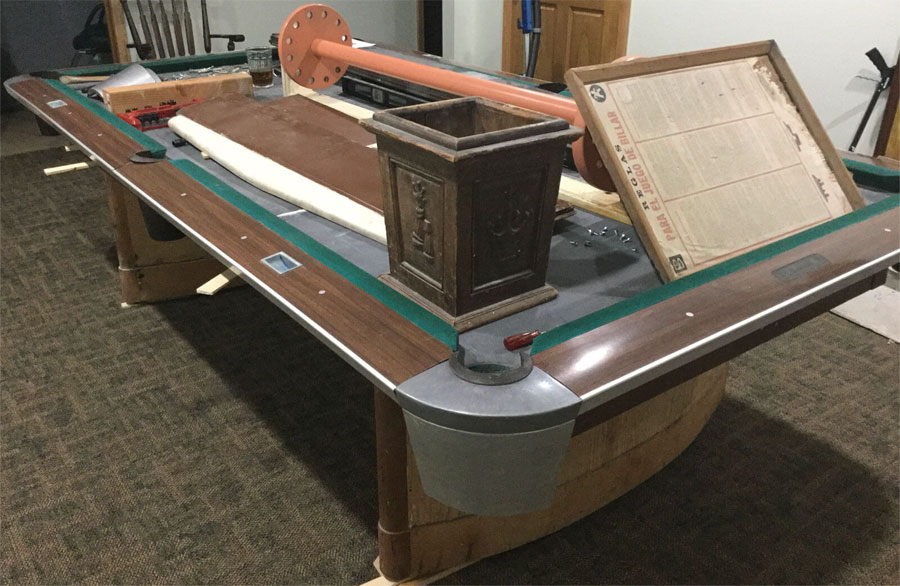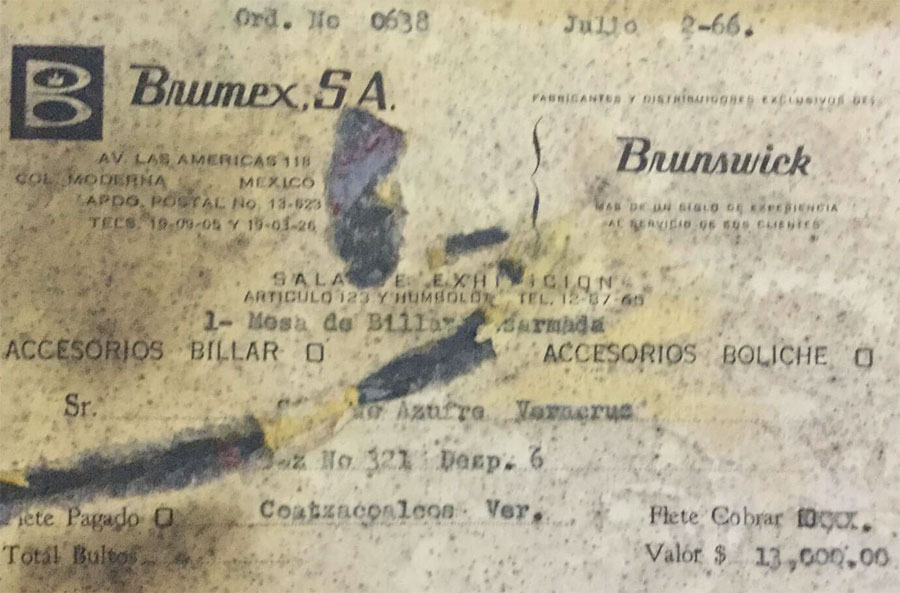 Bob225
Help Identify This 9' Table
Replies & Comments
---
Help Identify This 9' Table
Title: Help Identify This 9' Table
Author: Bob225
Published: 3/28/2017 12:17:59 PM