Gandy 9-Foot Pool Table Year and Model
---
3/18/2021 4:20:16 PM
Gandy 9-Foot Pool Table Year and Model
I'm looking for help to find the year and model name of this Gandy pool table.
I was able to get this great 9-foot, 3-piece slate Gandy pool table from a friend who was moving. I am trying to decide whether to sell or keep it. The pool table is in an awesome condition. It just needs new cloth. I didn't realize my space is a little small for this table when we said that we would take it.
If anyone can give some advice for pricing or a current value, I would greatly appreciate it.
The pics are from after we disassembled the Gandy pool table for moving. I can get more if it will help decipher the year and model.
I am new to the forum so I will apologize up front for my lack of billiards knowledge.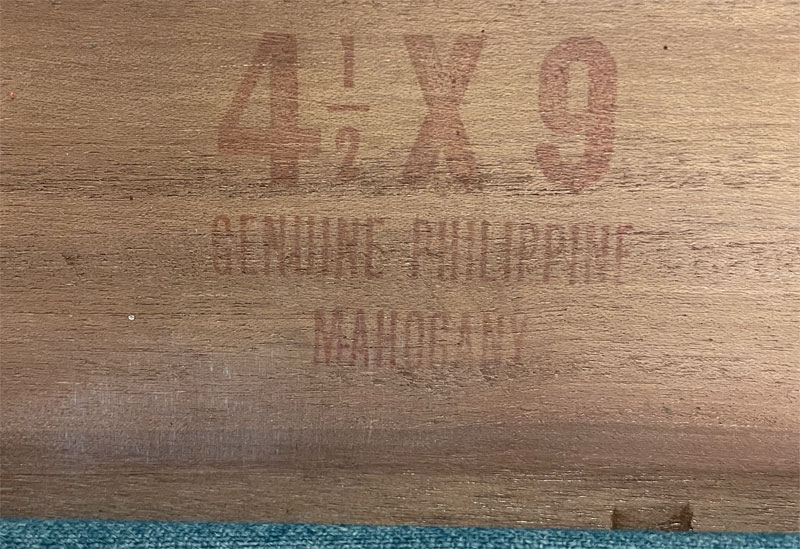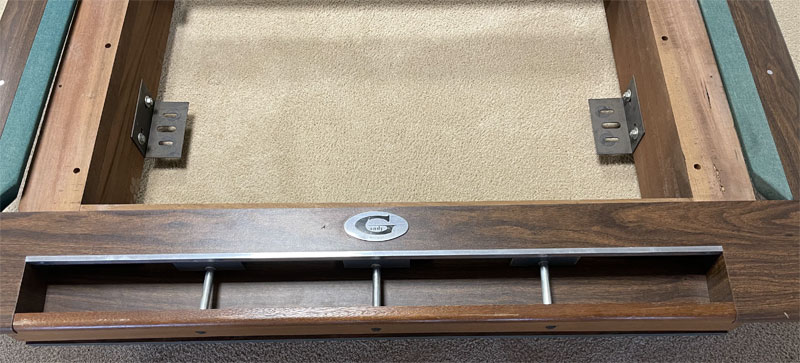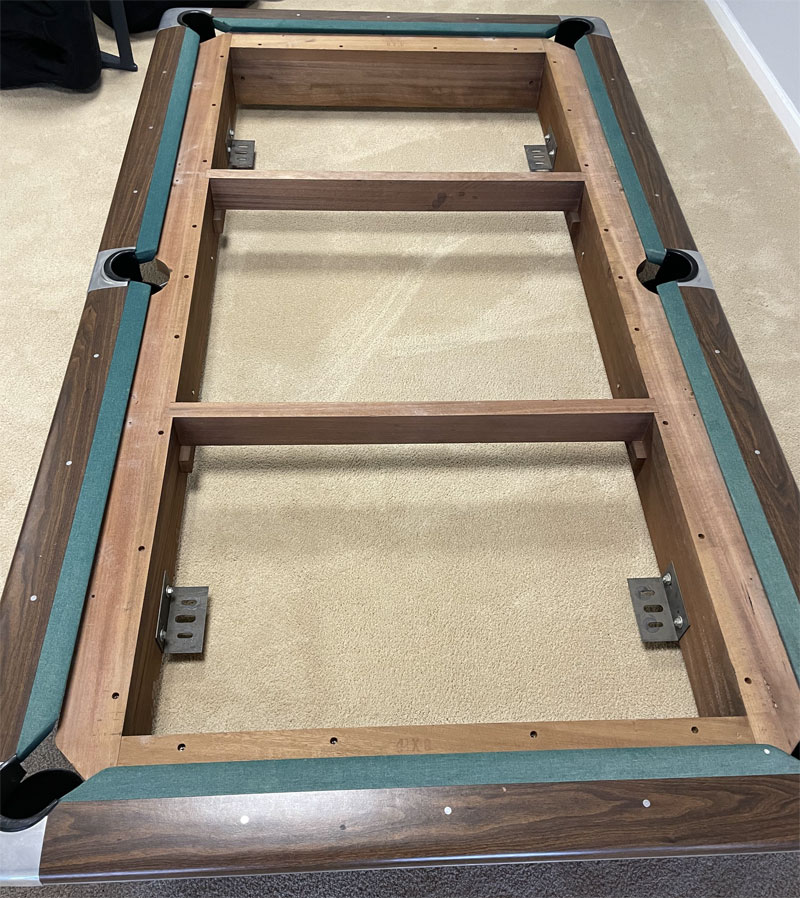 Shawnwwjd
Gandy 9-Foot Pool Table Year and Model
Replies & Comments
---
Gandy 9-Foot Pool Table Year and Model
Title: Gandy 9-Foot Pool Table Year and Model
Author: Shawnwwjd (Shawn Fountain)
Published: 3/18/2021 4:20:16 PM
Last Updated: 3/19/2021 5:04:48 AM
Last Updated By: billiardsforum (Billiards Forum)