Determine Model of an Antique Brunswick Pool Table
---
2/10/2022 5:50:21 PM
Determine Model of an Antique Brunswick Pool Table
I just bought a pool table and want to restore it but am having trouble finding the model.
I can't find any with the same kind of pocket irons or any other parts that look like it.
I need to replace one of the side pocket mounting brackets due to the pin being sheared off.
Any information on this old Brunswick pool table would be greatly appreciated.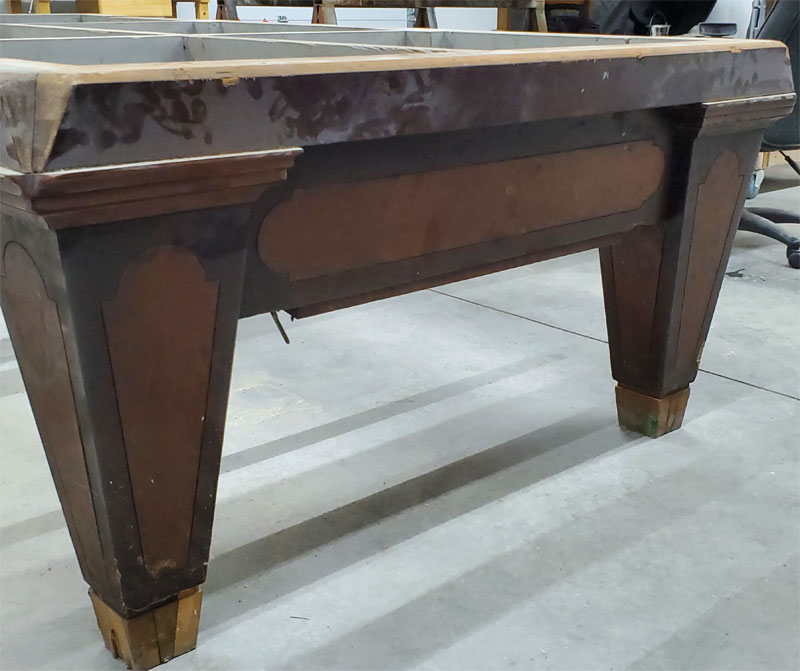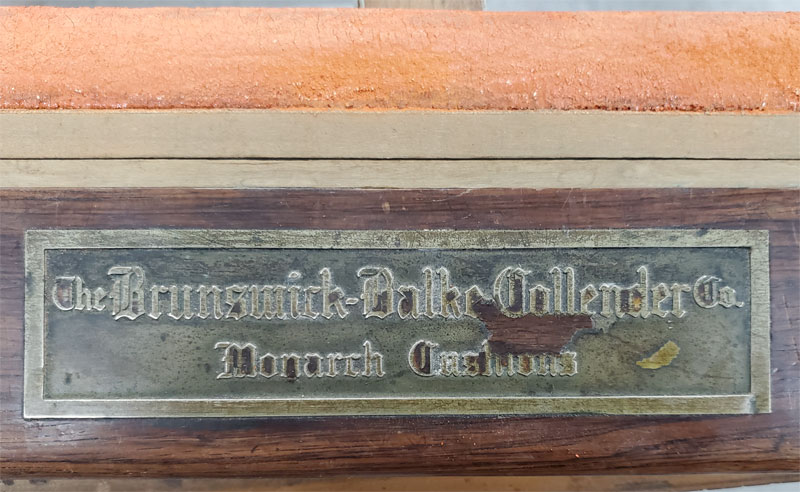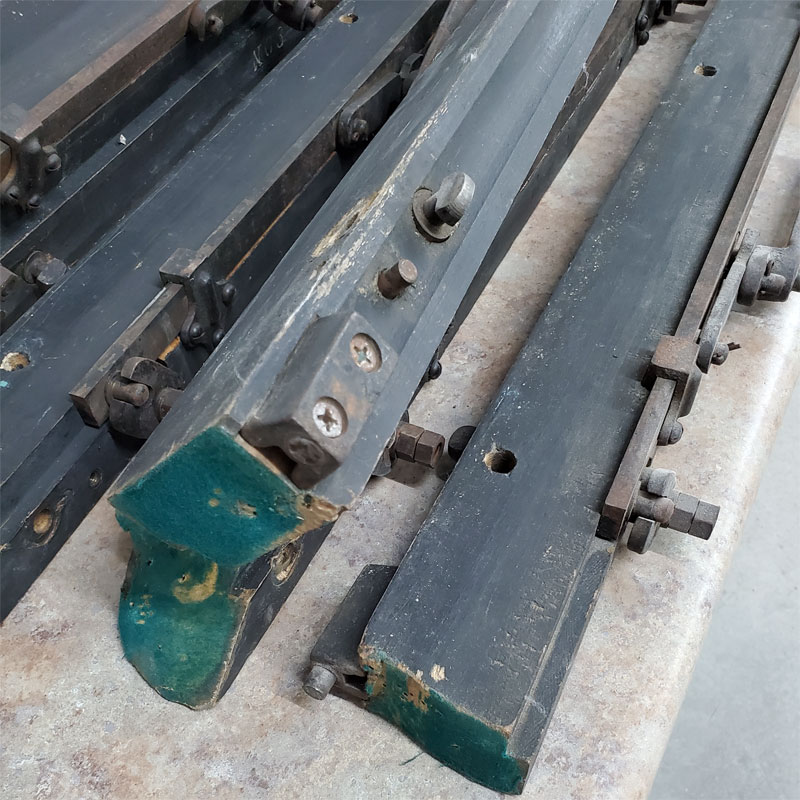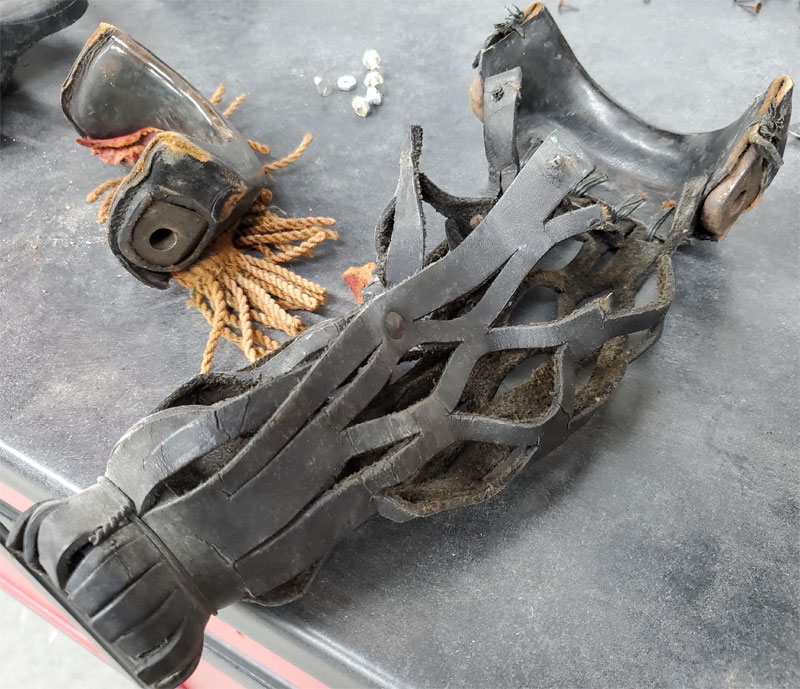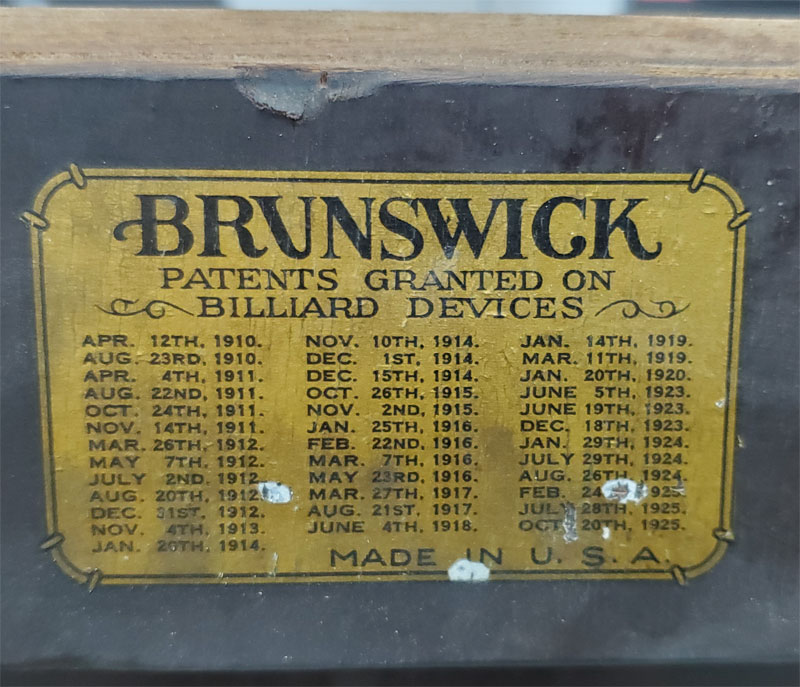 delaney14437
Determine Model of an Antique Brunswick Pool Table
Replies & Comments
---
billiardsforum on 2/11/2022 5:16:40 AM

Your pool table is a Brunswick "Junior Grand" pool table from between 1914 and 1928.

Actually - to be more precise:

If it is an 8-foot pool table (or less), it's a Brunswick "Junior Grand" model.
If it is a 9-foot model, then it's the Brunswick "Grand".

You mentioned that you are trying to source some parts for it. Here are some places that I would reach out to (in this order):

Ken Hash at Classic Billiards in Fallston, MD. He's the guy to talk to for this type of stuff. He is always happy to give free advice etc. He does restoration of antique pool tables, and also makes and sells hard-to-find reproduction parts. Small chance you'll find what you need there, and if he doesn't have it, he can likely tell you where else to look.

info@classicbilliards.net
(410) 256-8388

Donald and Dave at Bankshot Antiques in Albany NY

bankshot@bankshotantiques.com
(518) 434-2800

If they above folks can't help you, try Joe Newell out of Clay Center, KS. He runs Newell's Antique Billiard Supply, and he is the foremost Brunswick expert in the US.

(785) 632-5955

Here are the technical specs from Brunswick Balke Collender advertising materials from around 1915:

Brunswick "Junior Grand" Pool Table

The Brunswick Junior Grand pool table provides healthful exercise, fun and relaxation for the whole family and their friends. Surely Billiards is satisfying entertainment! You don't need a mansion for a Junior Grand. A playroom anywhere at home provides rewards in health, happiness, companionship and economical entertainment.

Year of Manufacture: From 1914 To 1928
Color Options: Two-tone finished walnut with vein line ornamentation on legs, rail and body
Sizes Available:

6 Foot Option - 32" x 64" Playfield, weighs 805 lbs
7 Foot Option - 38" x 76" Playfield, weighs 941 lbs
8 Foot Option - 44" x 88" Playfield, (weight not listed)

A sectional table top, exactly matching the table, is furnished with each Junior Grand, at the slight increase in price indicated below. The top permits many uses for the table besides its chief function of providing entertainment for the whole family

Pocket Billiard Style, with complete playing outfit and library table top:

3' x 6': $272
3 1/2' x 7': $307

Combination carom and pocket style with interchangeable cushions, complete playing outfit and library top:

3' x 6': $337
3 1/2' x 7': $377

Interchangeable cushions make it a very simple matter to convert your game from pocket billiards to carom billiards.

Junior Grand, 4 x 8' size. The Junior Grand 4x8' size is the nearest approach, in all features, to the full size or regulation billiard table among the home table styles. Its proportions permit the use of full size Monarch perfect angle cushions, with regulation size balls for either carom (commonly known as billiards) or pocket billiards (erroneously called pool).

This table, therefore, has a special appeal to the adult members of the family or guests, providing all the thrills of the games in their respective variations but still available at the most cost prevailing on home styles.

This table has a strong appeal for the boy with his natural manly aspirations.

The Junior Grand is built of beautiful highly figured walnut, two tone finish, with vein line ornamentation on legs, rails and body of table, effecting a most pleasing and beautiful design.

This size Junior Grand is available as a pocket billiard or combination carom and pocket billiard table with interchangeable cushions. It is furnished with a disappearing accessory drawer with built in cue rack. This drawer holds the complete playing equipment. The built in cue rack and the disappearing ball rack eliminate the necessity of hanging cue and ball racks on the walls of the room.

Sectional American Walnut table top available if desired.

Here are the specs for the 9-footer Brunswick Grand model:

Brunswick "Grand" Pool Table (9-Foot)

The Brunswick Balke-Collender Grand pool table is specially suited in style and finish to harmonize with home surroundings and yet supplies all the advantages of billiards in accordance with regulation playing features.

Year of Manufacture: From 1917 To 1922
Color Options: Two-tone finished walnut with vein line ornamentation on legs, rail and body
Size: 9' Pro version features a 50" x 100" Playfield

Billiards is a form of pleasing mental relaxation and mild physical exercise of great benefit to every individual. The variety of games with the constant opportunity for increasing skill at each, insures a continuous attraction.

The Grand is built of highly figured butt walnut, two tone finish and decorated with vein line ornamentation on frame, rails and legs. It is a true billiard table in every sense, which means the height of achievement in fine cabinet work and playing standards.

The Grand is furnished in three styles; as a carom billiard table, as a pocket billiard table, or as a combination carom and pocket billiard table with convertible rails. Two complete sets of convertible rails with cushions attached are furnished with the combination table; one set for pocket billiards and the other set for carom billiards. Convertible rails insure a perfect means of using a full size regulation table for both carom and pocket billiards.

As the Grand is equipped with a disappearing ball rack and built in cue rack with disappearing accessory drawer, the table is complete within itself. No other equipment is needed in the room where this table is placed. All articles for playing the game are kept in the accessory drawer. When the table is not in use, the billiard playing equipment is entirely out of sight.

Here's one more photo of an antique Brunswick Grand pool table:
Determine Model of an Antique Brunswick Pool Table
Title: Determine Model of an Antique Brunswick Pool Table
Author: delaney14437 (Bill Delaney)
Published: 2/10/2022 5:50:21 PM
Last Updated: 2/11/2022 4:23:27 AM
Last Updated By: billiardsforum (Billiards Forum)