Brunswick Ventura II HF Information?
---
12/4/2017 6:11:37 AM
Brunswick Ventura II HF Information?
A friend of a friend has this pool table upstairs in a "man cave". It belonged to her husband who recently passed away. He was in the process of refinishing it so it's in pieces. It is a 9' pool table and there is a sticker underneath it that says "Brunswick warranty identification label Ventura II HF". So far that is the only marking on it other than a spot on the under side of one of the rails that says (I believe) "DKBY3 or DKBY8"?
I have located all of the rails, pockets, bolts, slate and base frame but I am not sure if I am missing anything. He has two pieces of felt but they have both been used before. This lady is wanting to sell it but more importantly, she is wanting it to go to someone who will enjoy it. I was wondering if anybody on here could please help me verify the model and possibly a year?
Also, any recommendations on how I could go about selling it and how much she should ask for it?
Her husband worked at a billiards store for many many years and he also made pool cues so I truly believe that he would have taken great care of the table. Any help would be greatly appreciated!
Thank you,
Julie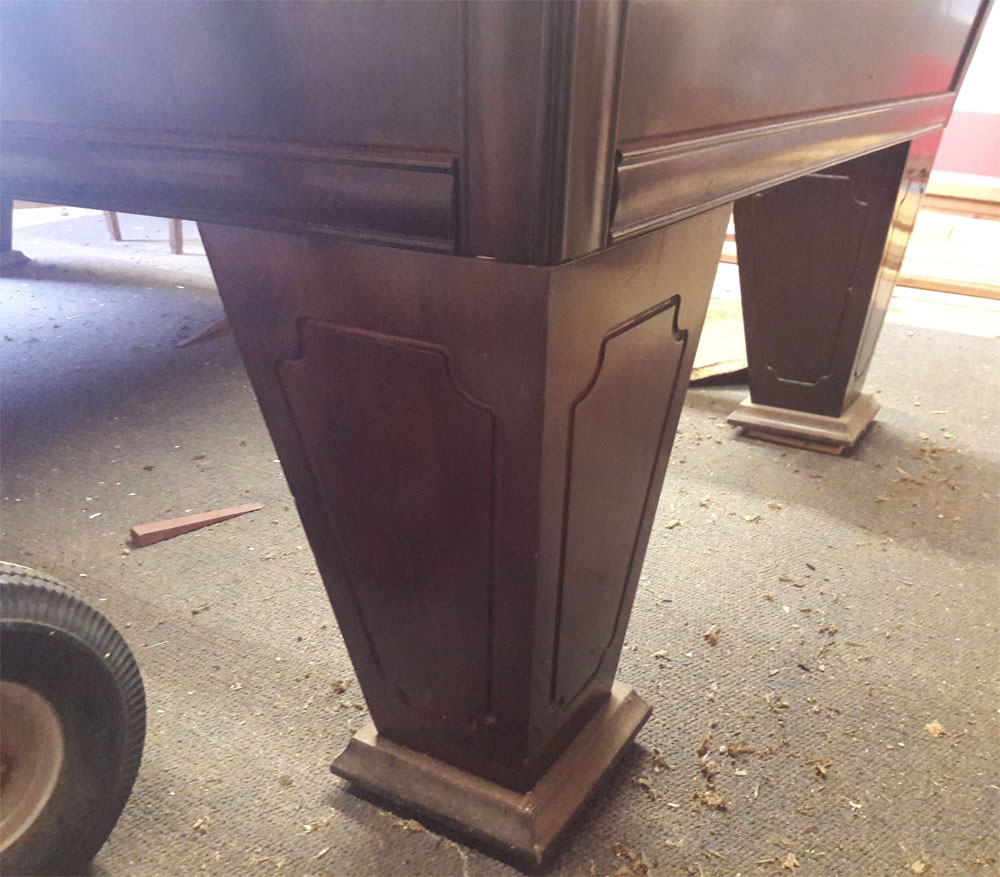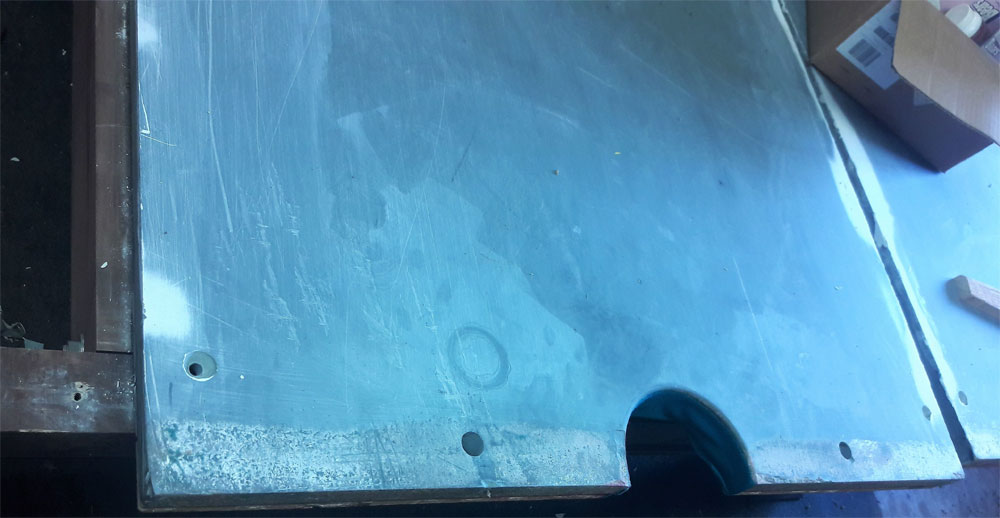 perkyj_99
Brunswick Ventura II HF Information?
Replies & Comments
---
billiardsforum on 12/4/2017 10:12:46 AM

Correct. Your friend has a Brunswick pool table and model name is "Ventura" II (2nd generation).

The Ventura II pool tables were made from 1990 To 2002. In September, 2002, a new wider 5 3/8" rail was introduced, converting the model to Ventura III.

I see them selling for between $1500 and $3500 in good condition.

Where your friend's is in a half-restored state, it will be hard to sell. Definitely under $1000. Someone looking for a pool table for their home will consider what else they could buy for $1000 (or whatever price you set). Given today's market (very weak) there will be a lot of quality pool tables to chose from for under $1000. There are a ton of people selling off their pool tables for next to nothing. Often you can find people giving them away to the first person to come get them. She may not get the price she wants.

Here are the technical specs from the Brunswick Ventura II Technical Manual:

Brunswick Ventura II Pool Table

8-Foot Home options (44" x 88" Playfield)

Slate: 3-piece 1" framed
Length: 98"
Width: 54"
Weight: 760 lbs
Leg Center Length: 72.75 inches
Leg Center Width: 28.75 inches

8 Foot Pro options (46" x 92" Playfield)

Slate: 3-piece 1" framed
Length: 102"
Width: 56"
Weight: 790 lbs
Leg Center Length: N/A
Leg Center Width: N/A

9 Foot Pro options (50" x 100" Playfield)

Slate: 3-piece 1" framed
Length: 110"
Width: 60"
Weight: 900 lbs
Leg Center Length: 84.75 inches
Leg Center Width: 34.75 inches

Brunswick's Ventura billiard table reflects timeless elegance, an integral part of Brunswick's tradition of quality. This Transitional style represents the ultimate in functionality. Strongly rooted in the late 20th Century minimalist movement, Transitional furniture celebrates clean simplicity with strong proportions based on straight lines and tapered legs. Finely fihished with pure stains that accentuate the wood grain, transitional style is highly flexible and fits well with a variety of motifs.

Solid mahogany rails with pearlized inlaid sights; traditional leather net pockets, and the overall antique styling of select hardwood construction all adds to the durability of this table.

Three-piece, precision ground, one-inch full-sized slate provides a permanent level playing surface. Brunswick SUPER SPEED® cushions, the standard of the industry, provide maximum accuracy and true ball rebound.

The Venture is available in 8 and 9-foot models in traditional pocket style only.

Rails: Mahogany rails are supported by and bolted through the slate for maximum rigidity. Specially designed floating nut plate allows rail to be precisely positioned and permanently pulled down to the slate.
Construction: Solid mahogany construction for maximum strength. All wood is kiln-dried to resist warping.
Base Frame: Base frame side sill is made of solid mahogany for strength and durability.
Finish: Multi-step finish for fine appearance and durability.
Cushions: SUPER SPEED® molded gum rubber, canvas-backed cushions, the standard of the industry, assure maximum accuracy, true ball rebound and consistent playability.
Sights: Pearlized inlaid sights have a maximum tolerance of 30/1000 of an inch for accurate play.
Cloth: Cloth is optional; however, Brunswick recommends a professional blend of wool/nylon billiard cloth to assure excellent playability.
Pockets: Traditional regulation size leather net pockets. All pocket openings are made to exacting industry standards.
Slate: Three-piece precision ground, one-inch full size slate provides a permanent level playing surface. Slate is precision-machined level to within 10/1000 of an inch and extends underneath the rails for consistent playability.

2000 Material Specifications:

Rails, aprons, legs, base frame: Curubixa
Sights: Round plastic
Hardware: High performance nut plates and machine-grade nuts and bolts are used for maximum stability.
Color Options: Mahogany
Cushion Rubber: Superspeed
Replacement Parts Available: All (as of 2003)

perkyj_99 on 12/4/2017 12:25:17 PM

Thank you SO much for your help! I agree, people just don't really want the hassle of having to move it, etc.. She doesn't really care how much she gets for it as long as it goes to someone who will enjoy it. Thank you again for your response. I really appreciate It!

user1616071013 on 3/18/2021 5:36:54 AM

I bought an 8' version of the Brunswick Ventura II HF pool table under similar circumstances. It was broken down when I picked it up and am in the process of installing it with the aid of the owners/installation manual.

The slate is in place, but not attached yet. Should I have a professional take it from here? That is, level the pool table, seal the slate seams, and install new cloth?

I have considered this as a do-it-yourself job with YouTube assistance, but also want it to come out right. What do you think?
Brunswick Ventura II HF Information?
Title: Brunswick Ventura II HF Information?
Author: perkyj_99
Published: 12/4/2017 6:11:37 AM
Last Updated: 12/4/2017 9:44:35 AM
Last Updated By: billiardsforum (Billiards Forum)