Brunswick 5½' X 11' Snooker Table Model Name
---
7/3/2021 11:11:30 AM
Brunswick 5½' X 11' Snooker Table Model Name
I purchased a Brunswick table that have distinctive metal pocket covers. I've asked about it here before: Brunswick Snooker Table Similar to 20th Century Model
I assumed it was 5x10, since it's definitely smaller than 6x12, and bigger than a 5x10. It is most certainly rare, but it is a 5½'x11' snooker table.
Looking at the excellent Brunswick history site, there are mentions of this odd size. There is currently one for sale near me, so I know the size really does exist. (At first I thought I was going a little nuts!)
I have attached pictures of this table. Note that with those distinctive pocket covers and sides and legs that are fairly plain, I thought it was a Brunswick New Century snooker table from 1937-1940. But, look at the legs. They are square! The New Century Legs have the outside corners of the legs rounded.
A few months ago, a saw a 6x12 version of this snooker table for sale. I've attached two pictures (the last four photos in the gallery below). The very last picture is an overall shot showing that it is the same model of table. The second last picture is important. It is one which shows a small trim piece at the along the bottom of the sides that mine does not have.
Lastly, adding more insanity, this table has 1 1/2" slate, in 5 pieces.
Anyone hazard a guess as to what model this 5½' X 11' Brunswick snooker table is?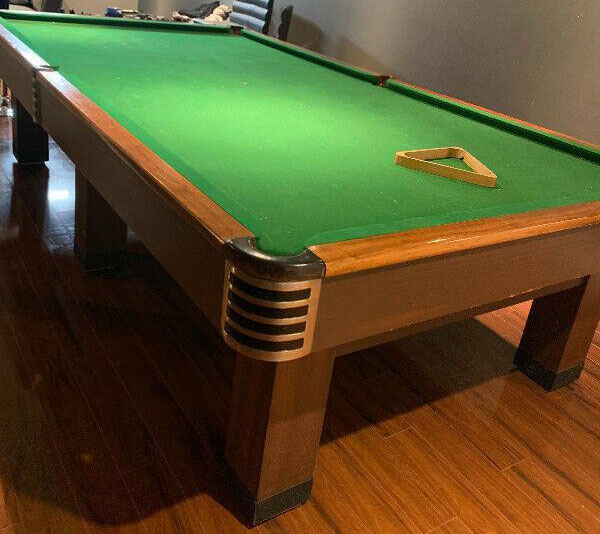 ---
The other Brunswick 5½X11' snooker table I found for sale: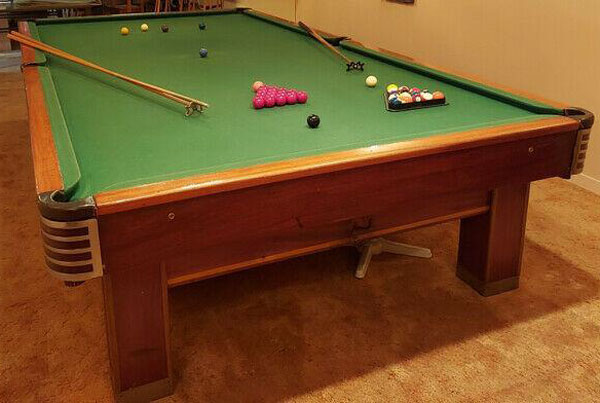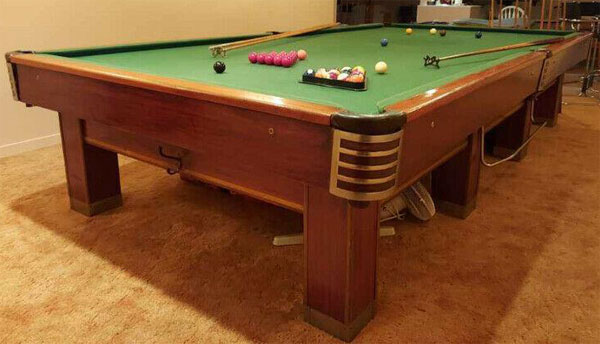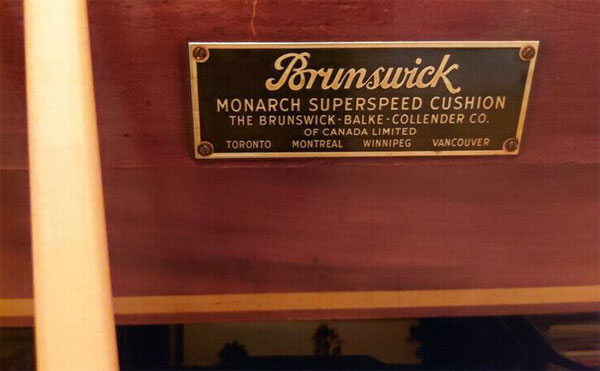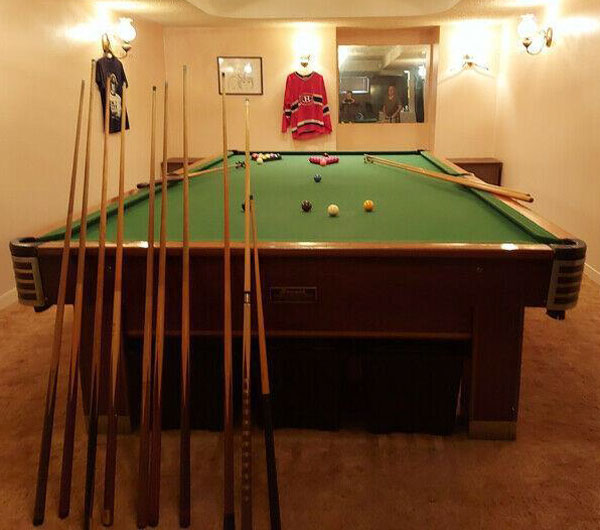 user1614619611
Brunswick 5½' X 11' Snooker Table Model Name
Brunswick 5½' X 11' Snooker Table Model Name
Title: Brunswick 5½' X 11' Snooker Table Model Name
Author: user1614619611 (Mike Murphy)
Published: 7/3/2021 11:11:30 AM
Last Updated: 7/14/2021 3:38:13 PM
Last Updated By: billiardsforum (Billiards Forum)