Aug. Jungblut & Co. Information
---
5/23/2022 9:13:43 AM
Aug. Jungblut & Co. Information
I'm looking for any information on the Aug. Jungblut Company.
My wife and I inherited her grandfather's Jungblut pool table, and I would love to find some information, history, or old advertisement from the company.
I've read on the internet about the business/building not surviving the 1906 earthquake and resulting fires. I've also seen images of an Aug. Jungblut coin, but there's not a whole lot of information out there.
If anyone is able to assist in my search for knowledge I would greatly appreciate it.
The pool table is in excellent condition.
Thank you.
Here's a photo of the Aug. Jungblut name plate tag at the head of the pool table. It reads:
AUG. JUNGBLUT & CO,
10 Golden Gate Avenue
S. F.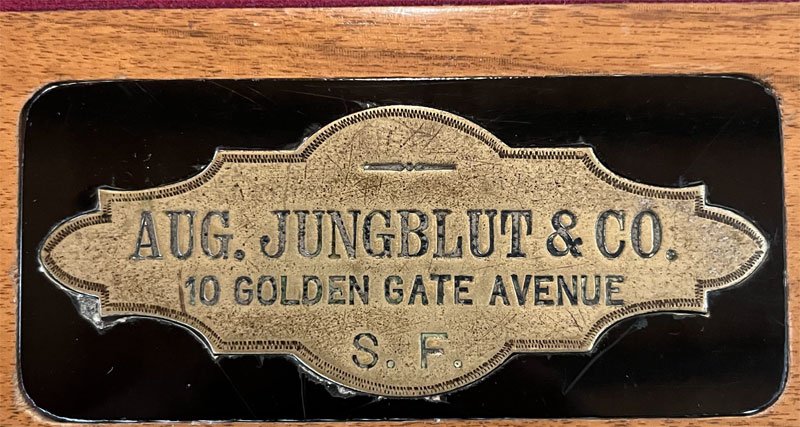 Here's a photo of the side of the pool table:
The pool table measures 102" x 56" overall.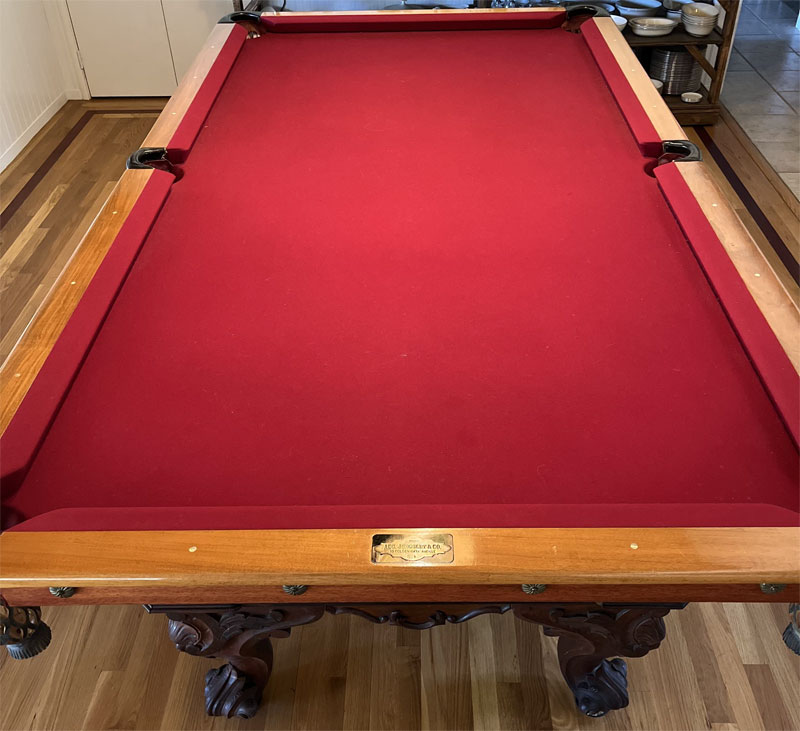 justinlpulliam
Aug. Jungblut & Co. Information
Aug. Jungblut & Co. Information
Title: Aug. Jungblut & Co. Information
Author: justinlpulliam (Justin Pulliam)
Published: 5/23/2022 9:13:43 AM
Last Updated: 5/24/2022 5:00:16 AM
Last Updated By: billiardsforum (Billiards Forum)