Atlas Supply Company Pool Table
---
10/30/2010 11:23:48 AM
Atlas Supply Company Pool Table
I purchased a house in Atlanta, GA, and an Atlas Supply Co. pool table was included.
The name plate that is stamped into the pool table says "Atlas Supply Company" but other than that, there are no other markings.
I can't find any information on the Atlas Supply Co.
Is this an antique pool table that I should be taking extra special care of, or just a junker from the 1960s?
Any thoughts?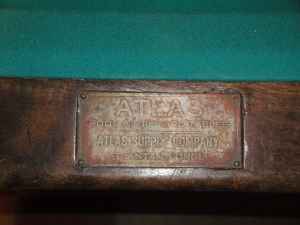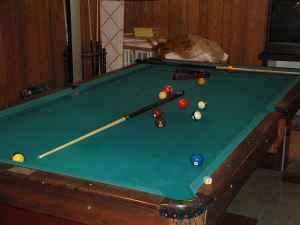 An error occurred on the server when processing the URL. Please contact the system administrator. If you are the system administrator please click
here
to find out more about this error.