Antique 6-Leg Pool Table Identification Help
---
12/11/2021 8:37:35 AM
Antique 6-Leg Pool Table Identification Help
We purchased a home a couple of years ago and it has a six-leg antique pool table in the basement. The homeowner, who was retiring, briefly told us his father had owned a pool hall and it was from there.
We do not play pool, and it has really only been used to store toys under and wrap presents on.
It has six legs, which is different than other pool tables I've seen. A friend mentioned it might be a snooker table?
I would love to figure out what kind of pool table it is!
I tried to take many pictures and I also took pictures of the other things left behind, not sure if they help.
Thank you in advance for everything!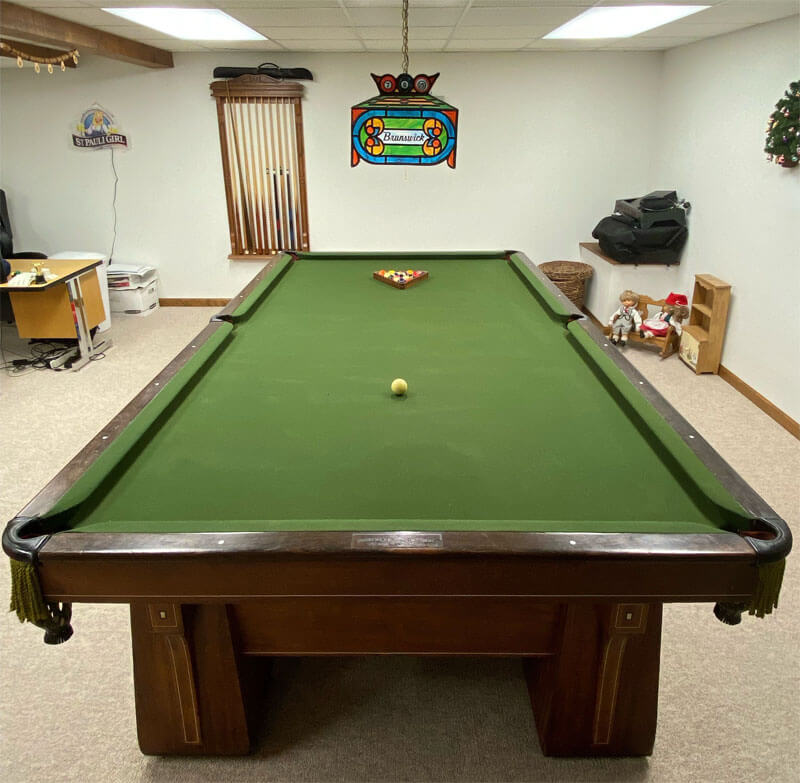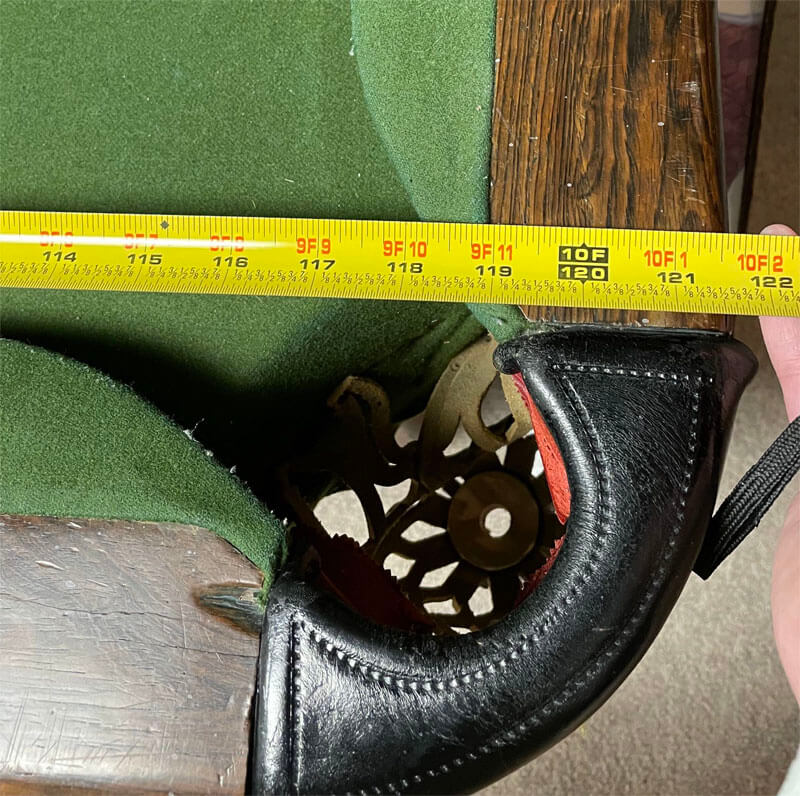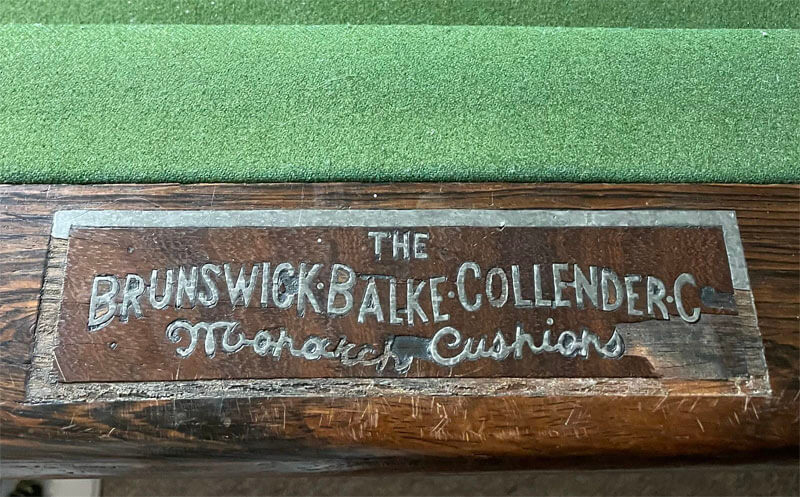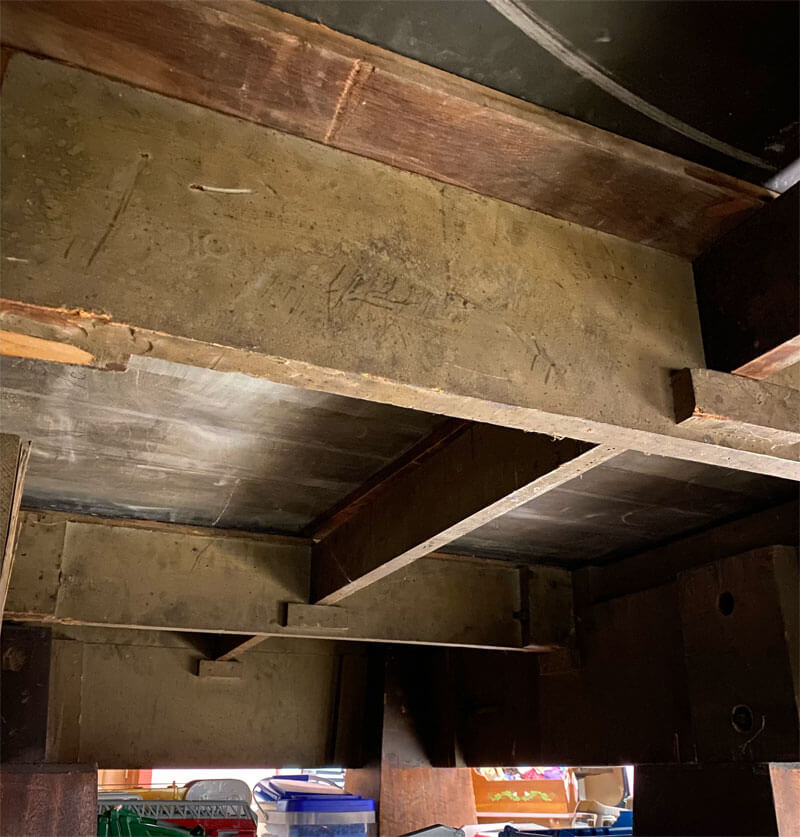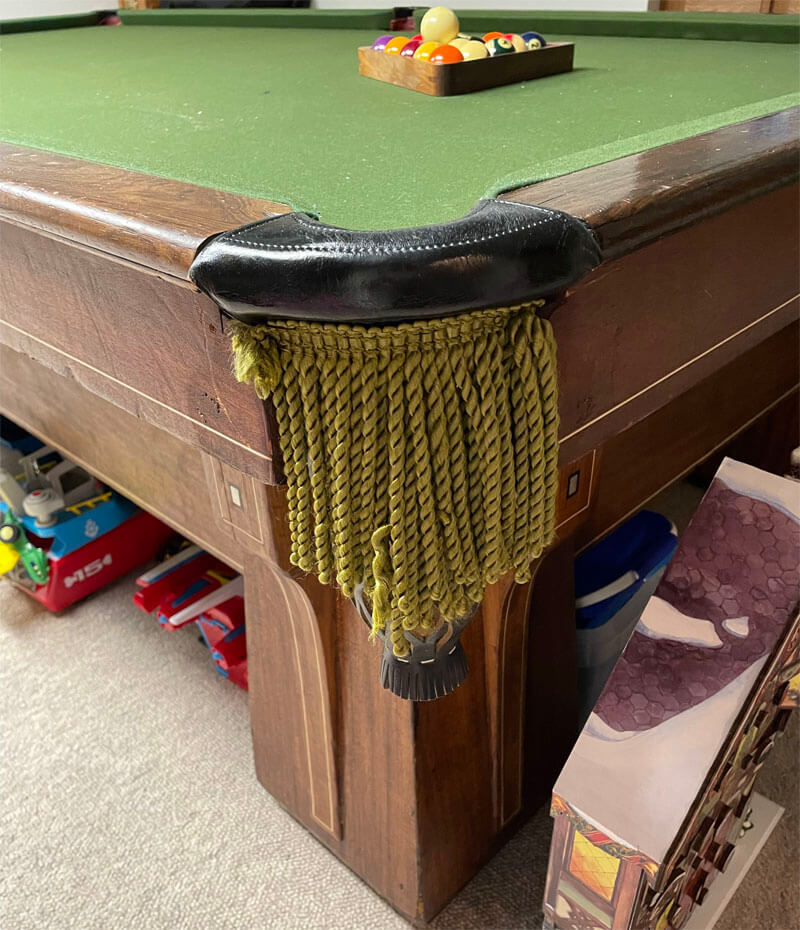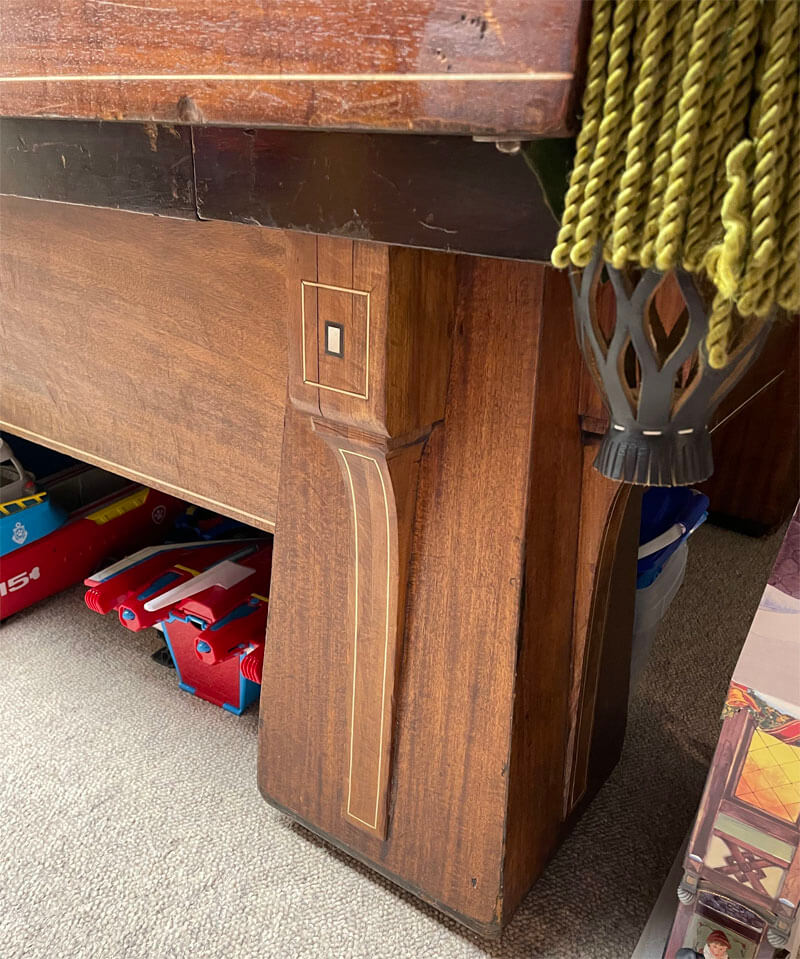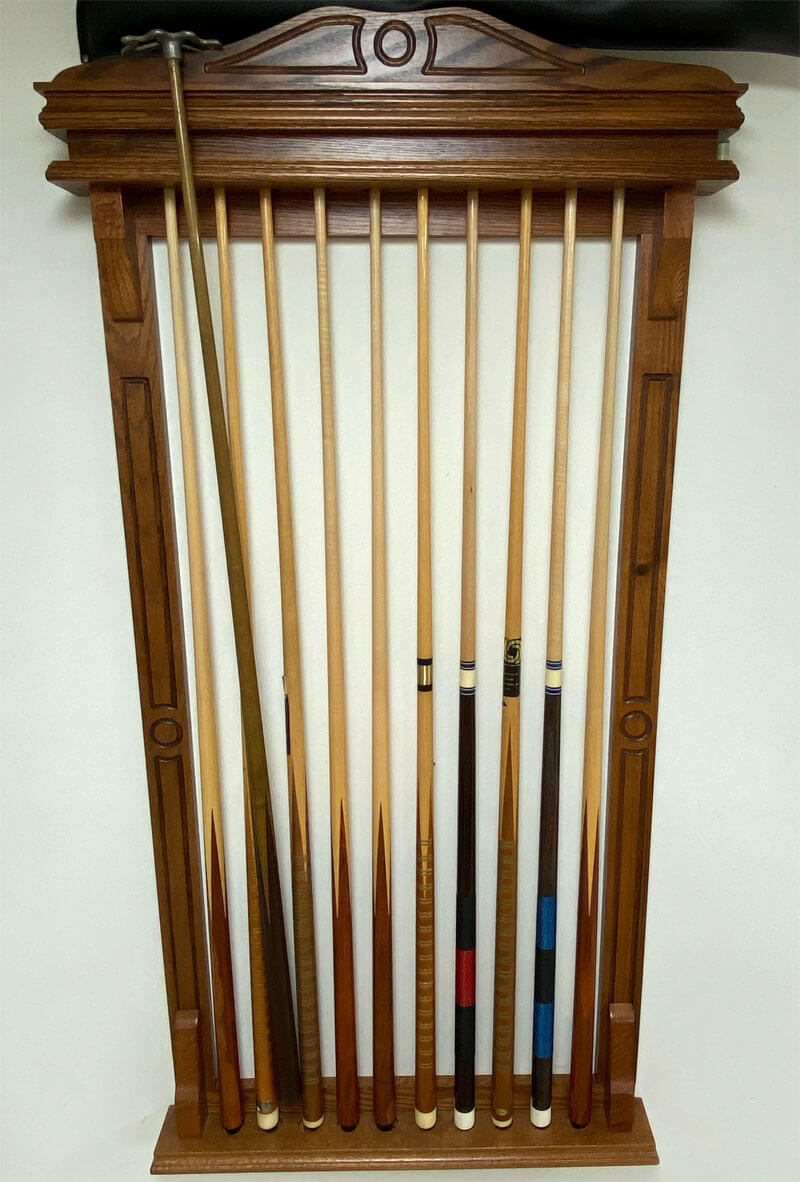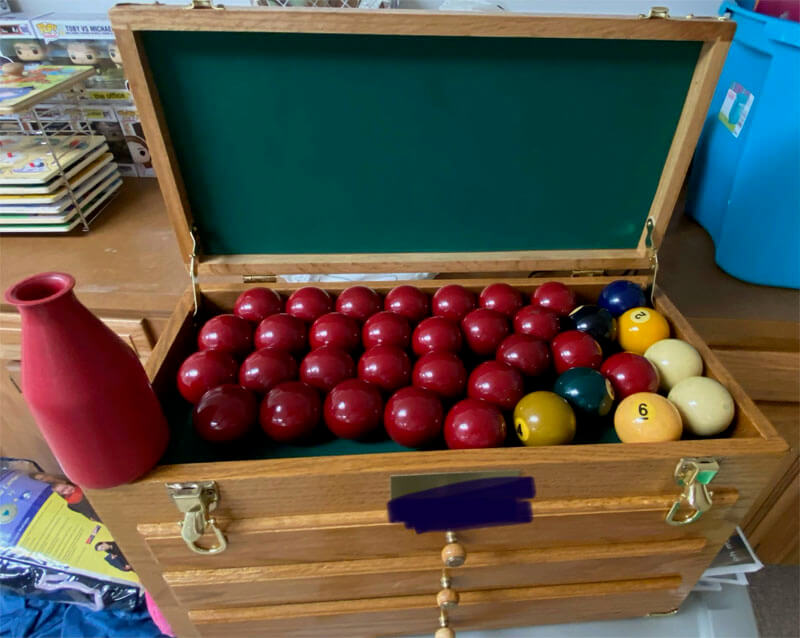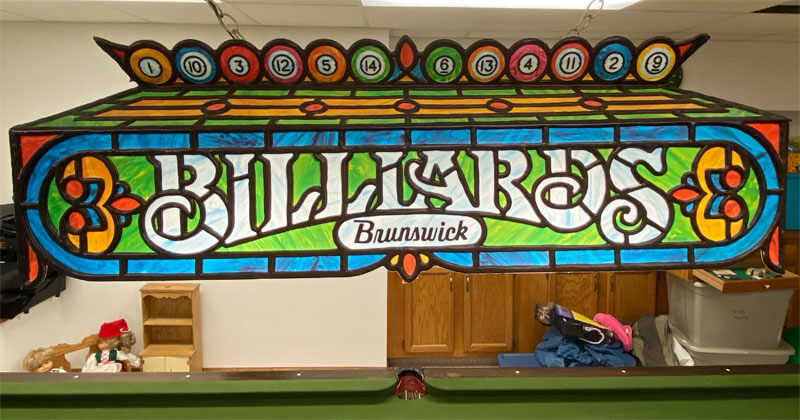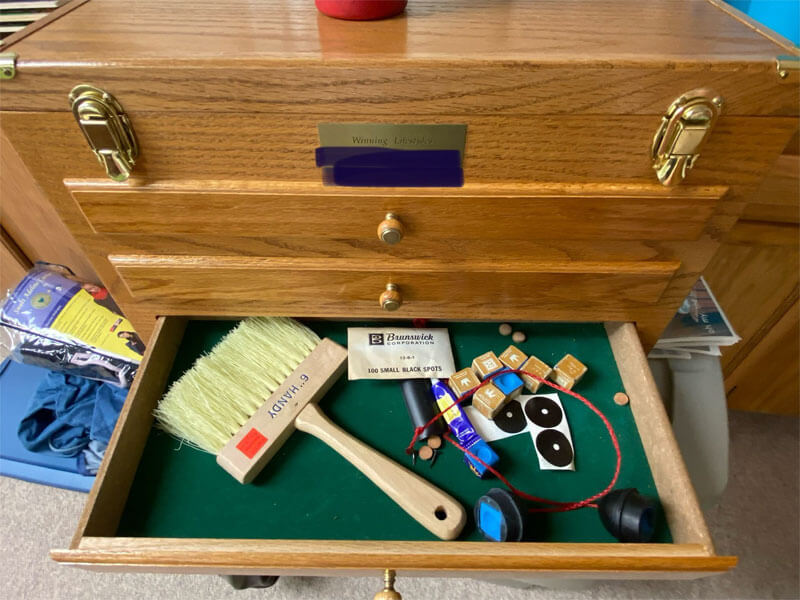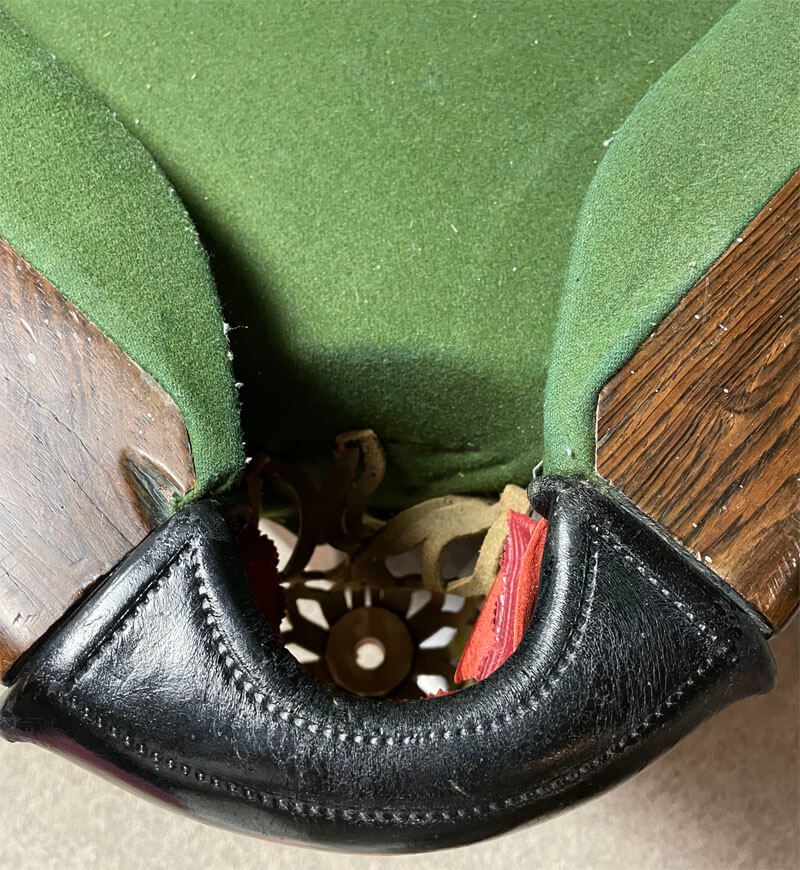 user1639240654
Antique 6-Leg Pool Table Identification Help
Replies & Comments
---
billiardsforum on 12/18/2021 1:36:21 PM

It is a really nice Brunswick "Arcadian" pool table. They were sold from between 1923 and 1926.

It's the lower-end version of the Brunswick Balke-Collender "Arcade" pool table model. Construction-wise, it's very much similar, but the Brunswick Balke-Collender "Arcadian" model has a bit less trim detail.

Here are the technical specs from the 1926 Brunswick Balke Collender Co. catalog:

The Brunswick Arcadian pool table is available in four legs or six legs. It is manufactured under 22 construction patents awarded from 1900 to 1916.

Sizes Available:

9-foot "Pro" - 50" x 100" Playfield, 3-piece 1" thick unframed slate (1 1/2" slate available)
10-foot - 56" x 112" Playfield, 3-piece 1" thick unframed slate (1 1/2" slate available)

Color Options: Mahogany
Year of Manufacture: From 1923 to 1926
Wood and Finish: Furnished in handsomely figured mahogany with fancy inlay and hand-rubbed.

This table is a modification of the jumbo type construction. It is built with heavy 5-ply compound sides upon which is superimposed the top molding which is made 6" x 3 3/8" of tongued, grooved and glued, specially selected and scientifically kiln-dried lumber. The legs are made of double strength, glued and veneered stock of somewhat lighter design than the Hudson and Arcade legs. Rigidity of table is secured by fastening the solidly constructed side into the legs by means of maple dowels and heavy iron bolts. Rigidity further guaranteed by use of cross stretchers which extend from side to side and from end to end of table. Whole table is faced with a very good grade of mahogany veneer. The Arcadian table is beautifully designed and made under the most careful supervision of our technical experts.

The Slate Bed: The slate bed consists of three pieces of the best quality slate, regulation size 1 inch thick, with all joints secured by brass dowels and sockets. It has no screw holes on the playing surface. If desired, 1 1/2" slate can be furnished.

The Cushion Rails: The cushion rails of the Arcadian table are made up with what is known as a 3-ply body, consisting of three layers of woods of alternating grain glued together to insure the rails against climatic changes. The center layer of these plies is hard maple. This is the layer through which the cushion bolts are placed and maple is used because it holds the bolts firmly. The top of the rails is covered with a rail cap of compound construction faced with solid rosewood. The rails are securely fastened to the table by invisible cushion bolts. These bolts are covered by blind cushion rail facing which is built up of 5--ply compound construction and faced with a high grade mahogany veneer with fancy inlay.

The Cushions: The Arcadian table can be furnished with any style Monarch perfect angle cushion.

The Pocket Irons: The pocket irons are our No. 6 style, which are counter sunk in the ends of the cushion rails by means of brass sockets.

The Playing Equipment: The playing equipment furnished with the Arcadian table is as ordered.

There is currently one for sale on eBay for around $6500 in South Bend, Indiana.

I'm not sure it'll get quite that much though, but it might, if they can wait long enough for the right buyer to come along.

Rare 9-Foot Brunswick "Arcadian" Pool Table from 1923

Price: US $6450
Location: South Bend, IN

Source: ebay.com/itm/274472974975

user1639240654 on 12/18/2021 1:42:51 PM

This is amazing. Thank you so so much for your help.

I very much appreciate all your expertise and appreciate all you knowledge!

RayMills on 12/19/2021 3:56:58 AM

To confirm what your friend mentioned, it is indeed a 5' x 10' snooker table, as evidenced by the multi-red ball set and the rounded-corners cushions leading into each pocket. You also have a regular set of balls for "regular" pool.

You know, the British think of billiards as "exercise" if you want to start playing!
Antique 6-Leg Pool Table Identification Help
Title: Antique 6-Leg Pool Table Identification Help
Author: user1639240654 (Jill Bennett)
Published: 12/11/2021 8:37:35 AM
Last Updated: 12/18/2021 12:54:31 PM
Last Updated By: billiardsforum (Billiards Forum)