1970s-1980s 9 Foot Pool Table Id
---
10/3/2018 12:00:22 PM
1970s-1980s 9 Foot Pool Table Id
My parents bought our house in NJ in 1984, I believe it contained this table (if not, they acquired it contemporaneously).
My parents passed in 2016 and in getting the house ready for sale, my sister and I discovered a mold problem in the house and in cleaning it up, the pool table was a casualty. Our insurance company is requesting info regarding the table, and all I know is that its at least from 1984, likely older. My dad said it had been on TV during an episode of ABC's Wide World of Sports, but this may have been a tall tale.
FWIW, the Servpro guys said it was "built like fort knox" and they had considerable trouble taking it apart.
Any help appreciated. Thank you.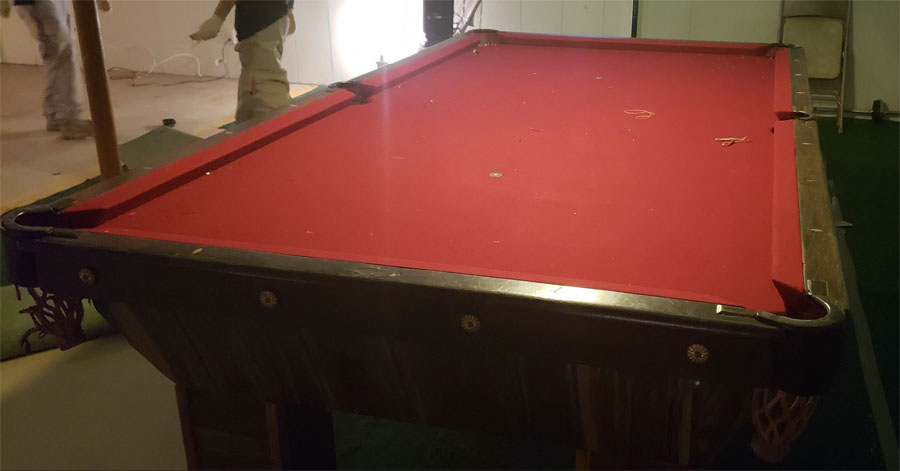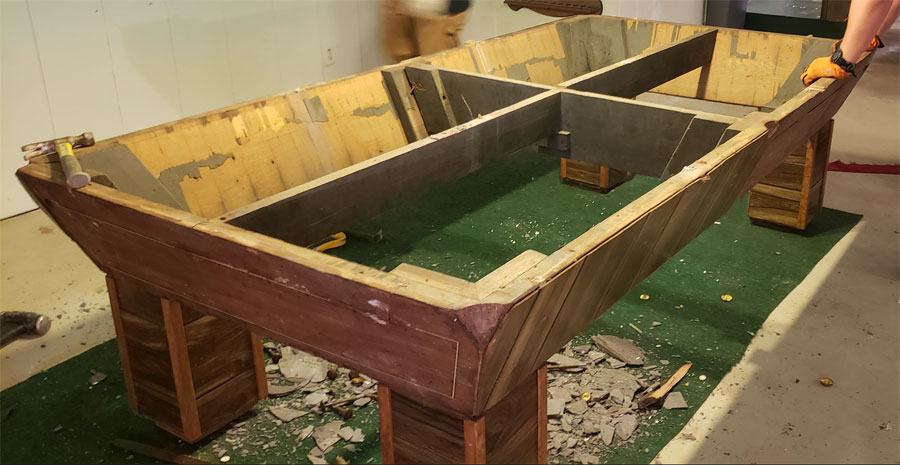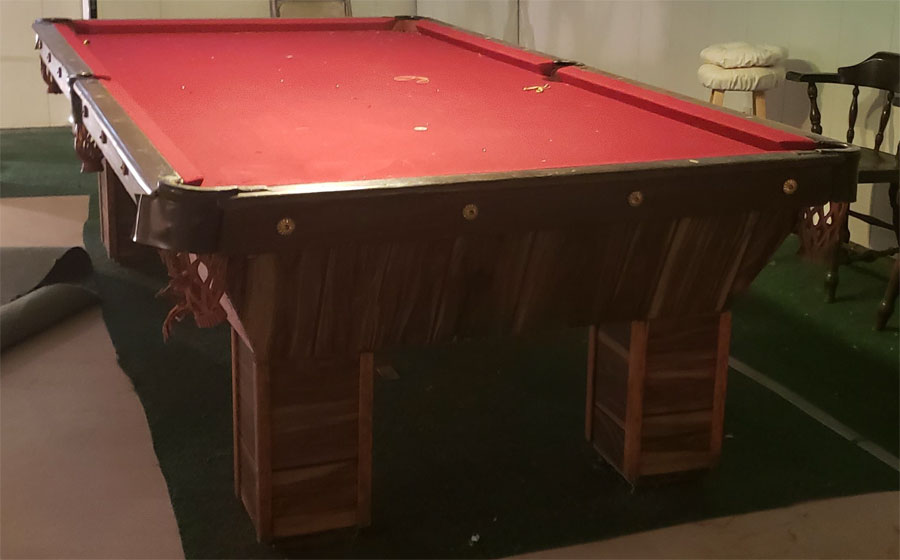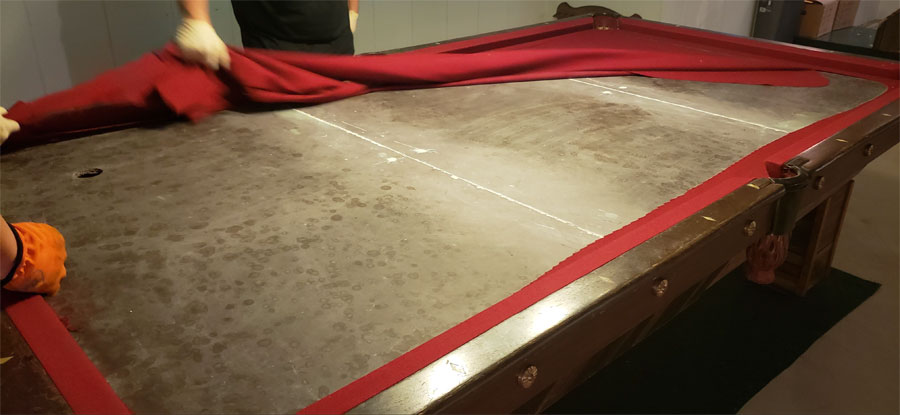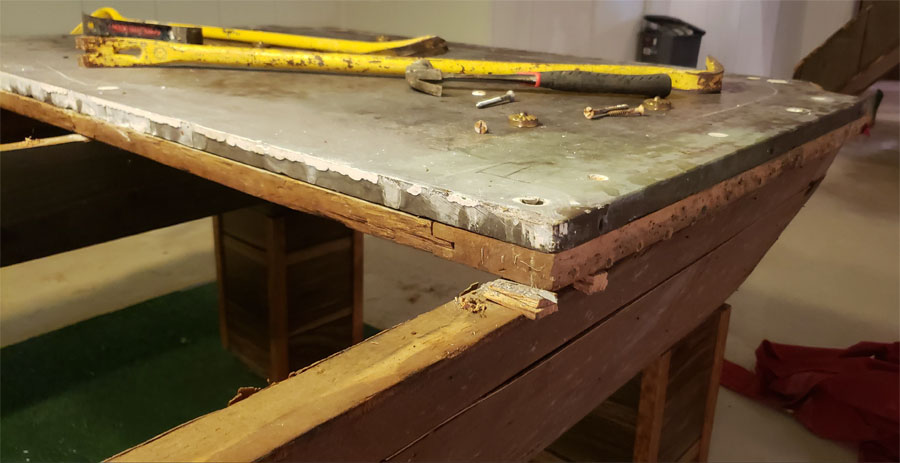 user1538593221
1970s-1980s 9 Foot Pool Table Id
Replies & Comments
---
billiardsforum on 10/10/2018 5:09:33 PM

If there are no patent plates or name tags or other identifiers on the pool table, I am afraid you'll be out of luck in terms of identifying it.

The veneers on the aprons and legs, and the corner moulding on the legs is almost surely the result of an attempt to make it look nicer.

Unfortunately the refinish only serves to:

negate any collectible value the table might have had, and renders it worth very little.
render any attempts at identifying it's original manufacturer or model to be near impossible
1970s-1980s 9 Foot Pool Table Id
Title: 1970s-1980s 9 Foot Pool Table Id
Author: user1538593221
Published: 10/3/2018 12:00:22 PM
Last Updated: 10/10/2018 5:03:18 PM
Last Updated By: billiardsforum (Billiards Forum)