Melanie Ann Gilmer
Local up-and-coming pool player Melanie Ann Gilmer out of Starkville, MS. Daughter of the late R.H. Gilmer of Southern Billiards.
Melanie Ann Gilmer
Melanie Ann Gilmer's biography from 2002:
My name is Melanie Ann Gilmer. I was born in Champaign-Urbana, IL on June 5 1981. I have an older sister, Doella, and a younger brother,Sam. After a year my family and I moved to Norman, OK. We then moved to Starkville, MS. I spent one semester in Ballarat, Australia as a sophmore. I graduated from Starkville High School in 1999. After graduating I took a year off from school and traveled Europe.

I started College at Mississippi State University, where I currently attend, in August of 2000. I am a Brodacasting major with a minor in Public Relations. I am a member of Delta Delta Delta sorority and serve as the Risk Managment Chairman. I am also a member of the Student Broadcasting Association, Order of Omega, Golden Key, Public Relations Student Society of America, as well as a Bulldog Belle for the MSU football team.

I have held many jobs in my lifetime such as an Attractions Hostess at Walt Disney World, Director of Customer Service for a candle plant, and a pool room attendant. I enjoy playing sports, scrapbooking, traveling, and just having a good time.

I will graduate in May of 2005. After graduating I plan on moving to Hollywood, where hopefully someone will recognize my talent. I would love to work in the television or film industry. Another carreer path I have considered is playing professional billiards. I guess I still have dreams like a 10 year old. If my original plans don't work out, I would like to be a broadcaster for the WPBA on ESPN, or an anchor for a major market area.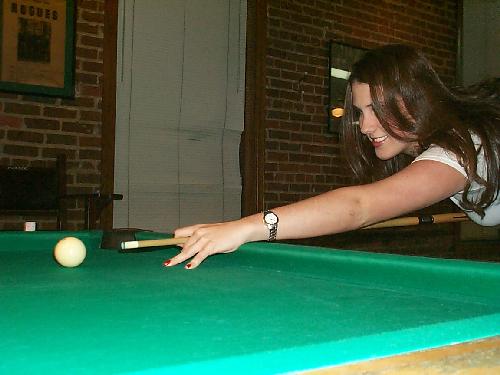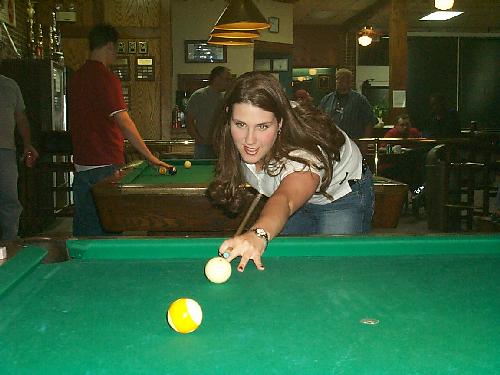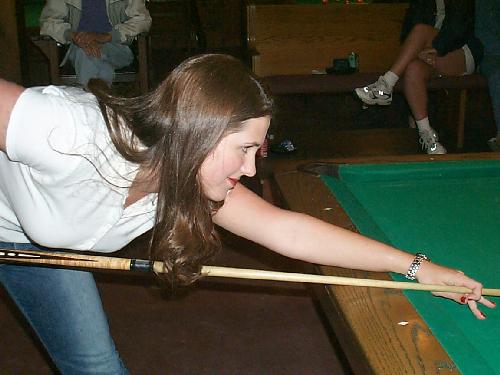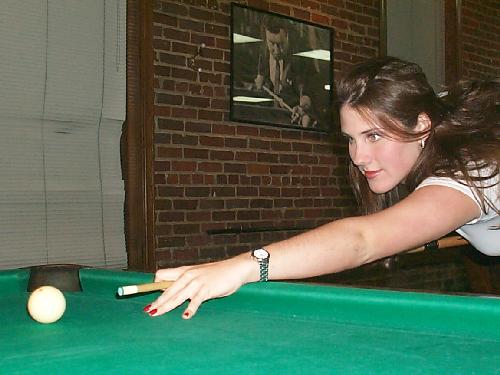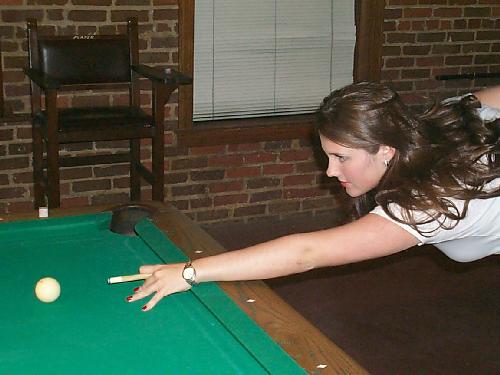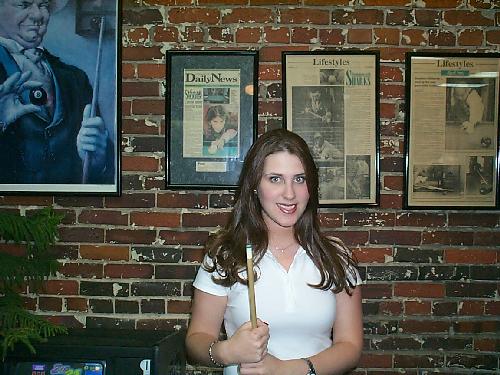 Melanie Ann Gilmer - Biography
Date of Birth: 1981-06-05
Place of Birth: Champaign-Urbana, IL
Country of Residence: United States
If you know of any other interesting information about the life of pool player Melanie Ann Gilmers, send us an update using the contact form below.
Melanie Ann Gilmers Cue Sports Records and Accomplishments
Melanie Ann Gilmer was an accomplished pool player even at a younger age, as the 1998 BCA Junior National "Artistic Pool" Champion (18 and Under Girls Division).
Melanie Ann Gilmer is connected with these businesses
Title: Melanie Ann Gilmer
Author: billiardsforum (Billiards Forum)
Published: 3/17/2017 11:24:28 AM
Last Updated: 3/28/2017 10:30:52 PM
Last Updated By: billiardsforum
Melanie Ann Gilmer Comments
There are not yet any comments. Please post one below. All comments are moderated.
Reply and share your comments below: