Photos or Info on Pool Cues by Schaaf Mfg. Co
---
6/27/2018 10:22:51 PM
Photos or Info on Pool Cues by Schaaf Mfg. Co
Wondering if anyone has any Schaaf Mfg Co. pool cues?
I am looking for any catalogs, brochures, information, photos, etc.
Here is a Schaaf pool cue I recently came across, and I am looking for more examples and more info if anyone has it.
P.S. I don't own this cue.
Joint pin 3/8 x 10 56-1/2 "
Length from tip to end of butt cap is 57 1/2" to end of bumper
Weight: 21 oz
The Logo on the pool cue reads: "Schaaf Mfg. Co. House of Quality Minneapolis, Minn."
There is a "21 oz" stamped on the forearm (similar to how Dufferin did it) and a "99" stamped on the back of the butt sleeve, in white (see last photo).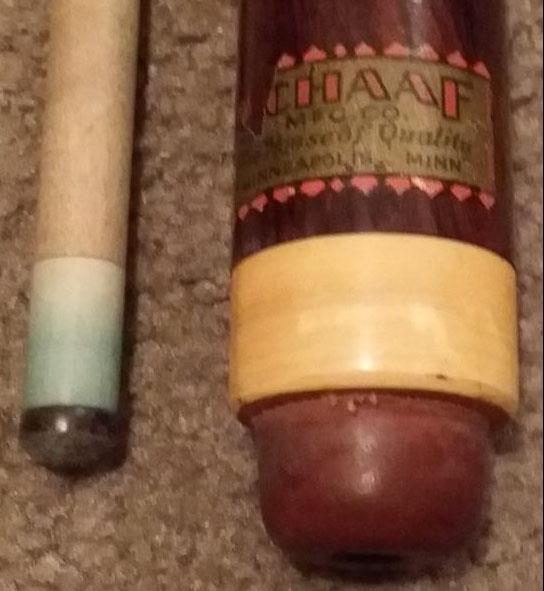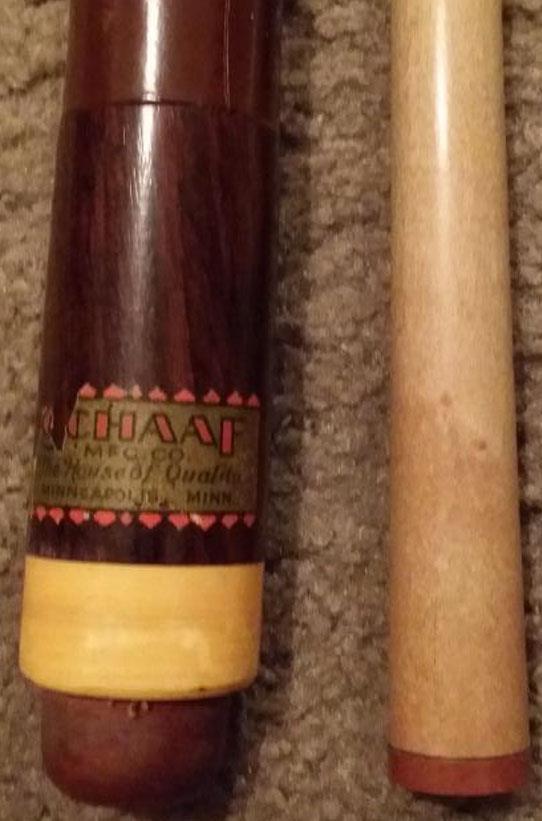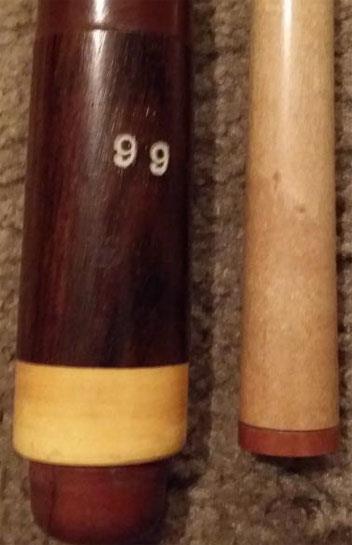 billiardsforum
Photos or Info on Pool Cues by Schaaf Mfg. Co
Replies & Comments
---
Chopdoc on 6/28/2018 8:44:02 AM

Wow, cool.

I have nothing on them that you won't find in a Google search.

I want that cue! LOL!
Photos or Info on Pool Cues by Schaaf Mfg. Co
Title: Photos or Info on Pool Cues by Schaaf Mfg. Co
Author: billiardsforum (Billiards Forum)
Published: 6/27/2018 10:22:51 PM