Opinion on Older Richard Black Pool Cue
---
2/15/2018 10:56:01 PM
Opinion on Older Richard Black Pool Cue
I just bought this older model Richard black cue for $1,600 with two matching shafts.
It plays great and I think the price was good.
I just wanna get an opinion on it.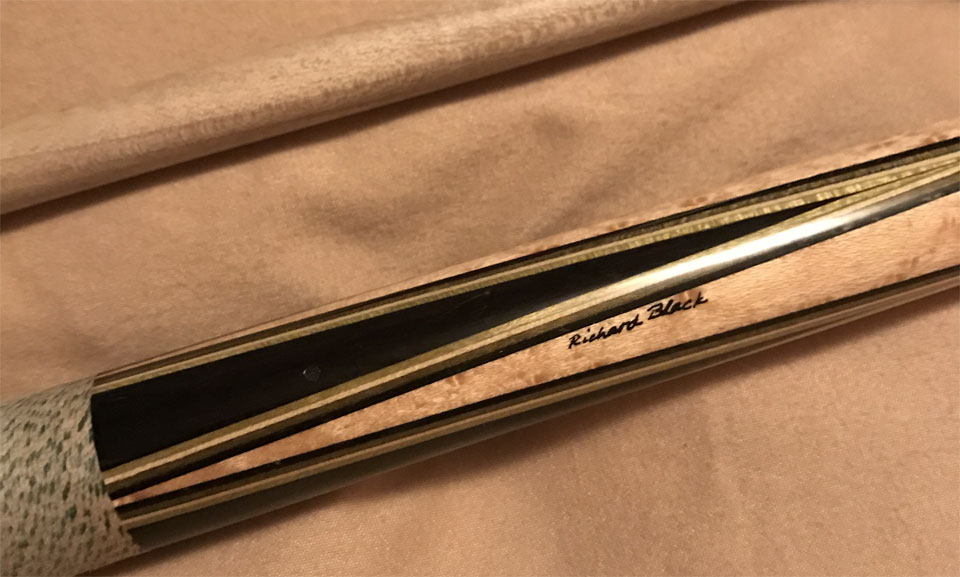 sergio8ball
Opinion on Older Richard Black Pool Cue
Replies & Comments
---
billiardsforum on 3/3/2018 10:11:49 PM

Great looking cue. Was it worth the price you paid?

sergio8ball on 4/28/2018 7:18:43 PM

Which one is more desirable pool cue? The Richard Black cue I posted above, or this Frank Paradise cue below?

billiardsforum on 4/29/2018 8:48:14 PM

As I suspect you already know, the Frank Paradise cue is worth several times what the Richard Black cue is worth. The question is vague, so I am not really sure what else you are looking for.
Opinion on Older Richard Black Pool Cue
Title: Opinion on Older Richard Black Pool Cue
Author: sergio8ball
Published: 2/15/2018 10:56:01 PM
Last Updated: 4/29/2018 8:11:01 PM
Last Updated By: billiardsforum (Billiards Forum)