Joss Cue Model #41 Date and Materials Used
---
9/5/2022 8:17:40 AM
Joss Cue Model #41 Date and Materials Used
I am trying to find a date for this Joss #41 cue, and also find some information on the materials used and it's original selling price.
Joss #41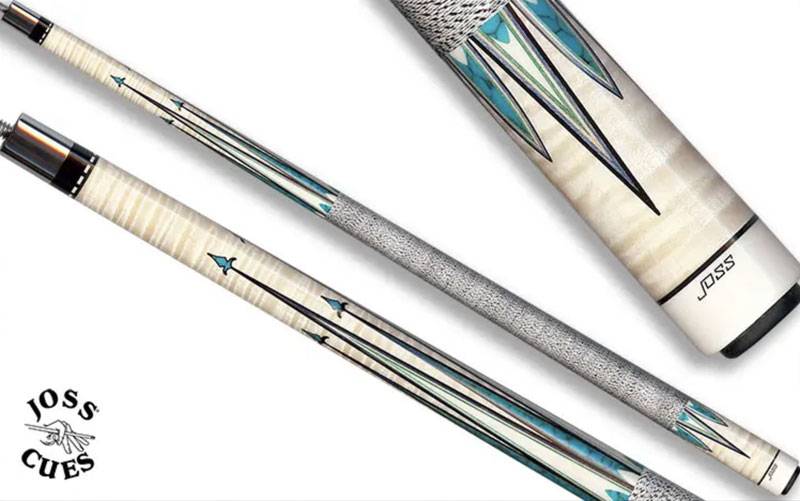 Sdaddy
Joss Cue Model #41 Date and Materials Used
Replies & Comments
---
billiardsforum on 9/6/2022 3:47:34 PM

It's pictured on the Joss Cues website, but I guess you already saw that.

The filename of that image is "Perterson.jpg" - not sure if that's a clue.

Have you reached out to Joss customer service at all?

I've reached out to them, and to a few others I thought could help. I'll let you know if I receive any response.

Sdaddy on 9/7/2022 7:00:53 AM

Thank you very much for the help.

I have asked Dan Janes about it but have not received a response yet. Something that the picture doesn't show is that the joint is engraved but not embossed.

I am actually thinking of sending it in for a cleaning of the Irish linen wrap.
Joss Cue Model #41 Date and Materials Used
Title: Joss Cue Model #41 Date and Materials Used
Author: Sdaddy
Published: 9/5/2022 8:17:40 AM
Last Updated: 9/6/2022 2:30:42 PM
Last Updated By: billiardsforum (Billiards Forum)