Vintage Adam WS4 Carom Cue
---
4/22/2022 5:34:56 AM
Vintage Adam WS4 Carom Cue
From my research I believe I have a Adam WS4 Carom Cue from the 1970s.
Other than the tip which in need of a replacement, the cue itself and the leather grip is in good condition for it's age.
I have several more from same owner that I will be posting soon.
Thanks!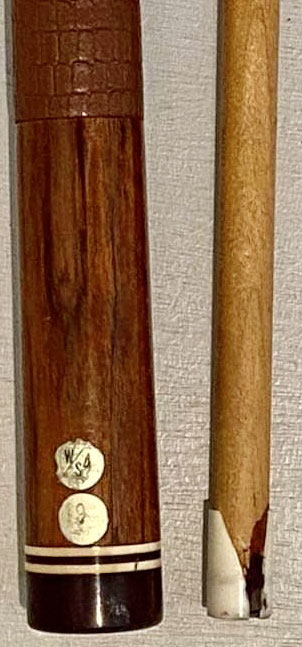 MarcAnthony412
Vintage Adam WS4 Carom Cue
Vintage Adam WS4 Carom Cue
Title: Vintage Adam WS4 Carom Cue
Author: MarcAnthony412 (Mark Lutz)
Published: 4/22/2022 5:34:56 AM
Last Updated: 5/6/2022 4:52:56 AM
Last Updated By: billiardsforum (Billiards Forum)