Two Tad Kohara Cues with Custom Tad Cue Case for Sale
---
11/18/2022 2:57:00 PM
Two Tad Kohara Cues with Custom Tad Cue Case for Sale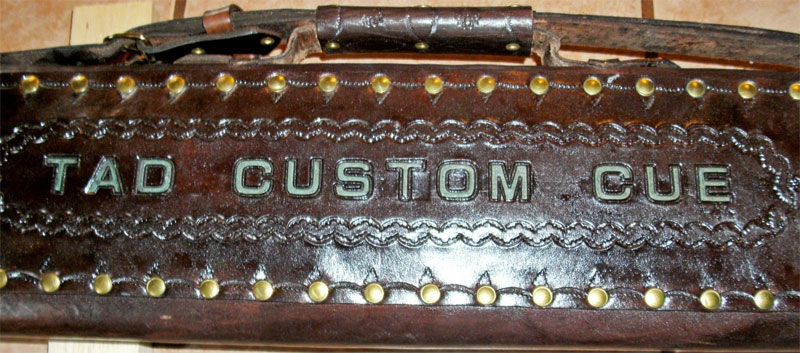 My Father recently passed away and I have inherited a pool cue collection. This is the first one I have put up for sale. I have very little background knowledge on these cues but my father used to buy them from a friend that arranged "Spectacle Billiard Shows" to promote the selling of high-end cues. Whatever ones happened not to sell would be brought to my late father to have a go at them.
This one is a mid-1980s Tad Kohara pool cue. It has basically been a "hangar queen" for 35+ years. In this instance, one shaft has had limited use, and the others has not had any (there is no chalk on the tips). You can see the TAD logo as it goes on one cue. The other seems not to have one and there is some discoloration near the rubber bumper.
Both weigh right on 19 ounces with one at 58" in length and the other at 58.5". When they are put together and rolling on balsa blocks (which you can see in the pics) I can't see any warping visually. There is no damage to the cues and one is completely unused as mentioned previously. The Tad cue case has some damage to back of the cap as seen in the photos. It could probably be visually repaired with a marker or such, but that's for buyer to do if desired.
The asking price is $4,000 for everything. This is a bit LESS than my Father paid 35 years ago.
The one shoe to drop on this sale is that it will be sold as LOCAL pickup only. I will not ship it and will not accept PayPal for payment. That's final but in this way the buyer still has chance to walk away if it's not to liking, and there are no worries of a stolen shipment. If you are not close to SE Kentucky, perhaps you have a trusted friend or relation close to here to use as proxy? So the transaction will be old school (or not at all). I am not into billiards so I am not interested in trades for other billiard items, but there might be other items you have that would take price down, such as PC Laptops in MINT shape from between 2005-2010 (e.g. old single-dual-cores), a small dirt bike like trail 90-125 or mini-trail 70, ATC, ATV, a small tractor, MoPed, Etc..Of course this depends on what you have to haul it here.
Feel free to eMail me directly at:
silbersulfur@protonmail.com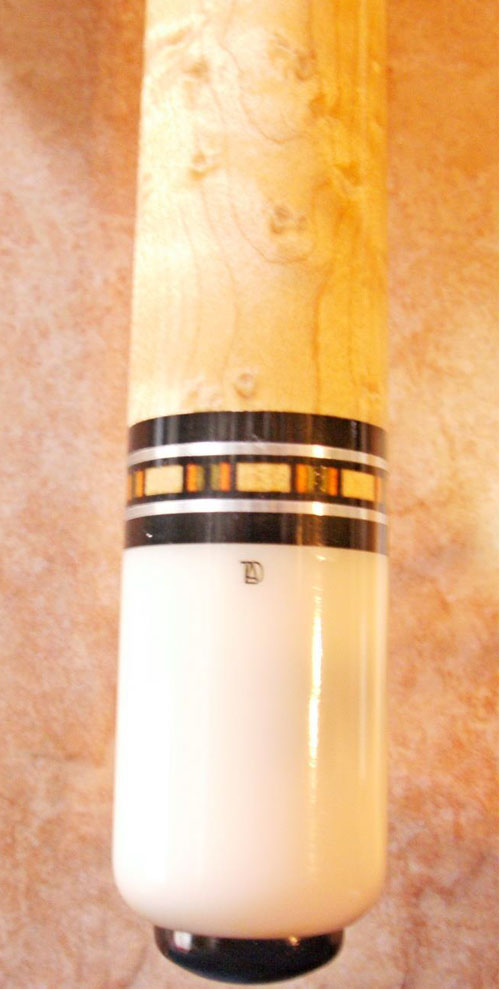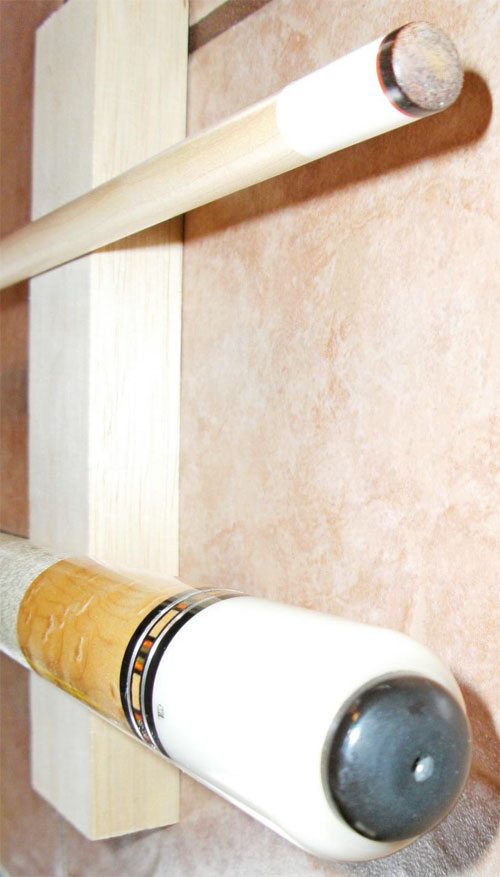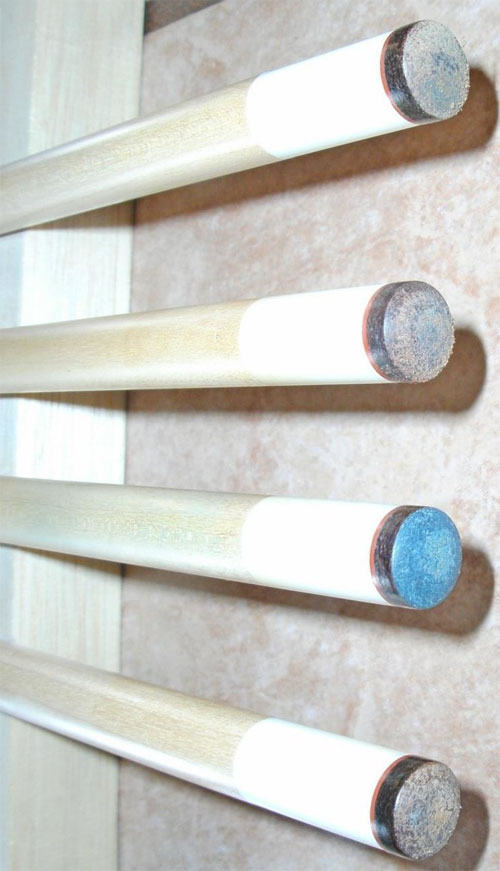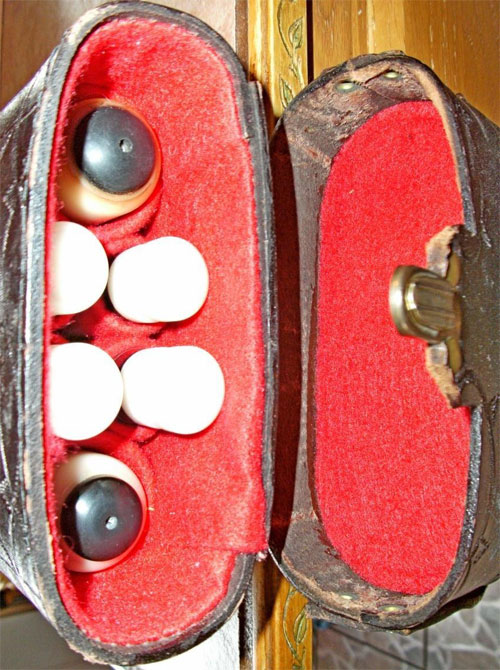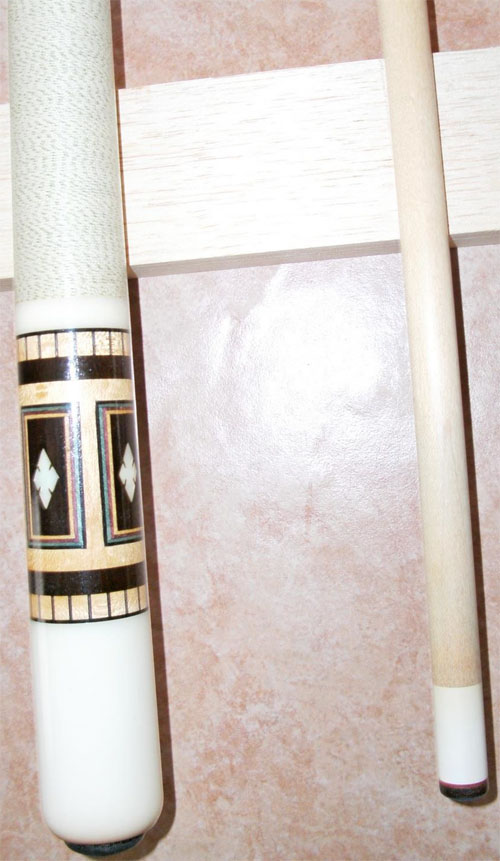 The photo below shows the discoloration on the "used" Tad cue: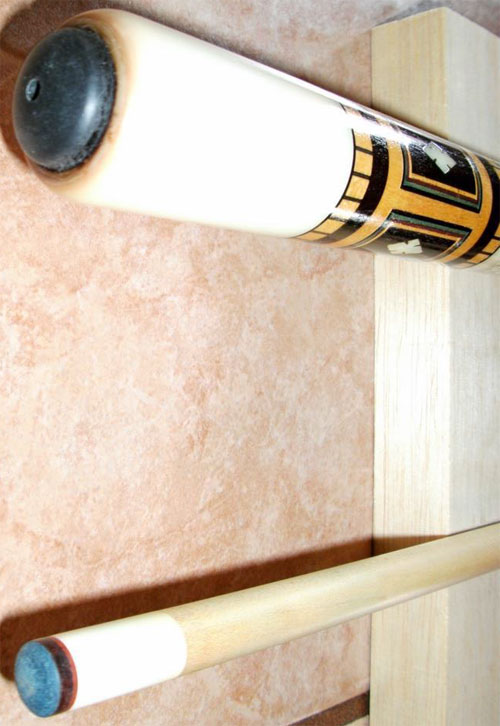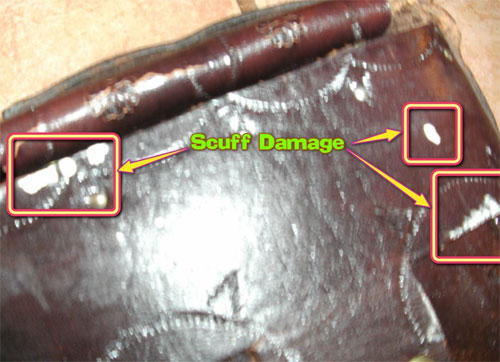 FourAndAft
Two Tad Kohara Cues with Custom Tad Cue Case for Sale
Two Tad Kohara Cues with Custom Tad Cue Case for Sale
Title: Two Tad Kohara Cues with Custom Tad Cue Case for Sale
Author: FourAndAft
Published: 11/18/2022 2:57:00 PM
Last Updated: 11/26/2022 12:56:05 PM
Last Updated By: billiardsforum (Billiards Forum)