Rare 1980 Paul Mottey 'Mass Ivory' Custom Cue for Sale
---
1/15/2023 7:23:06 PM
Rare 1980 Paul Mottey 'Mass Ivory' Custom Cue for Sale
For sale is a vintage 1980s Paul Mottey "Mass Ivory" pool cue.
Whilst a Mottey Cue might not be that rare, ones that have a predominance of Ivory are. Not only that, but this stick is in "NHAB" condition (never hit a ball), so the photos pretty much will say it all.
I inherited a collection from my father and would like to get them out of the house.
Going over entire cue, there are a couple flaws that are shown in the images where the a-splice is in the ivory. These appear as hairline scratches—one on one side and one on the other, but they are in fact cracks in the ivory. One crack is two inches long and the other is a half inch long. I know not the why as to the origin of the cracks or when it may have happened but such is not uncommon from what others have told me. Flash could not be used in these particular images as you cannot see it with all the light bouncing off the ivory all over the place so I wore a headlamp and used no flash to display the flaw as best as possible. I know not of the cause of these flaws, but it might be the fact it came from the arid California desert and landed in humid Kentucky.
I am putting the annotated images of flaw area at the bottom.
Folks in the know tell me such a Paul Mottey cue in mint condition would be worth $13000 but because of that area of concern, $11000 is a more representative price.
Any reasonable offer over $8000 will get it.
Since I do not ship, it will be a cash sale with local pick-up in southeast KY only.
Either comment here, or better yet email me at silbersulfur@protonmail.com with questions or to make an offer.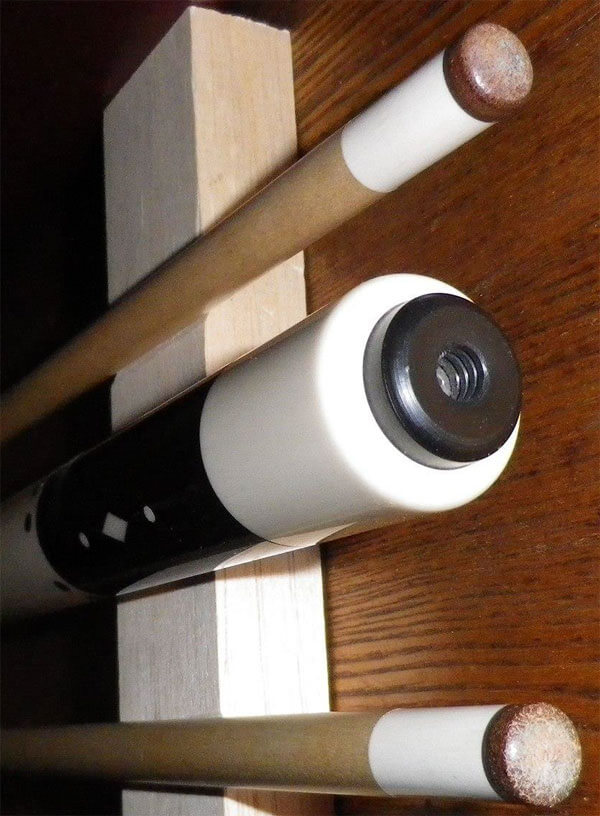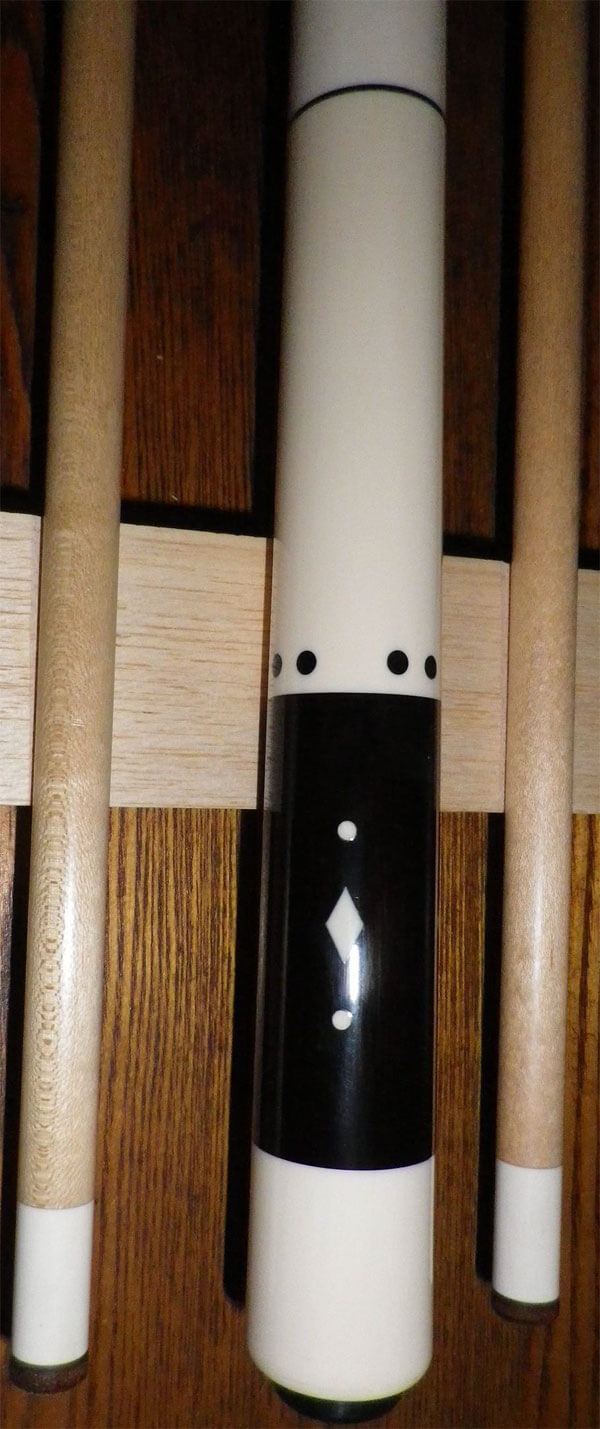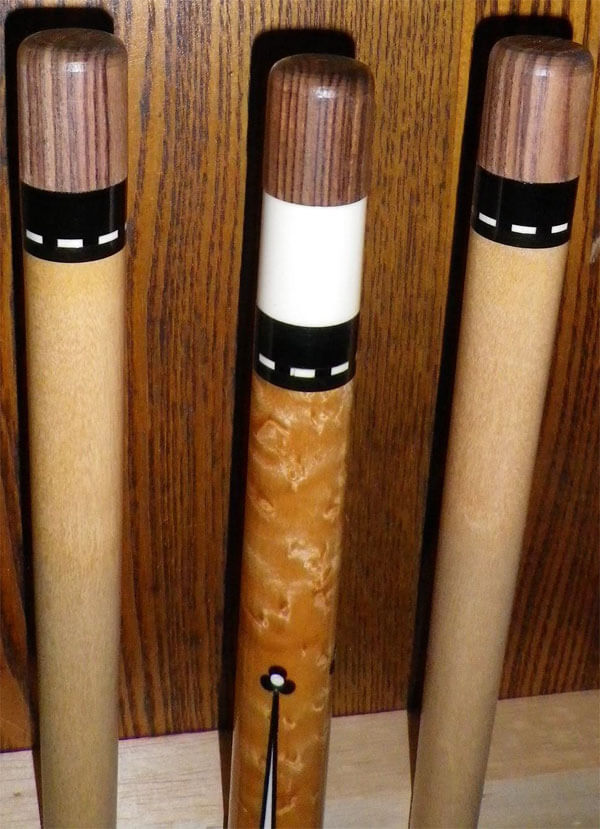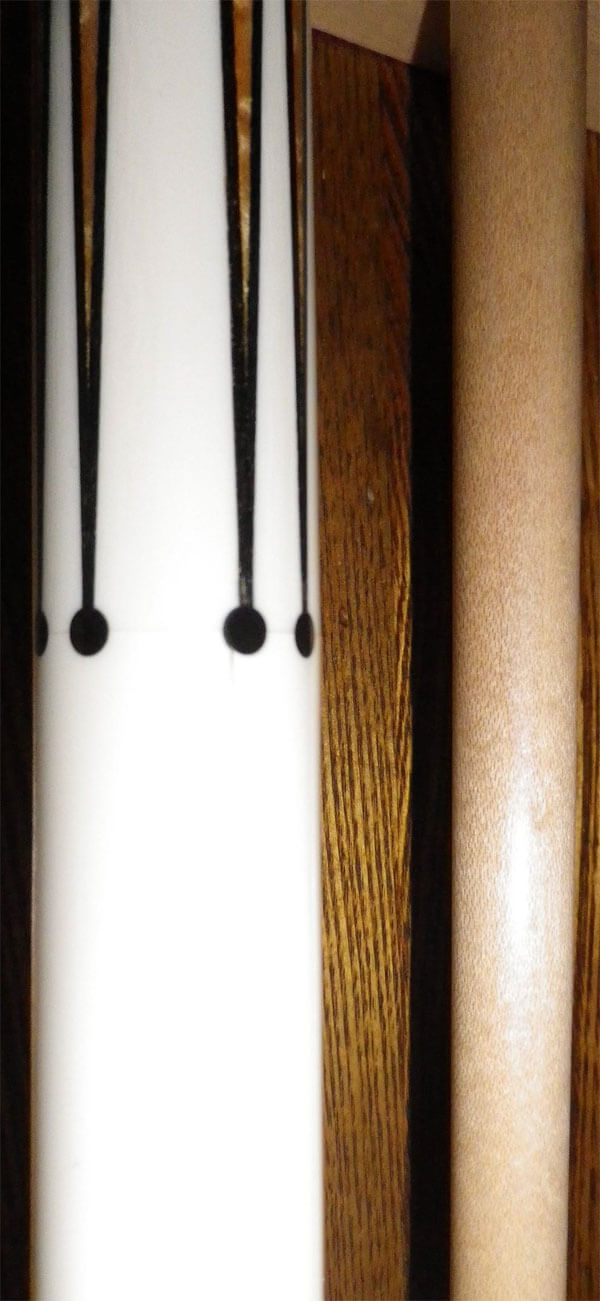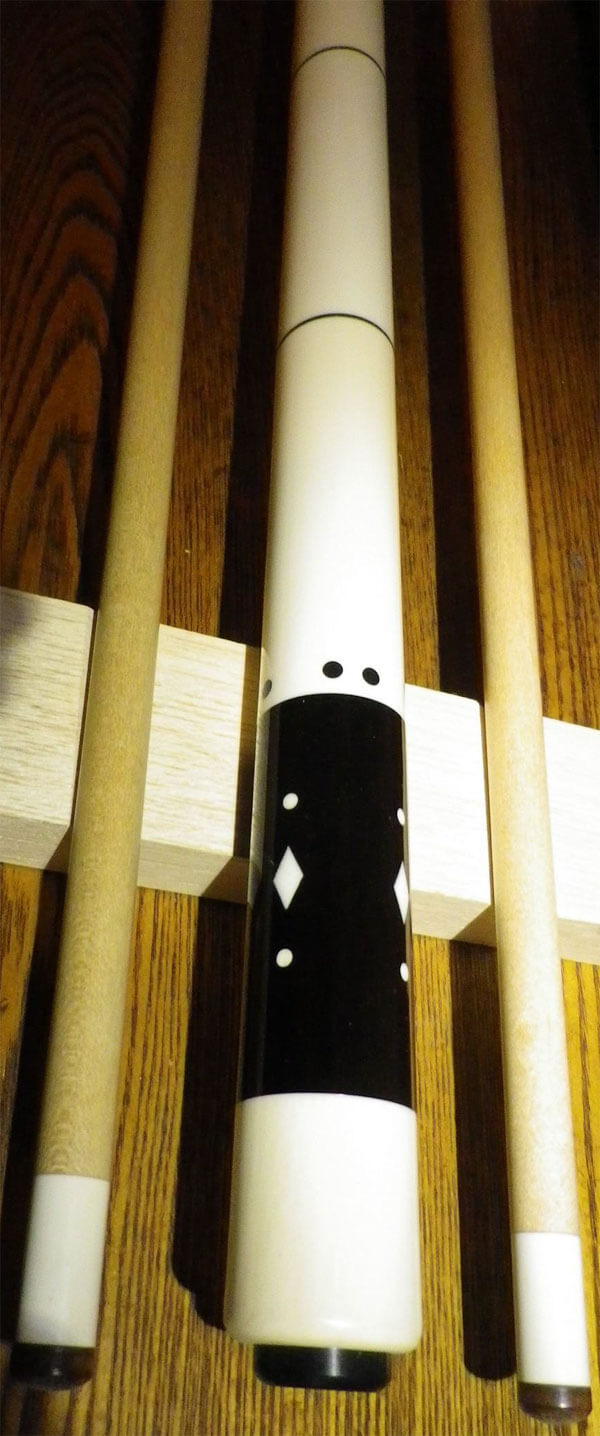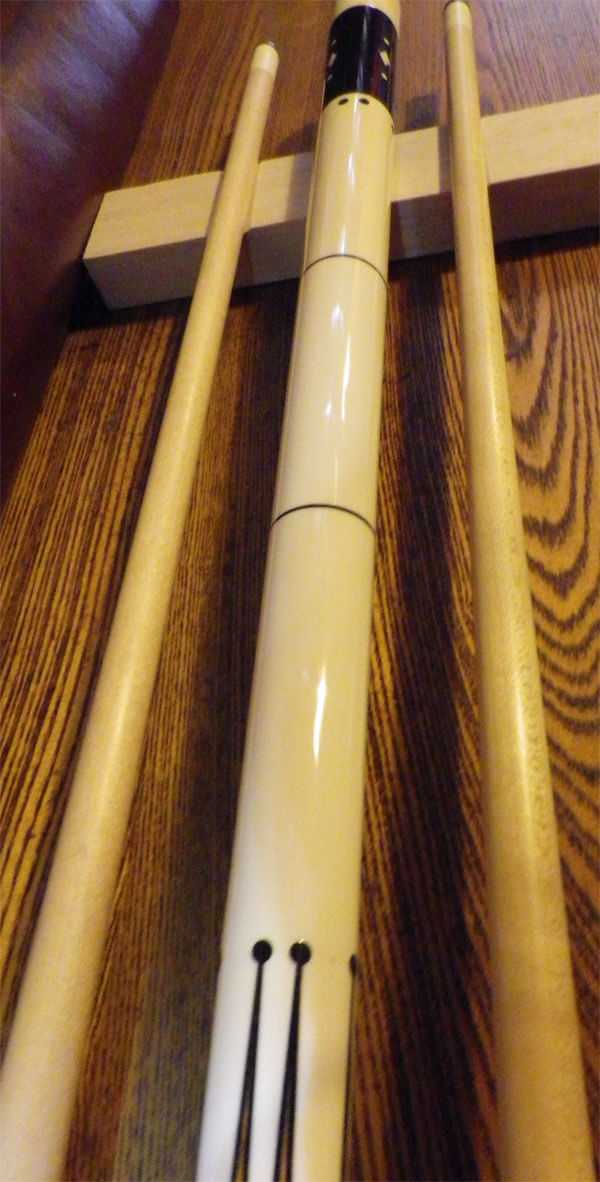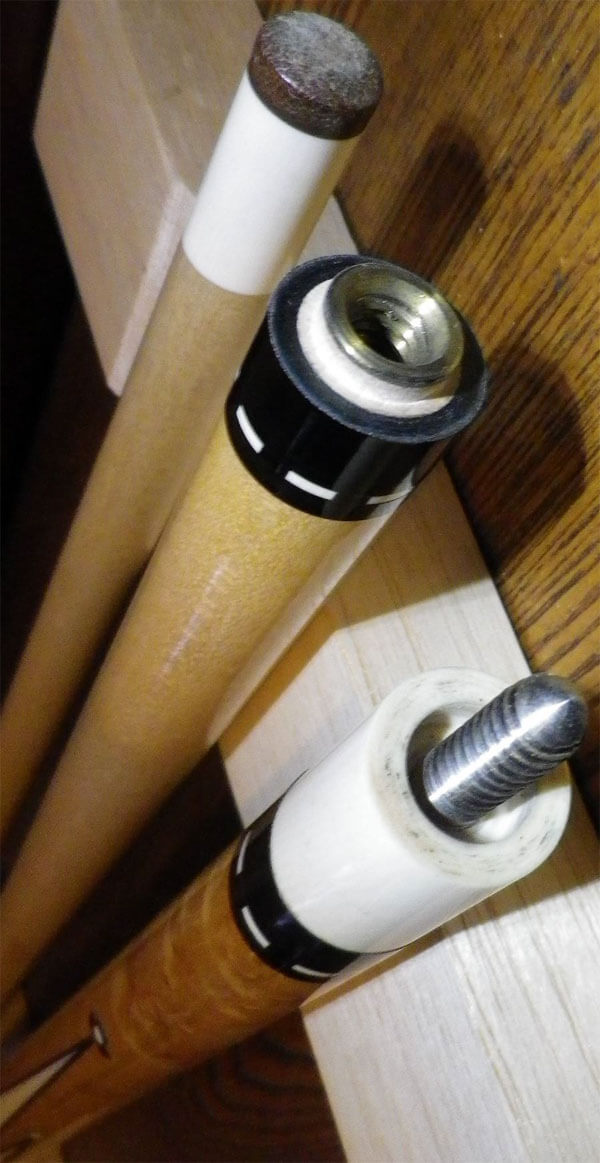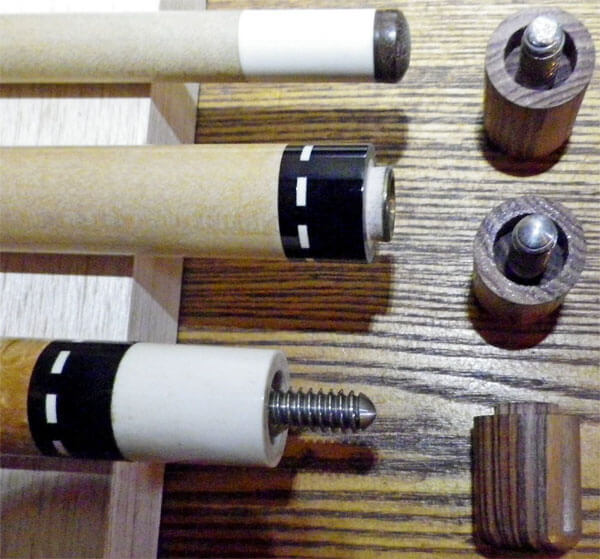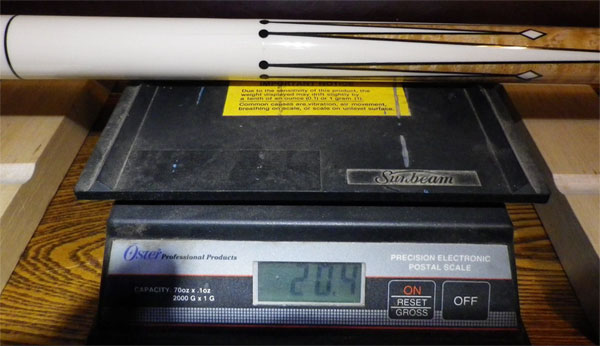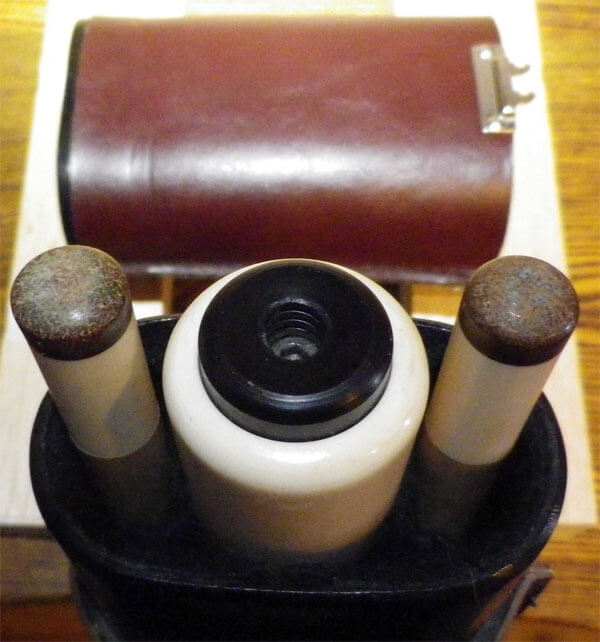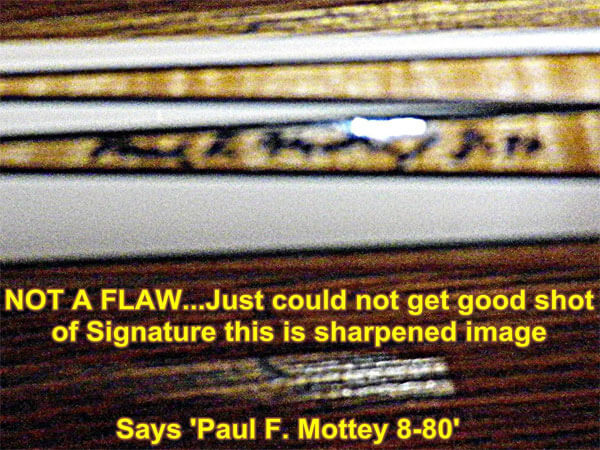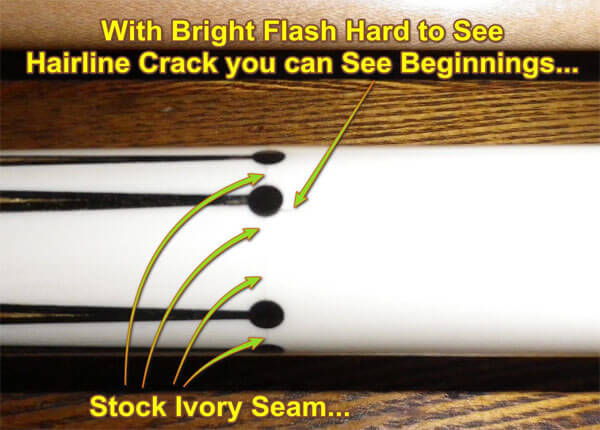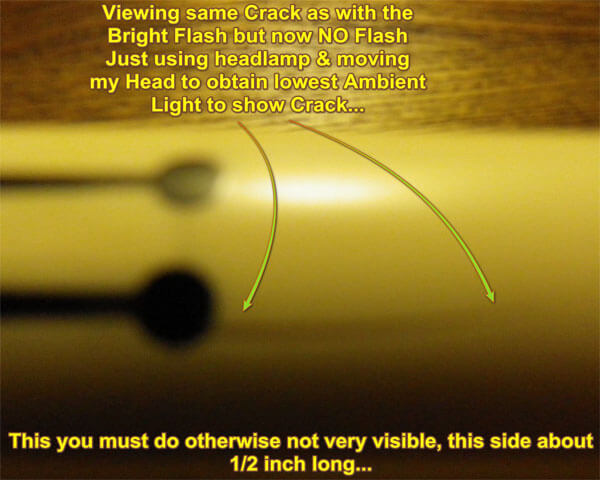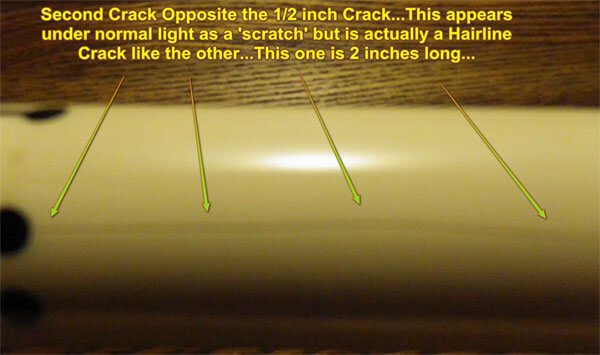 FourAndAft
Rare 1980 Paul Mottey 'Mass Ivory' Custom Cue for Sale
Rare 1980 Paul Mottey 'Mass Ivory' Custom Cue for Sale
Title: Rare 1980 Paul Mottey 'Mass Ivory' Custom Cue for Sale
Author: FourAndAft
Published: 1/15/2023 7:23:06 PM
Last Updated: 2/3/2023 6:13:00 AM
Last Updated By: billiardsforum (Billiards Forum)