New Black Magic Carbon Fiber Cue Shafts
---
12/5/2019 5:46:50 PM
New Black Magic Carbon Fiber Cue Shafts
Black Magic Carbon Fiber Cue Shafts
Go to the link below and read about our new high performance low deflection carbon fiber cue shafts.
Carbon fiber shafts aren't new, but we believe ours stands alone. Our proprietary core gives our shafts the forward balance and weight of a traditional cue making it more comfortable to play with and easier to transition to than our competitors. Our unique core and construction technique also give our low deflection carbon fiber shafts better feedback, increased rigidity, and exceptional transfer of English and cue ball control.
Furthermore, we offer all joint sizes and threads so no matter what you play with we have a shaft for you. Our shafts are available in 29, 30, and 31-inch lengths with a standard 12.4mm tip and low-rise extended pro taper. Unlike our competitors, we can also match a customer's decorative ring work if that's something you are interested in. Need a complete cue? We do that too.
We've been testing our shafts in local markets against our competition for a while now and have received nothing but positive feedback. We are very proud of our new high-performance low deflection shafts and we hope that you take the time to learn more about them. Better yet...give one a try! You won't be disappointed and at more than $200 less than our competitors you'll love the value you get. Take your game to the next level with a black magic carbon fiber shaft from cue crafters today.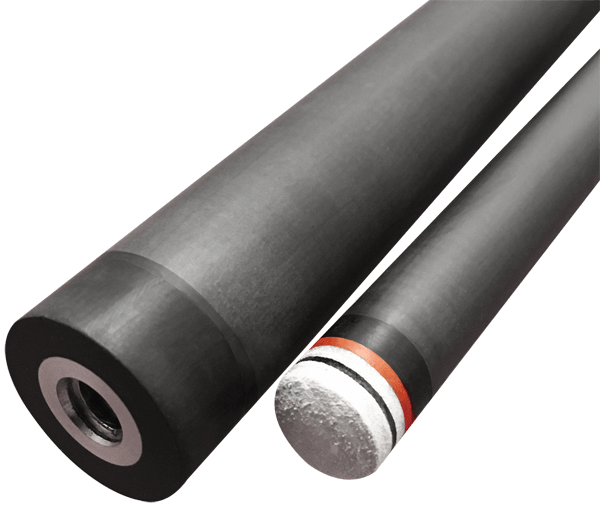 kickstarter.com/projects/blackmagicshafts/black-magic-carbon-fiber-cue-shafts
art2parts
New Black Magic Carbon Fiber Cue Shafts
New Black Magic Carbon Fiber Cue Shafts
Title: New Black Magic Carbon Fiber Cue Shafts
Author: art2parts
Published: 12/5/2019 5:46:50 PM
Last Updated: 12/6/2019 8:20:13 AM
Last Updated By: billiardsforum (Billiards Forum)