Myron Yoshizawa Custom Cue for Sale
---
6/16/2022 7:07:34 PM
Myron Yoshizawa Custom Cue for Sale
I have a Myron Yoshizawa custom pool cue for sale.
Purple Heart points with fancy ring on the butt sleeve
3/8x10 joint screw
Maple shaft, 12.6 mm, medium layered tip
Carbon Shaft, 12.4 mm, medium layered tip
Just about 20 oz with either shaft
This custom Myron Yoshizawa pool cue is at least 30 years old or more. It was bought from the original owner who bought it directly from Myron.
It is dead straight with the maple shaft. I would grade it as an 8.5 out of 10 in terms of condition, only because of a ding that was left under the clear coat during a refinish.
The price has been discounted because the custom carbon fiber shaft has a small center wobble but nothing that would affect play. Overall this cue hits like a ton of bricks and would make a fantastic playing cue.
Thanks for looking.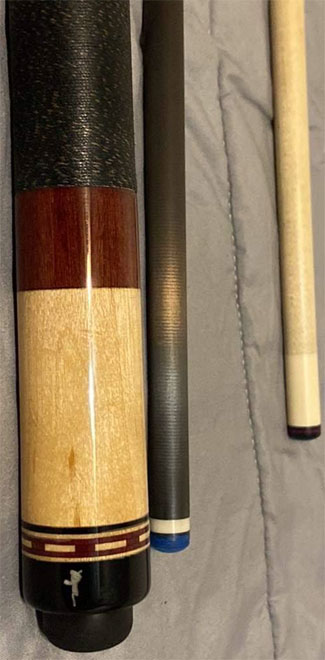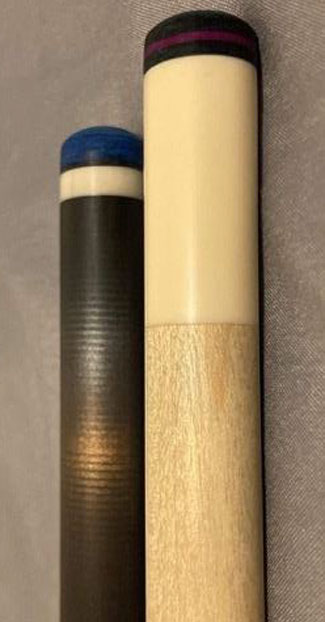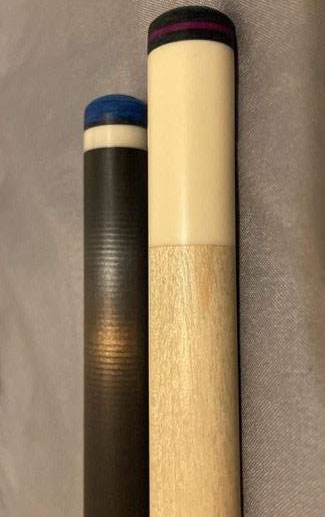 livio820
Myron Yoshizawa Custom Cue for Sale
Myron Yoshizawa Custom Cue for Sale
Title: Myron Yoshizawa Custom Cue for Sale
Author: livio820 (Livio Campanotto)
Published: 6/16/2022 7:07:34 PM
Last Updated: 8/16/2022 6:40:53 AM
Last Updated By: billiardsforum (Billiards Forum)