Mid 1990s Schon STL9 Cue with 2 Shafts for Sale
---
1/30/2019 3:16:17 PM
Mid 1990s Schon STL9 Cue with 2 Shafts for Sale
Schon, Model STL9 cue for sale w/ 2 shafts. Cue is from the mid 1990's.
The cue is in excellent condition no dings, dents or bruises.
Shaft #1 - Original with natural white material ferrule. 12.5mm
Shaft #2 - Late 1980's Runde Shaft with yellow micarta ferrule. 12.75mm
* White Inlays are Natural Material *
$650.00 plus shipping, questions give me a call at (530) 820-3942
Thanks,
Tim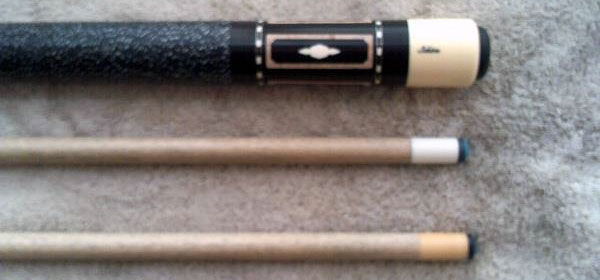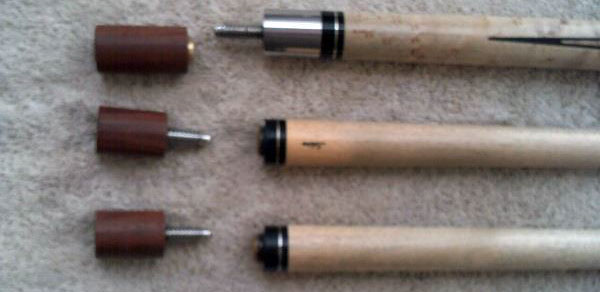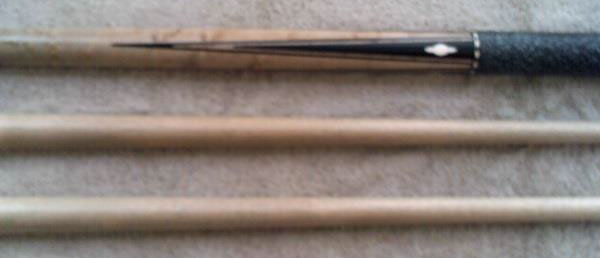 TCummings
Mid 1990s Schon STL9 Cue with 2 Shafts for Sale
Replies & Comments
---
TCummings on 3/3/2019 8:06:26 AM

Mid 1990's Schon STL9 has been sold.
Mid 1990s Schon STL9 Cue with 2 Shafts for Sale
Title: Mid 1990s Schon STL9 Cue with 2 Shafts for Sale
Author: TCummings (Tim Cummings)
Published: 1/30/2019 3:16:17 PM
Last Updated: 1/30/2019 3:43:32 PM
Last Updated By: billiardsforum (Billiards Forum)