Meucci Vintage Pro Billiards Tour Edition 4 Pt Cue
---
4/22/2013 11:25:09 AM
Meucci Vintage Pro Billiards Tour Edition 4 Pt Cue
My father gave me his Meucci Vintage Billiard 4 Point Cue. It is a Meucci Pro Billiards Tour cue. It is in amazing condition. This cue was purchased new in the 1990's for over $600.
I believe fair price is $275, there is one listed on eBay for $350. Based on the images posted on eBay the cue that I have is in slightly better condition.
Let me know if anyone is interested in buying, or if you have any questions.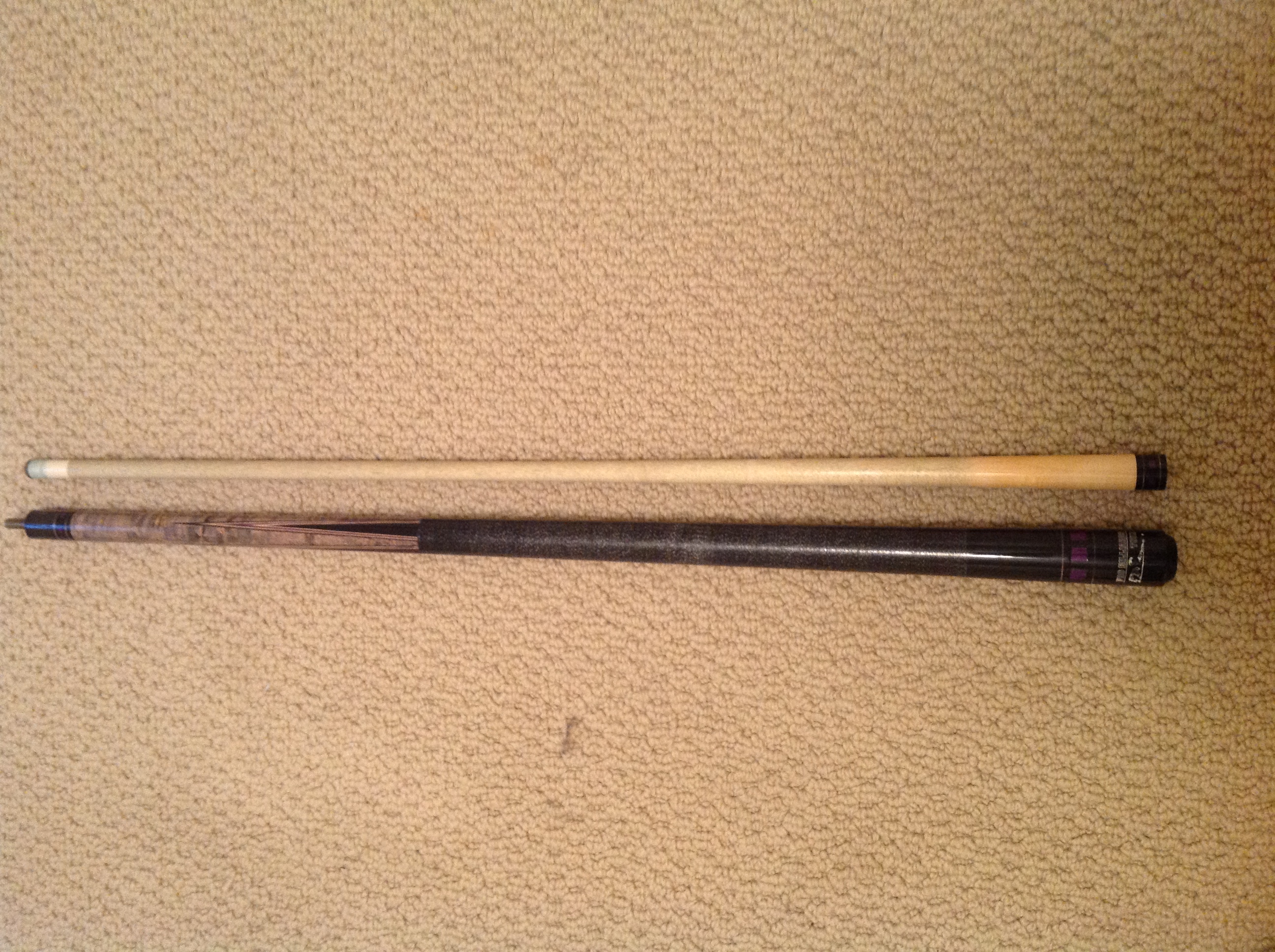 smorley
Meucci Vintage Pro Billiards Tour Edition 4 Pt Cue
Replies & Comments
---
billiardsforum on 4/23/2013 3:23:45 PM

Meucci did a special edition of some of the 95-series cues for the Pro Billiards Tour.

You have cue from this Meucci "Pro Billiards Tour Series". This is a special edition of cues based off the Meucci 95 Series. Your particular cue is based off the Meucci 95-10.
Meucci Vintage Pro Billiards Tour Edition 4 Pt Cue
Title: Meucci Vintage Pro Billiards Tour Edition 4 Pt Cue
Author: smorley (Scott Morley)
Published: 4/22/2013 11:25:09 AM