McDermott M7-QR5 Defender Pool Cue for Sale
---
1/4/2011 1:42:26 PM
McDermott M7-QR5 Defender Pool Cue for Sale
I have a McDermott M7-QR5 "Defender" pool cue for sale with two shafts.
The McDermott Defender cue was the highest priced cue in the McDermott "professional" series and was retired in 2005. This cue has two matching design shafts, and also has quick-release joint. In great condition, shafts and forearm are nick/scratch free with a few minor dings on the butt area next to the rubber bumper.
Another Defender cue sold on this fine site a few weeks back for over $500.00. I'm asking $440.00 plus PP, and shipping fees. McDermott's site suggests a price of $600.00, with one shaft.
The two other McDermott cues in the pictures are also for sale. One is custom ordered McDermott D-19 cue, the other is the McDermott Lucky 7 cue.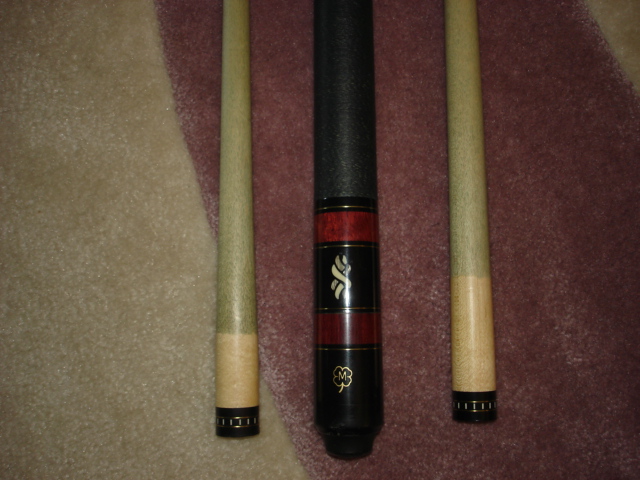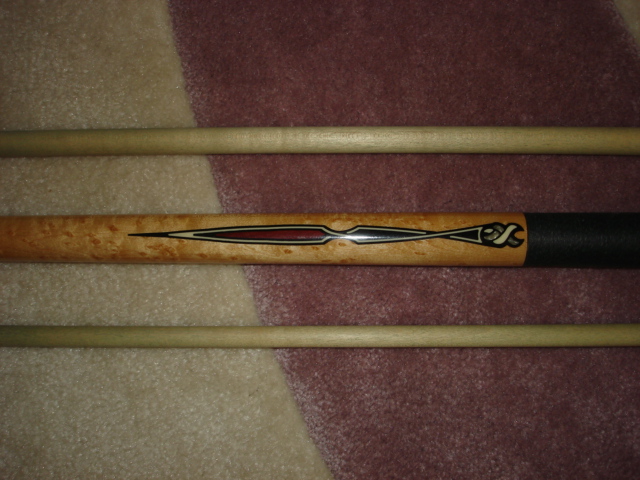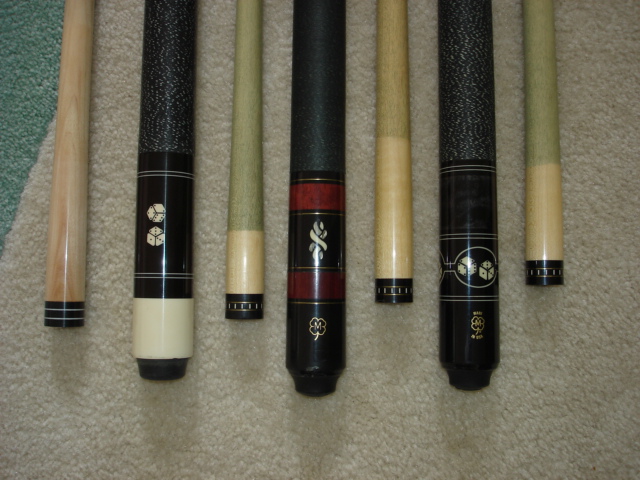 coastal_tony
McDermott M7-QR5 Defender Pool Cue for Sale
Replies & Comments
---
McDermott M7-QR5 Defender Pool Cue for Sale
Title: McDermott M7-QR5 Defender Pool Cue for Sale
Author: coastal_tony (Tony Kalisiak)
Published: 1/4/2011 1:42:26 PM
Last Updated: 2/8/2017 10:48:22 AM
Last Updated By: billiardsforum (Billiards Forum)