1967 Balabushka Cue For Sale with Tascarella Authentication
---
8/10/2010 12:25:25 PM
1967 Balabushka Cue For Sale with Tascarella Authentication
For sale is a 1967 Balabushka pool cue with Tascarella authentication for $8,900 or best offer.
Please see Letter Of Authentication for cue specifications and details.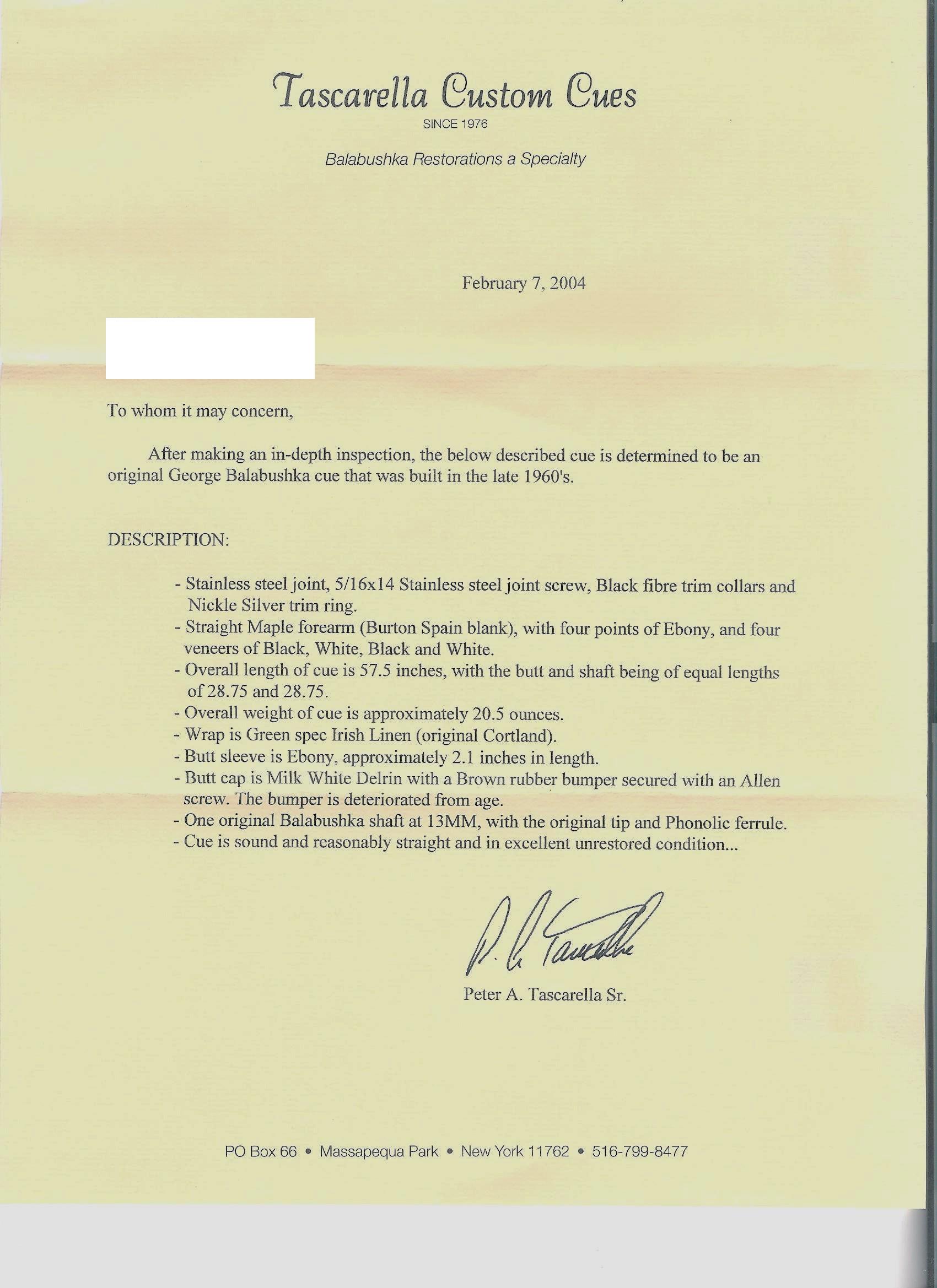 Letter Of Authentication provided by Peter A. Tascarella Sr. of Tascarella Custom Cues. Not mentioned by Pete in his letter is this cue comes with the original black vinyl case sold with the cue by George Balabushka in George's garage and an interesting handwritten detailed story of the original owners acquisition of this cue.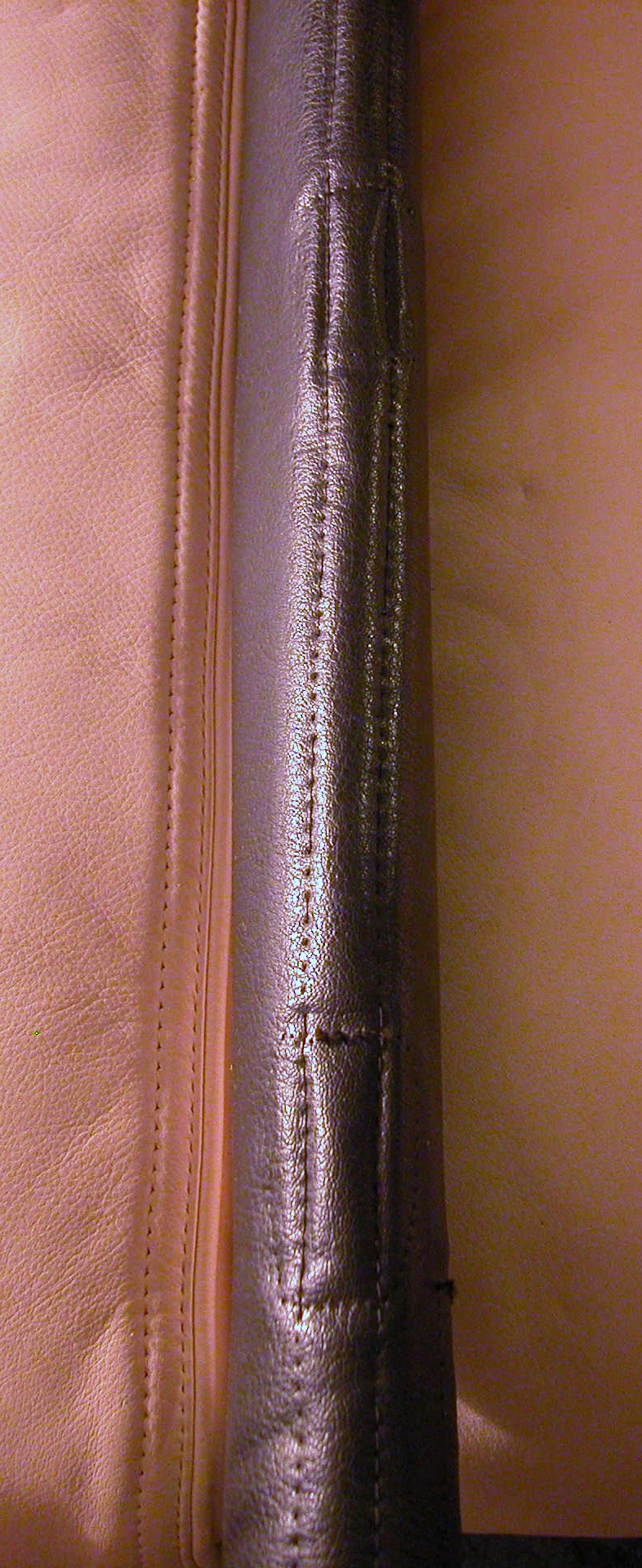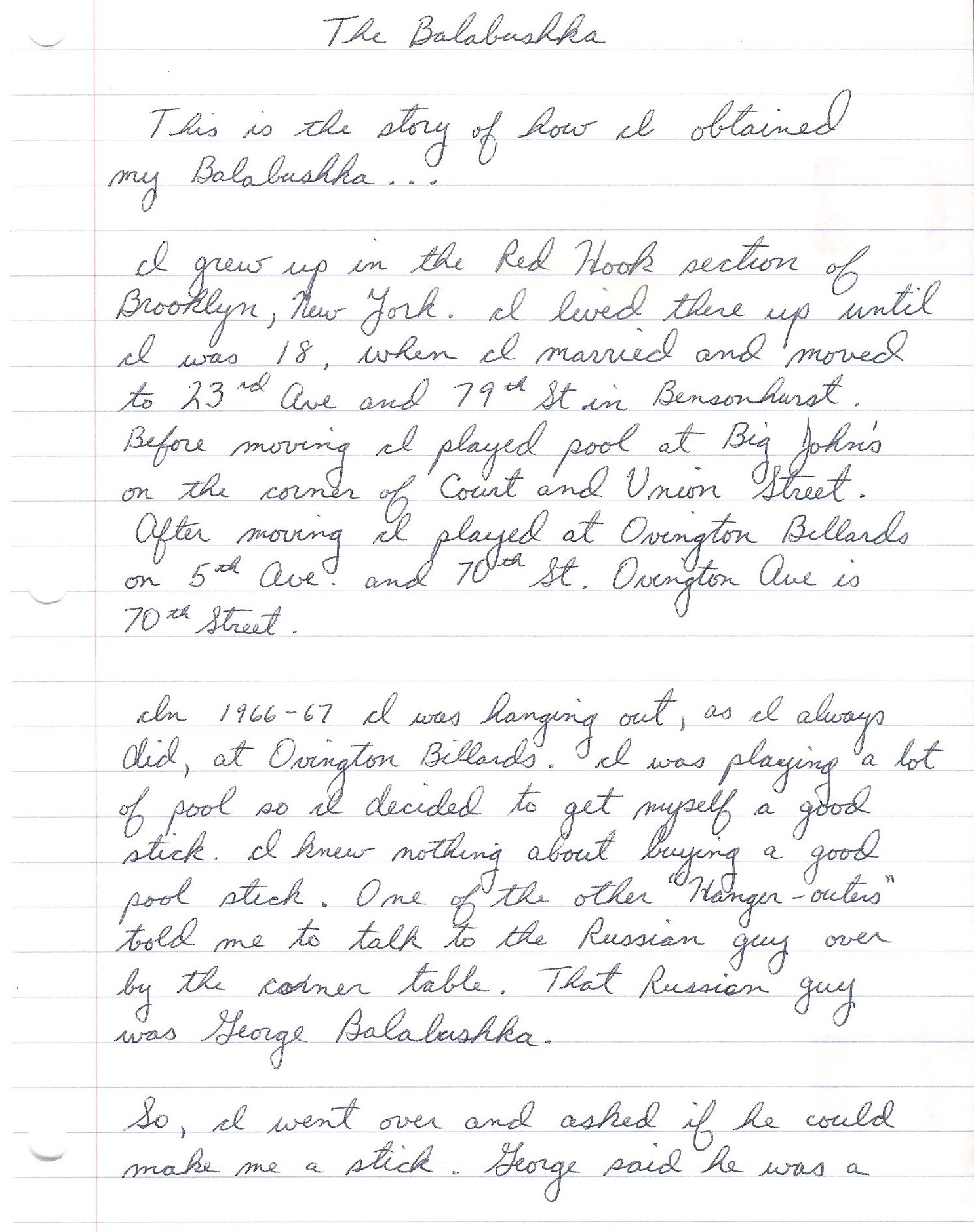 The story includes the explanation behind there being only one shaft and how George died while owing a second shaft to the owner of this cue.
The original owner has confirmed that the cue was made in 1967 and purchased in the spring of 1968.
This cue as stated by Pete, is in excellent un-restored condition.
This cue still has the original tip installed by George Balabushka when new.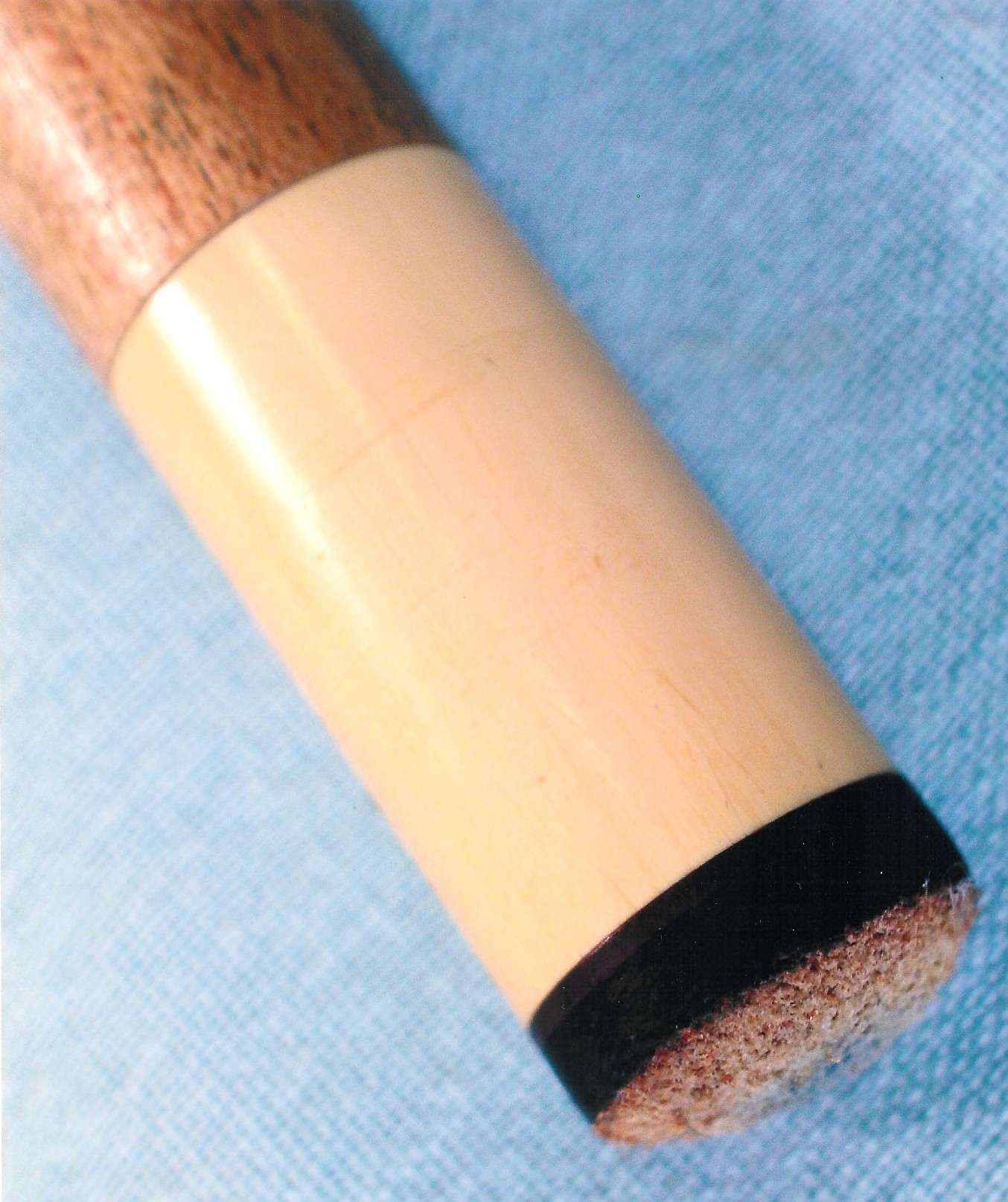 (More photos available. See details below)
Please see the photos I have provided.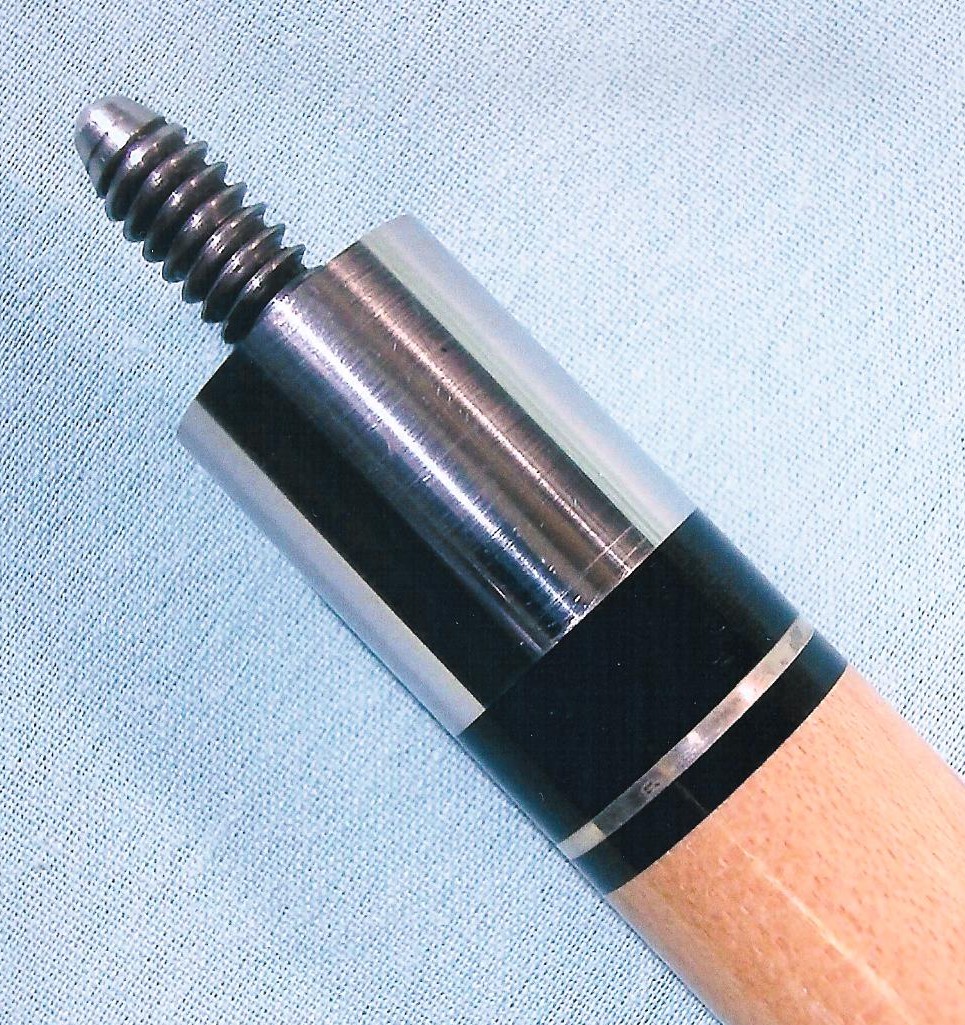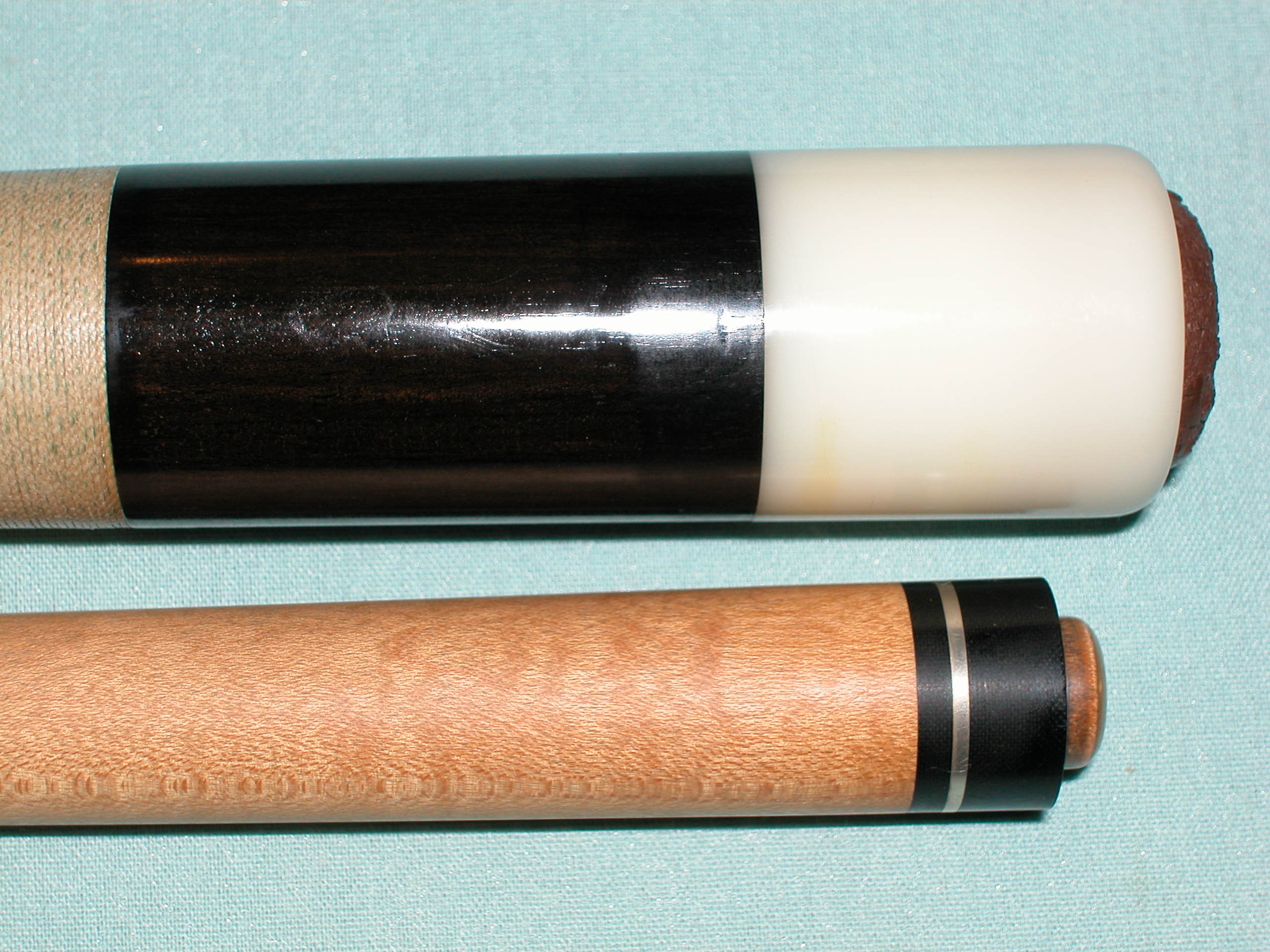 The cue is in almost perfect condition other than a few hair line marks on the ferrule from normal use and very small ding just above the collar on the shaft.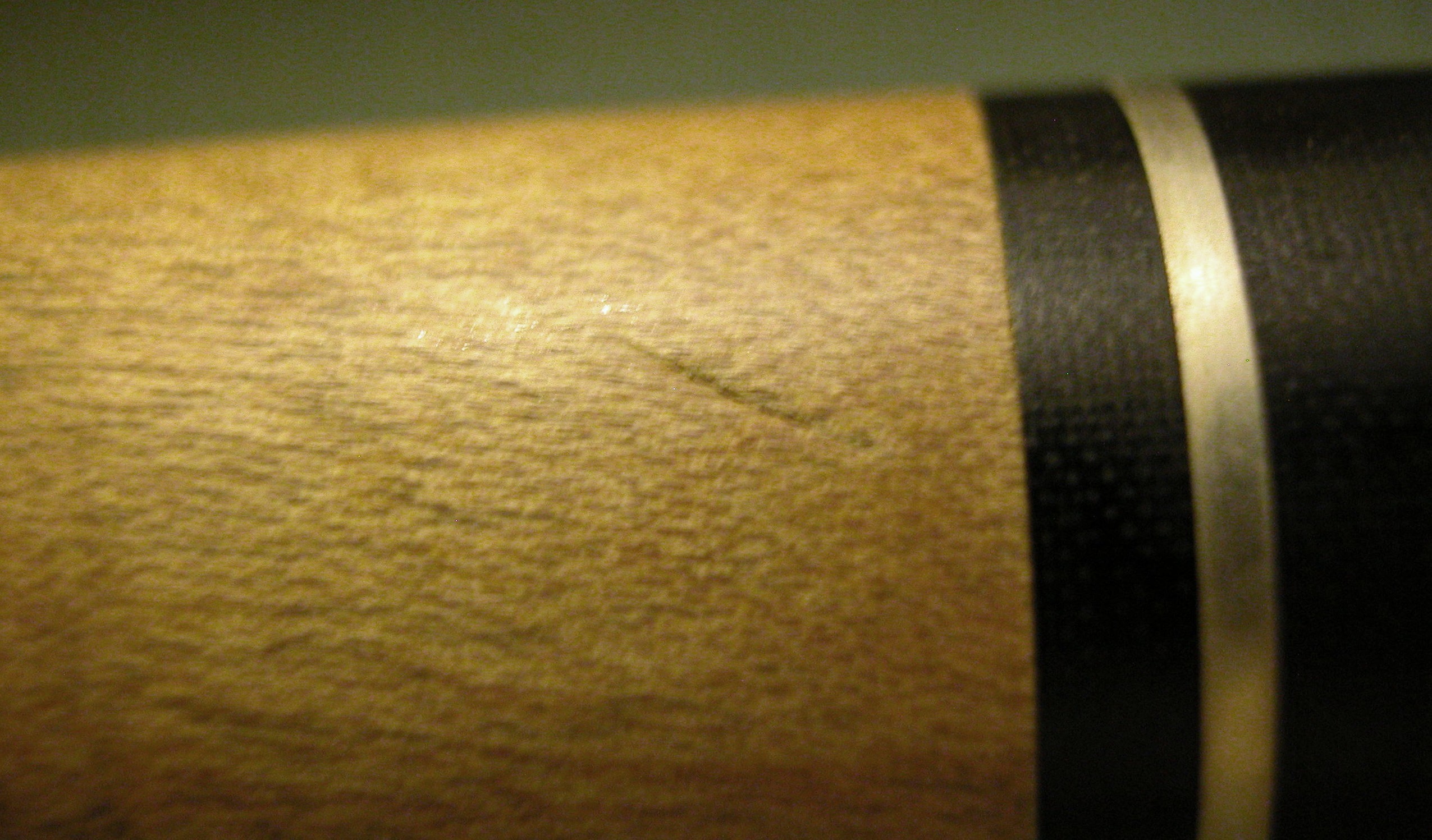 If you would like to suggest an escrow service provider that I agree to use, you will be responsible for any escrow service fees or costs incurred.
I prefer Cashiers Check for payment.
You are welcome to use PayPal, but must agree to an additional charge of 3.9% of the selling price to cover the cost of additional PayPal fees.
Please contact me for additional photos and or if you have any questions and or if you have specific information that you think I should know.
I can explain how escrow services work if you are not familiar with them.
Please respect my time and effort and do not request additional photos or information unless you are a serious prospective buyer.
Thank You for your interest.
Bill Yerd
1967 Balabushka Cue For Sale with Tascarella Authentication
Replies & Comments
---
1967 Balabushka Cue For Sale with Tascarella Authentication
Title: 1967 Balabushka Cue For Sale with Tascarella Authentication
Author: Bill Yerd (Todd Edwards)
Published: 8/10/2010 12:25:25 PM