What is the Value of My Orchid Cue
---
9/26/2020 8:52:26 AM
What is the Value of My Orchid Cue
trying to find out about my cue I don't know anything about it. Thank you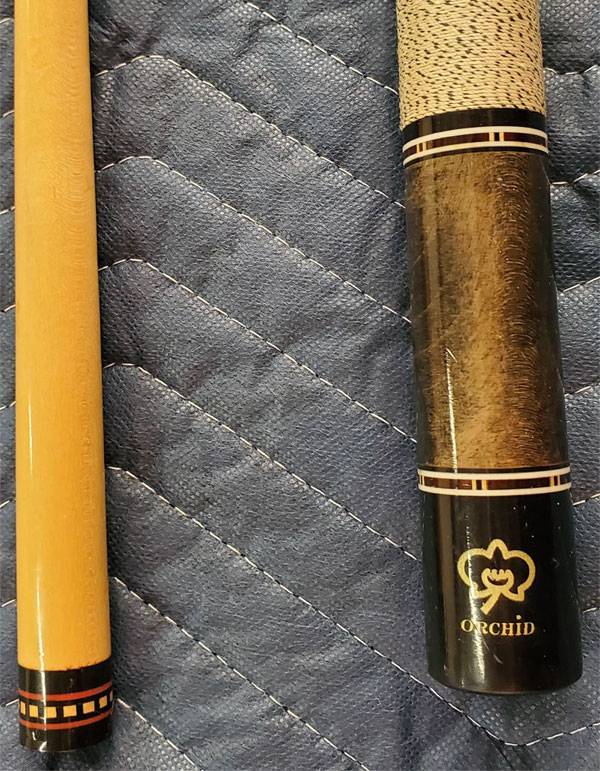 matthew maine
What is the Value of My Orchid Cue
Replies & Comments
---
billiardsforum on 9/29/2020 5:06:30 AM

Orchid cue models like this one typically sell brand new for between 50.00 to 75.00 EUR.

In general, they don't hold any special value as "collectible" cues.

So how much is your Orchid cue worth? Hard to tell as I can't see the whole cue to get a good feel for it's overall condition, and condition is everything in pricing used cues.

The last few Orchid cues that sold on eBay were sold for between $15 and $30 (used, no cue case), and between $40 and $80 (newer condition, with cue cases).
What is the Value of My Orchid Cue
Title: What is the Value of My Orchid Cue
Author: matthew maine (Matthew Maine)
Published: 9/26/2020 8:52:26 AM