Value of this Meucci Larry Hubbart Cue
---
7/19/2012 2:11:48 PM
Value of this Meucci Larry Hubbart Cue
I have a chance to purchase this Meucci Hubbart cue. I can't seem to find an exact match online so that I can then look for a value.
The nicks near the ferrule are very minor. I can find no other marks on this stick. It is as it was rarely used.
It has the brass pin joint with small a rubber butt bumper. The Ferrule is discolored yellow as you can see in the picture. I doubt it came in yellow. It also comes with a Meucci case. The drawback is that it only comes with 1 shaft. The shaft it comes with is a "NO DOT" shaft.
Would you know what the value is likely to be?
Is this a rare Meucci Larry Hubbart cue?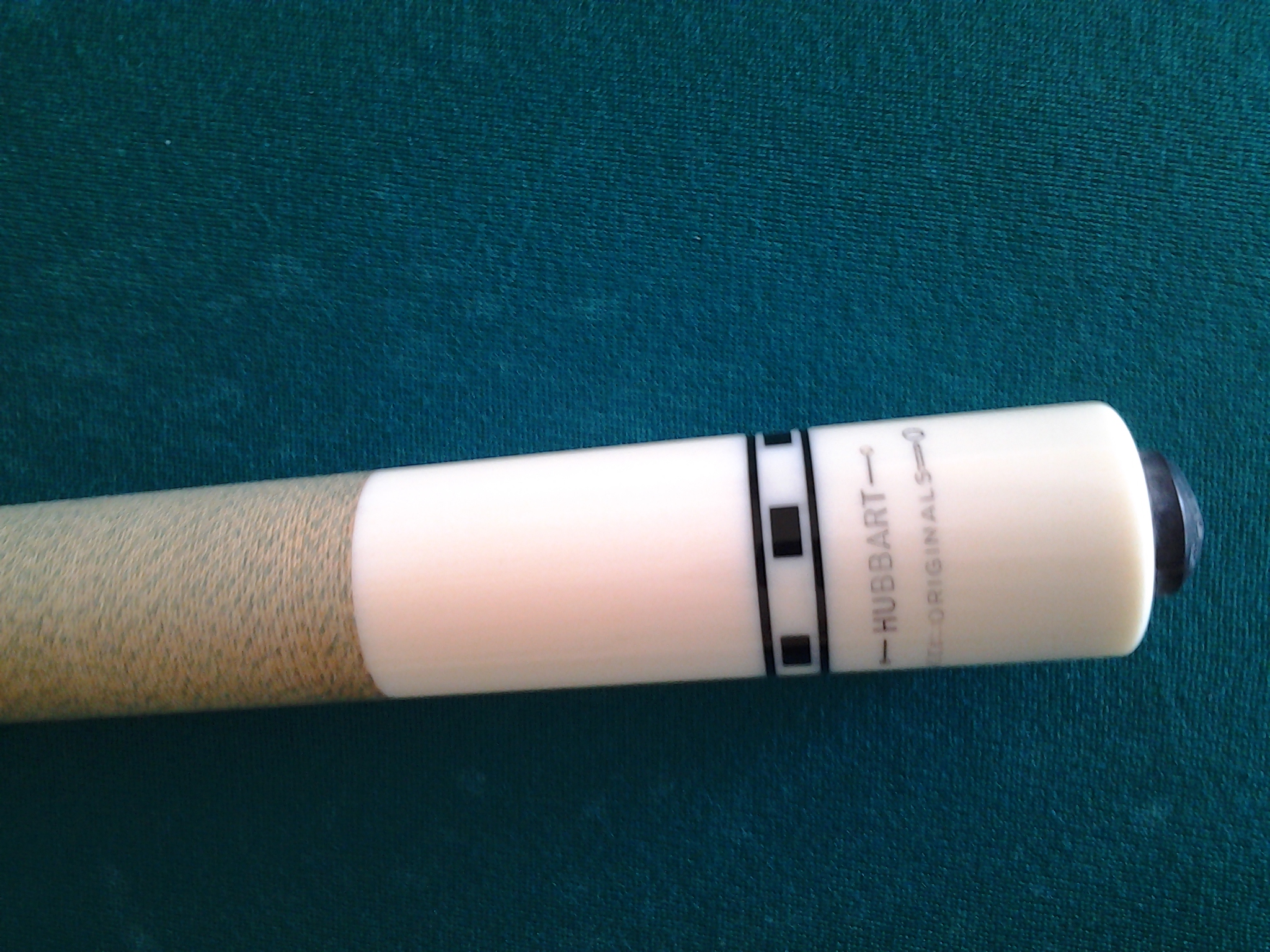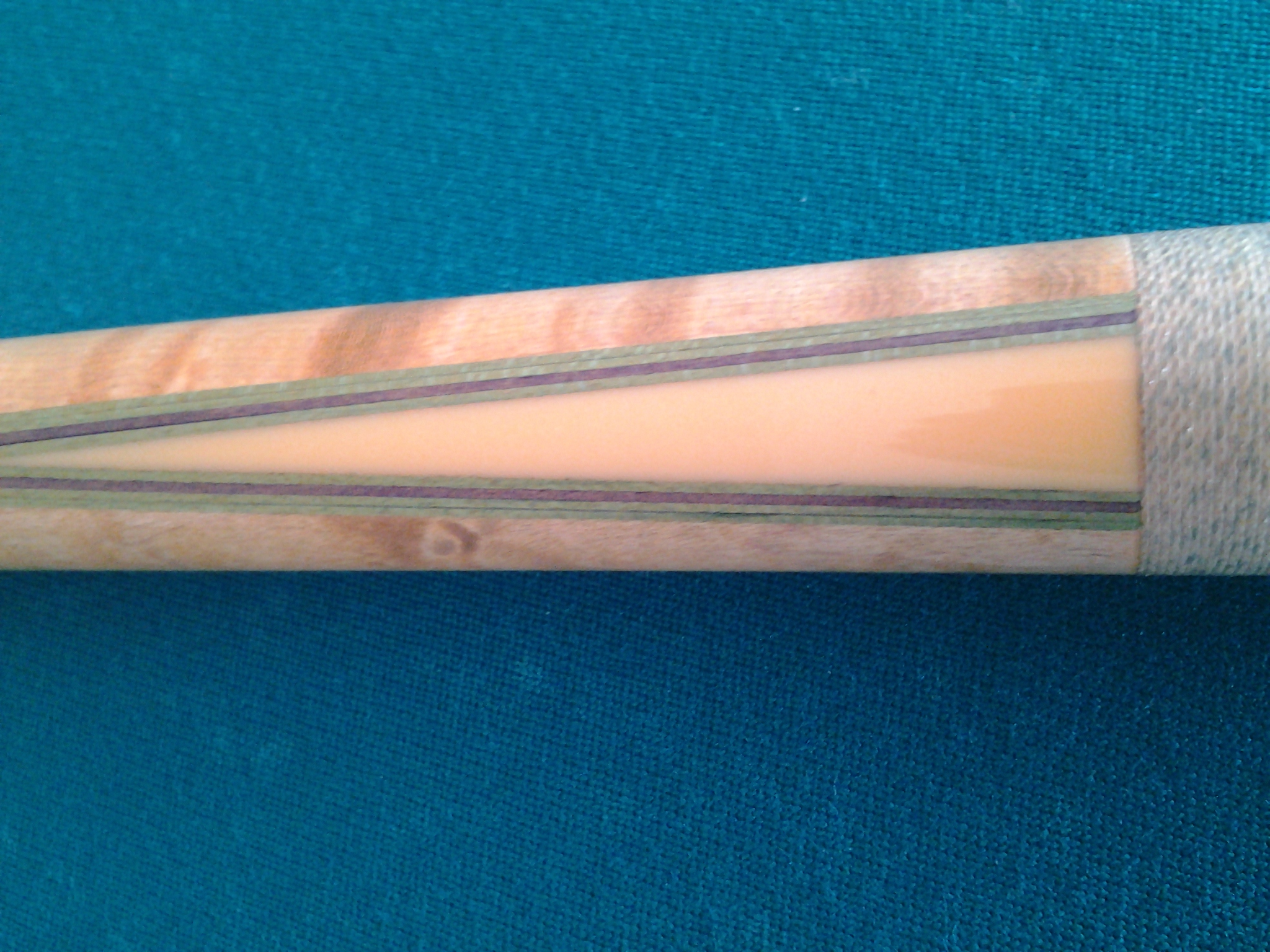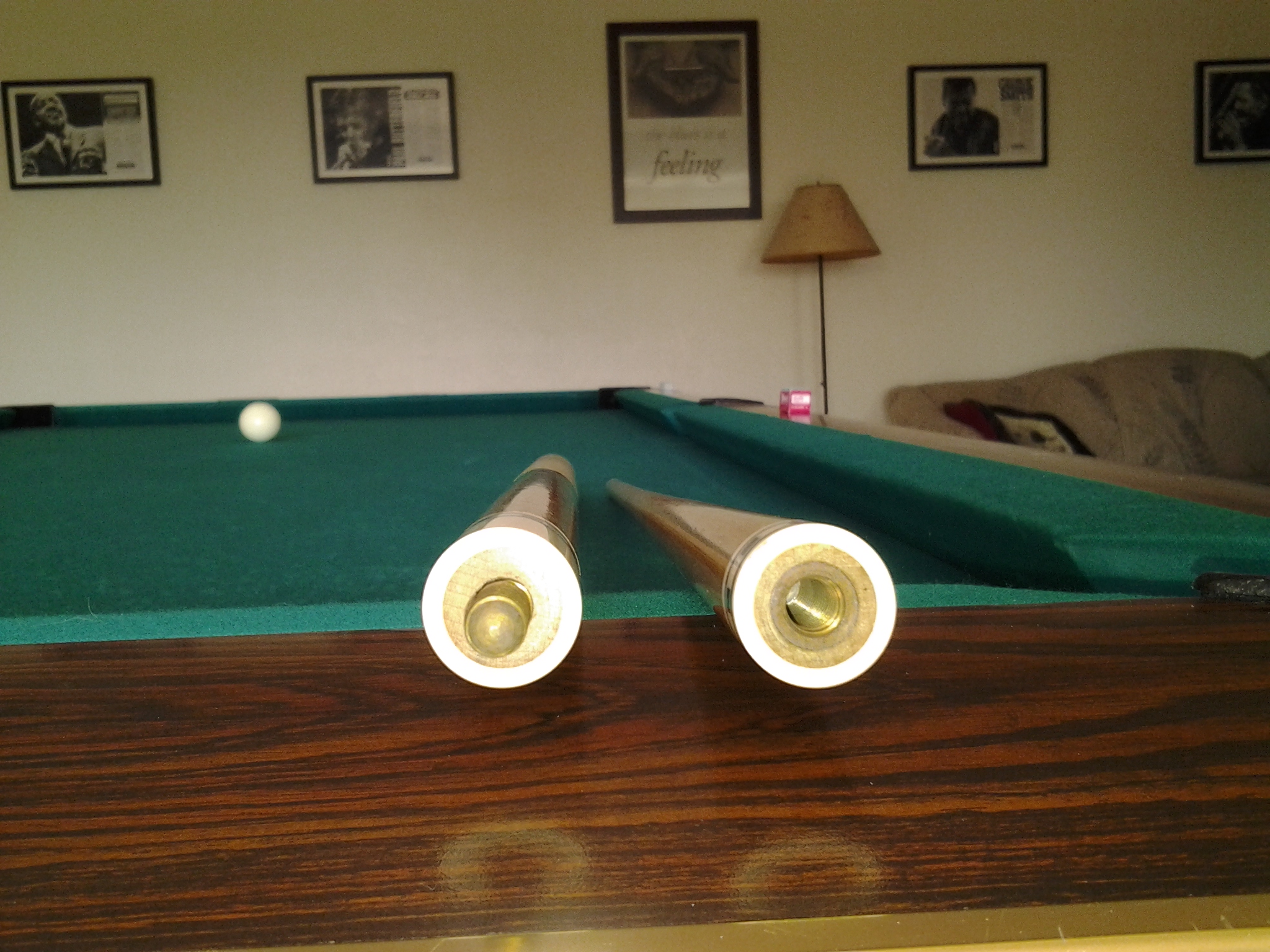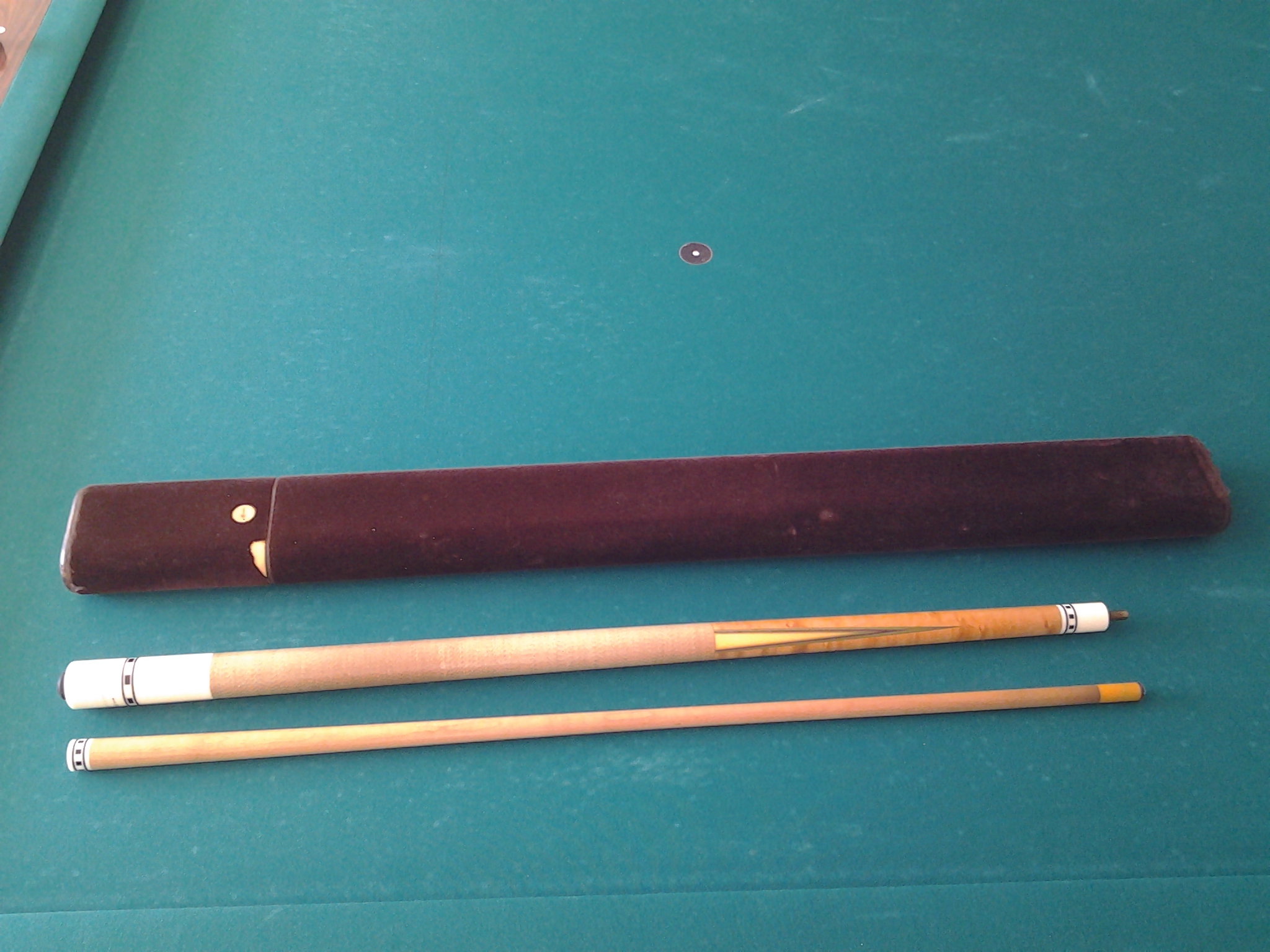 Cigarblues
Value of this Meucci Larry Hubbart Cue
Replies & Comments
---
Value of this Meucci Larry Hubbart Cue
Title: Value of this Meucci Larry Hubbart Cue
Author: Cigarblues (Michael Brown)
Published: 7/19/2012 2:11:48 PM