Value of Meucci Tucker's Billiard Supply Chas, SC
---
4/28/2020 1:05:15 AM
Value of Meucci Tucker's Billiard Supply Chas, SC
How much would a couple of Tucker's Billiard Supply Meucci cues be worth?
I bought both of these in March of 1988. I had the ferrules and joints replaced, and had them re-wrapped four years ago.
I am wondering how much they might be worth.
The butt has:
TUCKER'S BILLIARD SUPPLY
BY MEUCCI
Thanks for taking the time to look them over.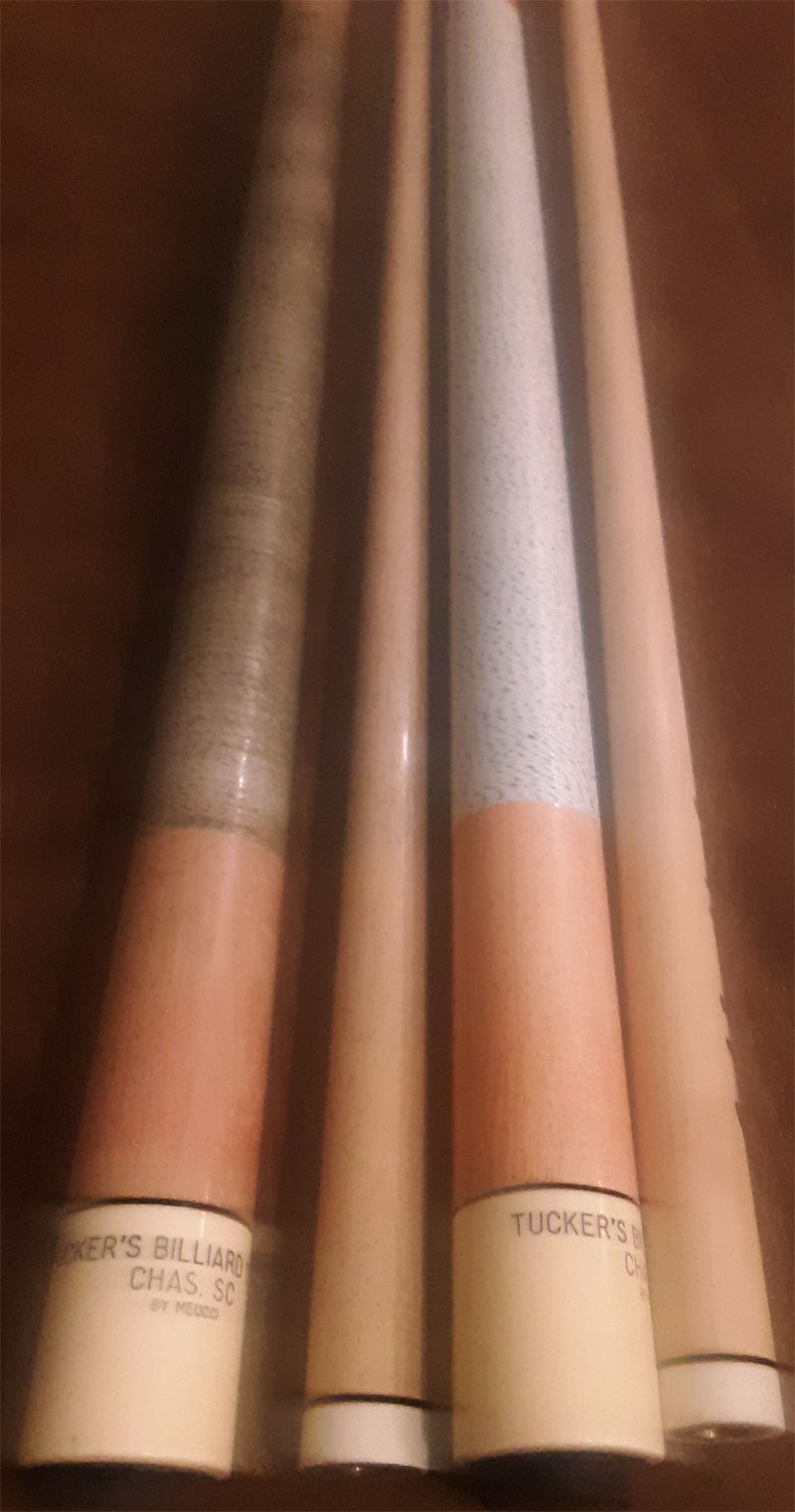 Shean
Value of Meucci Tucker's Billiard Supply Chas, SC
Replies & Comments
---
billiardsforum on 5/11/2020 5:58:27 PM

Cool pair of Tucker's Meucci Cues.

They were obviously made by Meucci Cues for Tucker's Billiard Supply South Carolina. There were several different models made for Tucker's.

This is Mr. Tucker:

They don't fetch a ton of money because they are simple Meucci cues and there are enough of them out there that they aren't hard to come across.

Might fetch between $100 and $200 each.

Also see:
Value of Meucci Tucker's Billiard Supply Chas, SC
Title: Value of Meucci Tucker's Billiard Supply Chas, SC
Author: Shean
Published: 4/28/2020 1:05:15 AM
Last Updated: 5/11/2020 5:55:56 PM
Last Updated By: billiardsforum (Billiards Forum)