Value of a Meucci Originals ST4 Cue
---
10/6/2020 5:40:47 PM
Value of a Meucci Originals ST4 Cue
How much is a Meucci Originals ST-4 cue worth?
I have what I believe to be a Meucci ST4. It was purchased in 1989 and has been in storage for the past 25 years or so. I think it cost around $225 new.
I would like to sell it, so I would like to know it's value today, and if there is a market for it.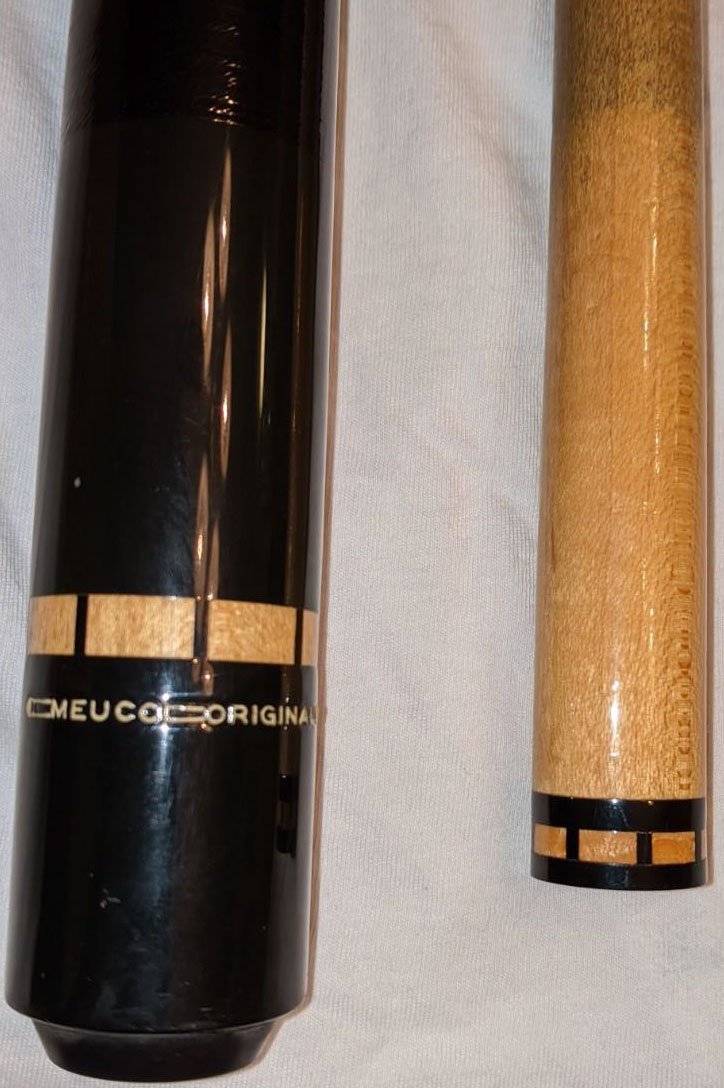 joshkuse01
Value of a Meucci Originals ST4 Cue
Replies & Comments
---
billiardsforum on 10/6/2020 6:11:49 PM

It would be worth somewhere between $150- and $225-ish depending on it's condition.

They were at the lower-end of the offerings from Meucci Originals at that time, and there are lots of this model around

Yes there is a market for Meucci Originals cues. Your best bet will be to post it on eBay with a low starting bid, and shop the eBay listing around on some of the busier Meucci Cue collector Facebook groups (e.g. "Meucci Mania! - Buy sell trade razz" and "Meucci Cues - Buy - Sell - Trade - Show Off").

They'll low-ball you and pick the cue apart if you just post it for sale on those groups directly. This is why I recommend the eBay listing (with low starting bid), then just post the ad on the Facebook groups.
Value of a Meucci Originals ST4 Cue
Title: Value of a Meucci Originals ST4 Cue
Author: joshkuse01 (Josh Kuse)
Published: 10/6/2020 5:40:47 PM
Last Updated: 10/6/2020 6:03:11 PM
Last Updated By: billiardsforum (Billiards Forum)