Value of a Meucci Originals 84-8 Cue
---
10/1/2021 8:32:13 PM
Value of a Meucci Originals 84-8 Cue
I have a Muecci Original 84-8 pool cue that I have had and have used for 25 years.
Because of injury I can no longer shoot.
I was curious on a value on this billiards cue. How much is a Meucci 84-8 cue worth?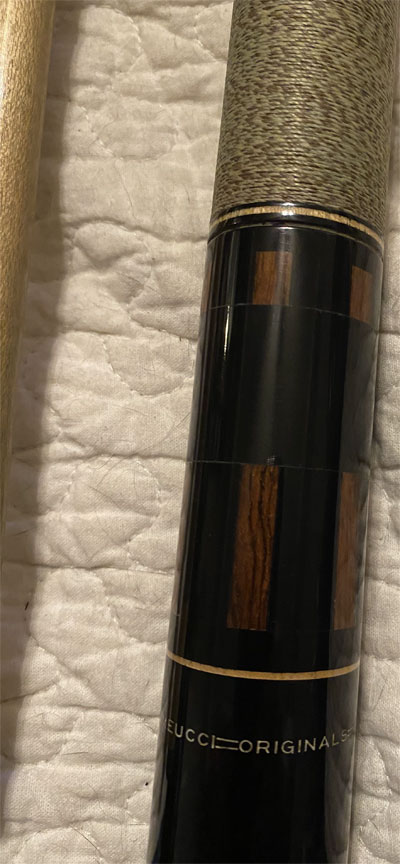 Dan Branaugh
Value of a Meucci Originals 84-8 Cue
Replies & Comments
---
billiardsforum on 10/20/2021 2:08:02 AM

The Meucci Original 84-8 cues sell for between $400 and $600 generally, depending on it's condition, availability of that model in the market at any given time, and other general market factors.
Value of a Meucci Originals 84-8 Cue
Title: Value of a Meucci Originals 84-8 Cue
Author: Dan Branaugh (Daniel Branaugh)
Published: 10/1/2021 8:32:13 PM
Last Updated: 10/20/2021 2:04:26 AM
Last Updated By: billiardsforum (Billiards Forum)