Value of a Meucci Larry Hubbart Cue
---
5/20/2019 12:21:55 PM
Value of a Meucci Larry Hubbart Cue
Can someone help me put a value on a Meucci Larry Hubbart pool cue?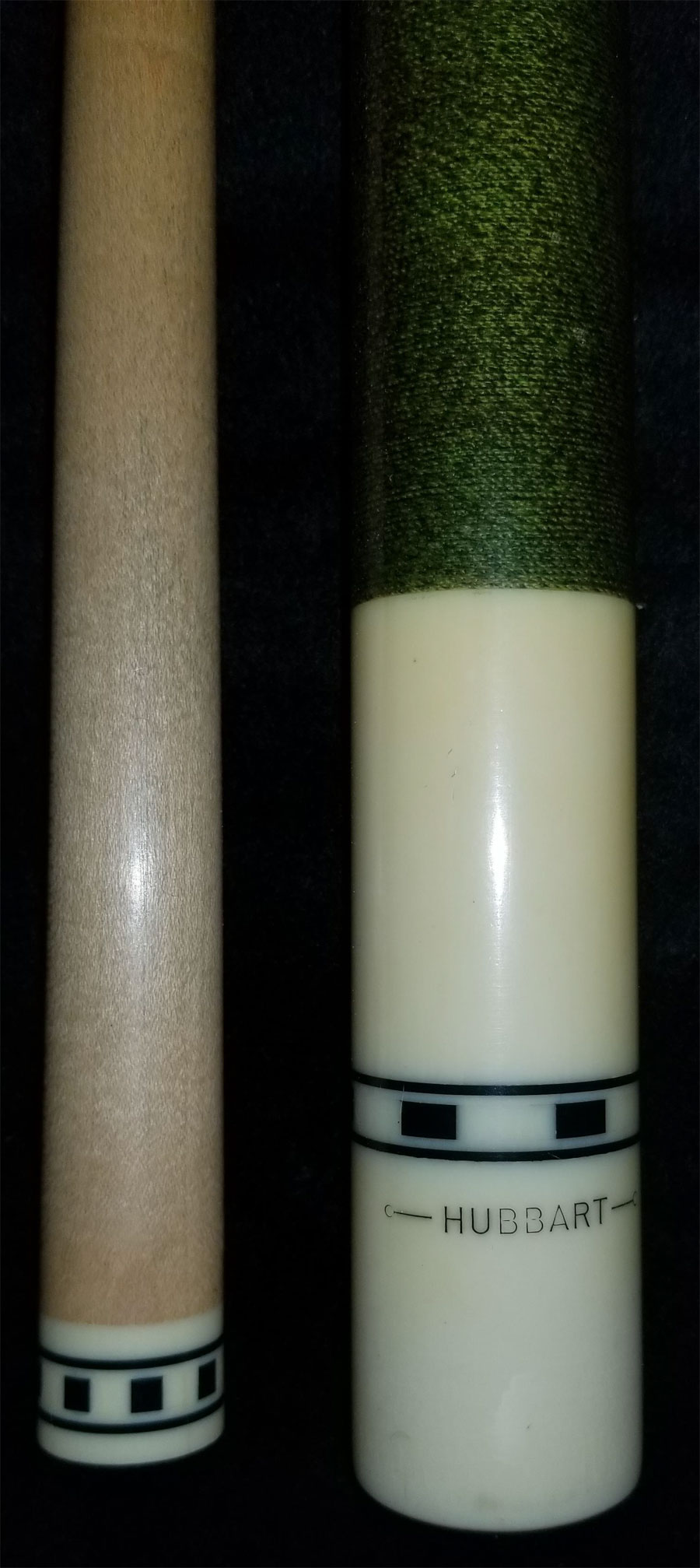 user1558354915
Value of a Meucci Larry Hubbart Cue
Replies & Comments
---
billiardsforum on 5/22/2019 4:12:36 PM

This is a Meucci Originals Larry Hubbart LH-4 from the 2nd edition of Meucci Larry Hubbart cues which came out in 1984. These are awkward to discuss because there were a few editions where the numbers were different and/or mixed up in the brochures. So when you google LH-4, you are going see a few different models.

Regardless, the Meucci Larry Hubbart cues are fairly well sought-after cues.

Values in the $350 to $500 for one in mint condition.

Best place to sell is on the Meucci Collector's facebook group or on eBay. Start high.
Value of a Meucci Larry Hubbart Cue
Title: Value of a Meucci Larry Hubbart Cue
Author: user1558354915
Published: 5/20/2019 12:21:55 PM
Last Updated: 5/22/2019 4:00:40 PM
Last Updated By: billiardsforum (Billiards Forum)