Value of a Custom 1980s Schon Pool Cue
---
8/2/2018 5:24:12 PM
Value of a Custom 1980s Schon Pool Cue
What is the value of this 1980s custom Schon pool cue? Can someone tell me how much this Schon cue is worth?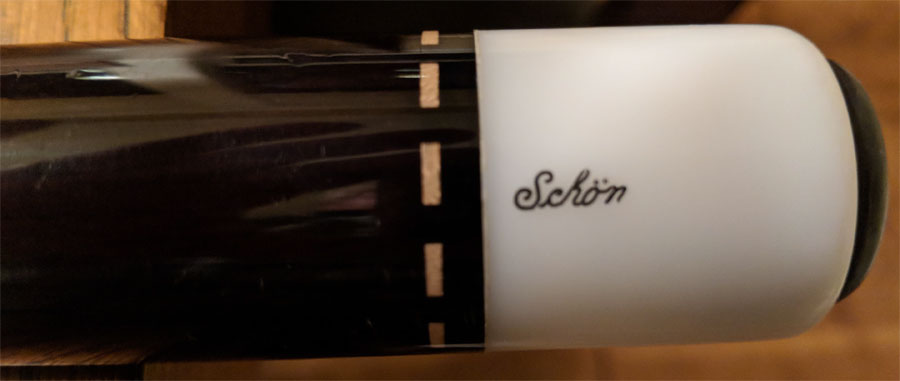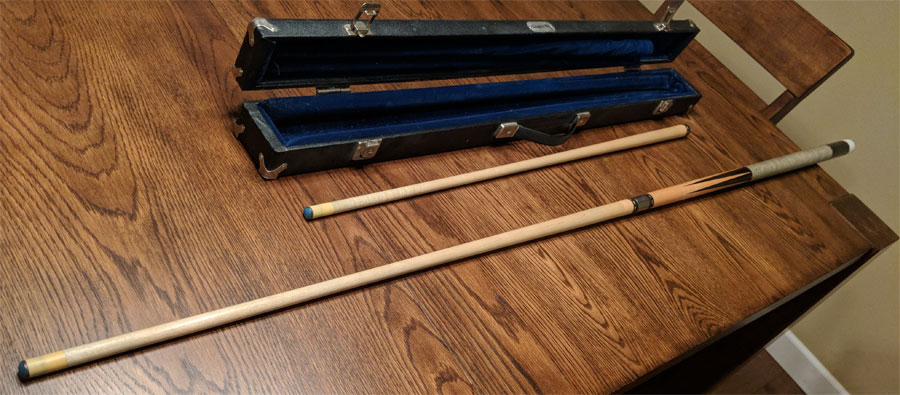 oscar m
Value of a Custom 1980s Schon Pool Cue
Replies & Comments
---
billiardsforum on 8/2/2018 6:24:02 PM

Looks like an early-1980s Schon R7 cue. (1982-1985).

Schon R7 Cue

Stained bird's-eye maple forearm with ivory dashes at bottom, six ebony points, ebony butt sleeve with ivory dashes at top and bottom

Source: Blue Book of Pool Cues, 3rd Edition (2005)

The Blue Book values the Schon R7 cue at between $525 (70% condition) and $1100 (in 98% condition). These prices are a bit high by today's standards though.

If yours has nickel-silver dashed joint rings (vs maple dashed joint rings) then you have a newer version, which is worth considerably less.

oscar m on 8/5/2018 1:39:25 PM

I have the same cue and sold it for $1000.
Value of a Custom 1980s Schon Pool Cue
Title: Value of a Custom 1980s Schon Pool Cue
Author: oscar m
Published: 8/2/2018 5:24:12 PM
Last Updated: 8/2/2018 5:42:36 PM
Last Updated By: billiardsforum (Billiards Forum)