Topper Pool Cue Value
---
5/21/2017 1:46:37 PM
Topper Pool Cue Value
let me know the value of this cue thanks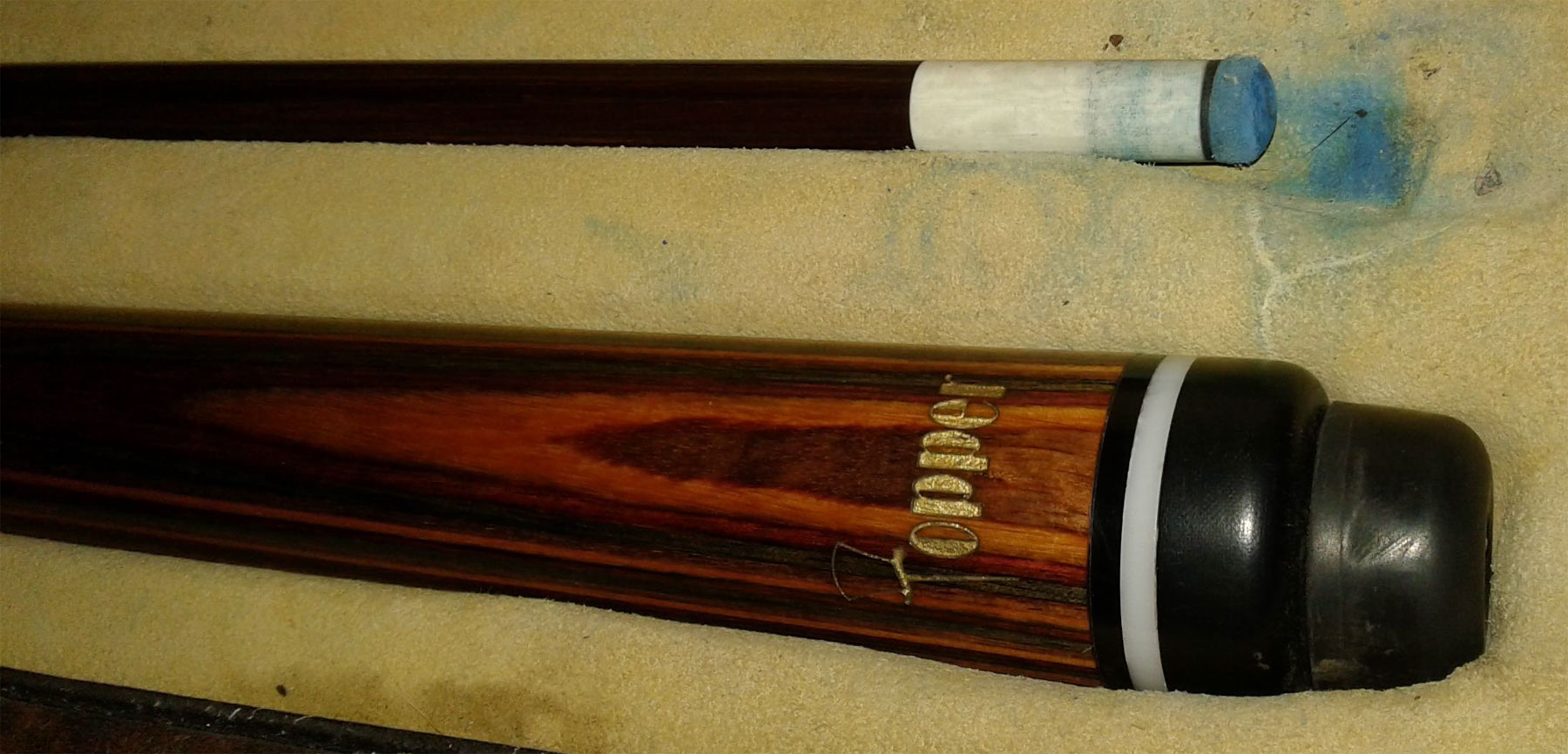 user1495388795
Topper Pool Cue Value
Replies & Comments
---
billiardsforum on 5/22/2017 7:37:52 PM

Not worth a whole lot. They don't come up often, but there is also little to no demand for these Topper pool cues.

Topper was a cue company out of southern California, and they made these pool cues out of Dymnondwood® (a resin-infused wood).

I have seen Topper Cues in better shape than this one selling for between $150 and $300. Today, even that is steep.

Some higher-end ones popped up on eBay recently... trying to get $350 but it didn't sell. It's now down to $330, and I'll bet it won't sell for that either.

CecilBDemento on 6/21/2020 10:21:29 AM

If someone should find a reasonably priced Topper cue available for sale, please contact me.
Topper Pool Cue Value
Title: Topper Pool Cue Value
Author: user1495388795
Published: 5/21/2017 1:46:37 PM