Predator True Splice 16 Ebony Cue Value with Shafts & Accessories
---
2/5/2022 12:24:29 PM
Predator True Splice 16 Ebony Cue Value with Shafts & Accessories
I picked up a limited edition Predator True Splice 16 Ebony pool cue, with three shafts:
Predator 12.4 Revo Shaft
Predator 12.9 revo Shaft
Predator 314 shaft,
It also came with a set of Arcos 2 pool balls and a 2x2 Predator Roadline cue case.
I paid $1600 for it all. Was it a good deal?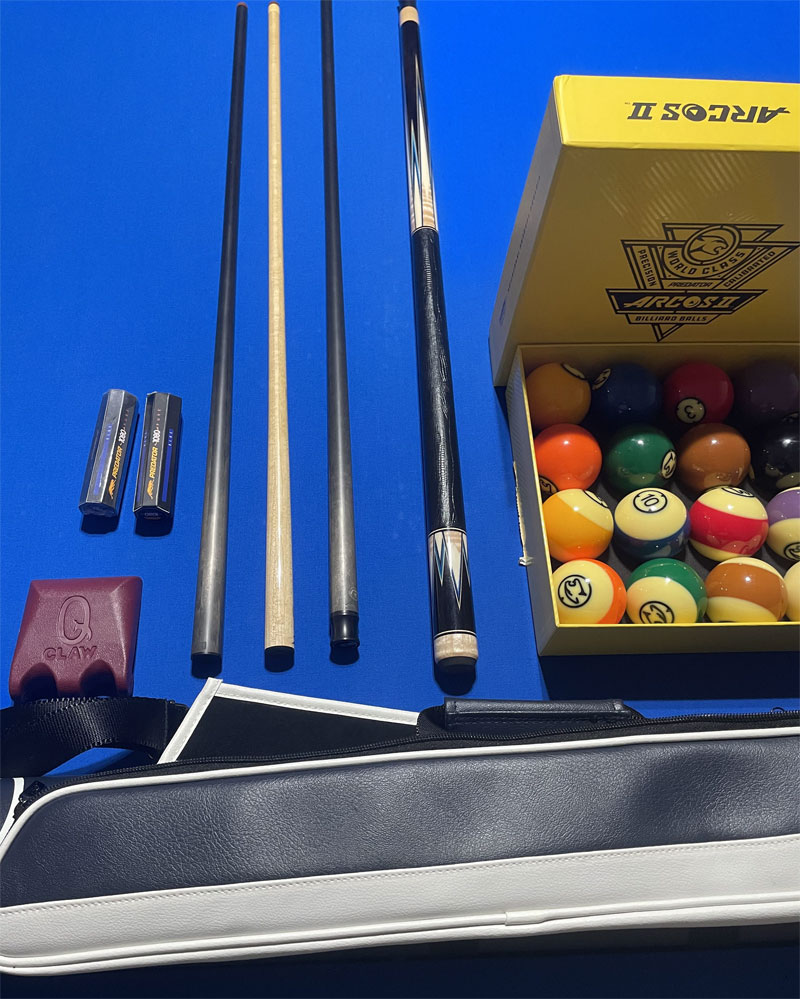 user1518380249
Predator True Splice 16 Ebony Cue Value with Shafts & Accessories
Replies & Comments
---
billiardsforum on 2/6/2022 12:05:08 PM

Let's summarize:

Predator True Splice Ebony Pool Cue - MSRP: $1140

Predator 314 Shaft - included in price above
2 x 2 Predator Roadline Cue Case - included in price above

Predator Arkos II Pool Ball Set - MSRP: $400
2 Predator Revo Shafts - MSRP: $500 (x2)

So brand new, we have a price of around $2540. You paid $1600.

But we can't simply assess the difference, for two reasons:

The products you bought aren't brand new
The unknown value of the warranties provided with those products when you purchase them brand-new. You bought them second-hand, and the warranty typically does not pass from owner to owner.

Even if we could solve problems 1 and 2 above, I still can't tell you whether or not it was a "good deal" because that's a subjective question. What is a "good deal" to you might not be a "good deal" to me, or anyone else.

From a purely personal perspective, I'd say you paid a fair price for the items, used.

They do seem to be in great shape though, so perhaps it was somewhat of a good deal!
Predator True Splice 16 Ebony Cue Value with Shafts & Accessories
Title: Predator True Splice 16 Ebony Cue Value with Shafts & Accessories
Author: user1518380249 (Matthew Mooman)
Published: 2/5/2022 12:24:29 PM
Last Updated: 2/6/2022 2:30:43 PM
Last Updated By: billiardsforum (Billiards Forum)