Meucci Originals MO-10 Cue Value
---
2/15/2022 12:29:49 PM
Meucci Originals MO-10 Cue Value
I bought this Meucci Gambler cue (Meucci Originals MO-10 cue) back in 1975.
I had a MO-2 cue and a MO-5 cue. I broke the MO-5 after missing a shot! Not very smart! It broke at the points. I still have the shaft.
But I still have the Meucci MO-10 pool cue.
I paid $150.00 for it in 1975, used. It needed a new tip, and the guy selling it needed money. It is in perfect condition. It is hard to tell that I even used it. It has a brass insert at the joint.
I'd like to know how much the Meucci MO-10 cue may be worth.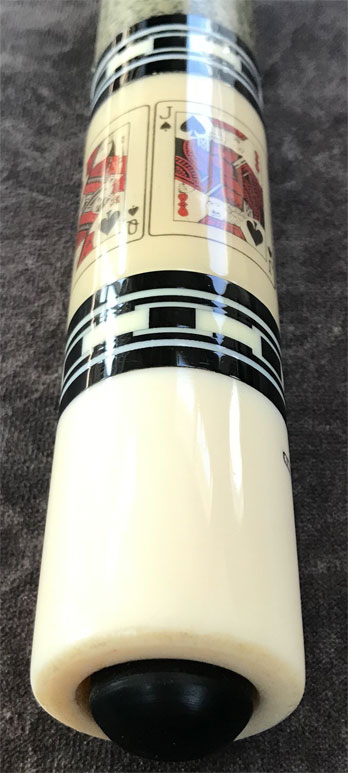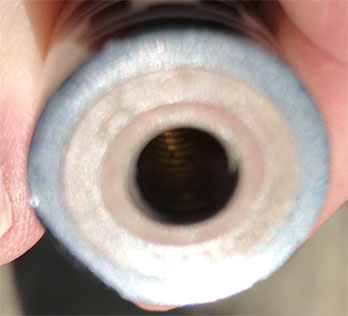 FredL
Meucci Originals MO-10 Cue Value
Replies & Comments
---
billiardsforum on 2/15/2022 2:27:38 PM

This is an exceptional example and does indeed appear to be in excellent shape.

I wonder if it also has a brass joint pin? In general, those with a brass joint pin would be the oldest ones (as Meucci switched away from brass material in their default joint pins not long after the series came out). A brass joint pin doesn't guarantee that it's an older generation MO cue, but it's a very strong indicator, and thus, Meucci Originals cues with the brass joint pins usually bring a higher price.

Assuming the cue and matching shaft are both straight, and no other issues with it's condition are present, it could sell for between $1200 and $2000+, give or take. The other shaft isn't a matching shaft (as you confirmed), so generally it won't boost the price, even if you bundle it with the cue and matching shaft. I'm going to share some recent sales I've come across. You'll see just how widely the values can vary.

It really does depend on condition, number of matching shafts, and what else is out there in the market (in terms of this make and model) at any given time.

This one sold in late 2019 for $1200, though it looks a bit rougher-around-the-edges than yours.

This one was up for sale for $1500 in 2020, but it looks like it didn't sell.

Then, we have THIS one - it's a brass-pin Meucci Orignals MO-10 cue in flawless condition. It was up for sale from a Meucci Dealer in late 2021, for $2500. I am not sure that it sold yet.
Meucci Originals MO-10 Cue Value
Title: Meucci Originals MO-10 Cue Value
Author: FredL (Fred L.)
Published: 2/15/2022 12:29:49 PM
Last Updated: 2/15/2022 2:58:54 PM
Last Updated By: billiardsforum (Billiards Forum)