Meucci Originals Buddy Hall BH1 Cue Value
---
3/17/2019 2:40:02 PM
Meucci Originals Buddy Hall BH1 Cue Value
How much is a Meucci Originals Buddy Hall BH1 cue worth?
My brother has one. It says "Buddy Hall by Meucci" on the butt. It appears to be in excellent, used condition with a cue case and tip protector. It rolls nicely and as far as I can see, it has no cracks or damage to the cue.
He has no idea how much to ask for it in sale and I wondered what you guys think he should ask?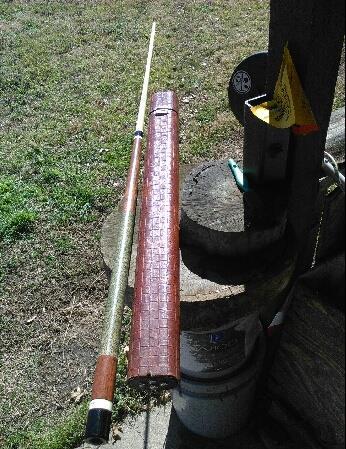 Also, I thought it might help to see the butt with the Buddy Hall stamp close up, although the picture isn't the greatest.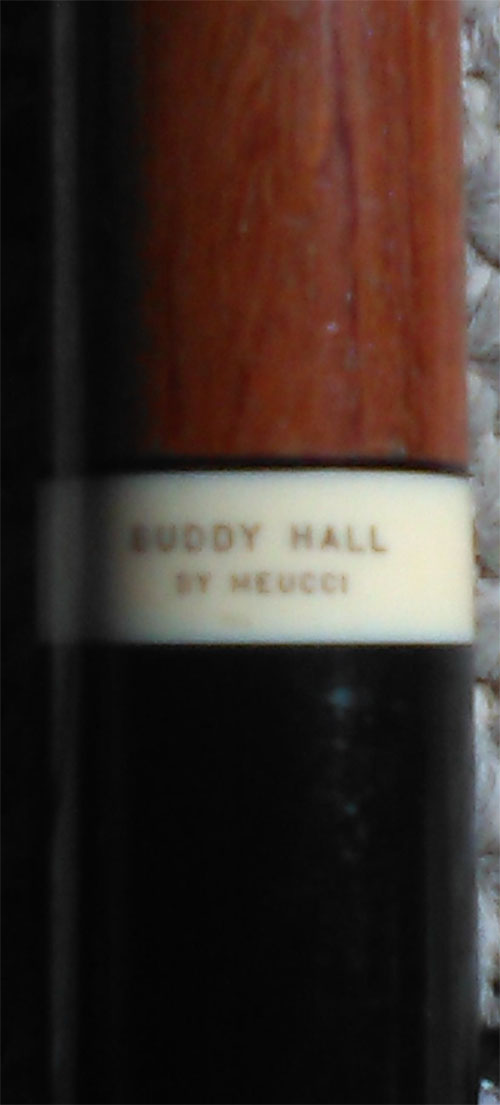 user1552858801
Meucci Originals Buddy Hall BH1 Cue Value
Replies & Comments
---
Meucci Originals Buddy Hall BH1 Cue Value
Title: Meucci Originals Buddy Hall BH1 Cue Value
Author: user1552858801
Published: 3/17/2019 2:40:02 PM
Last Updated: 3/18/2019 4:04:40 AM
Last Updated By: billiardsforum (Billiards Forum)