Meucci 97-7 Limited Edition Pool Cue Info and Value
---
6/10/2015 12:48:00 PM
Meucci 97-7 Limited Edition Pool Cue Info and Value
I am looking at this Meucci Limited Edition pool cue as shown below.
I would like to know how many of this model were made by Meucci, and what it is worth now in excellent condition.
Any other information about this Meucci Limited Edition cue you can provide would be appreciated.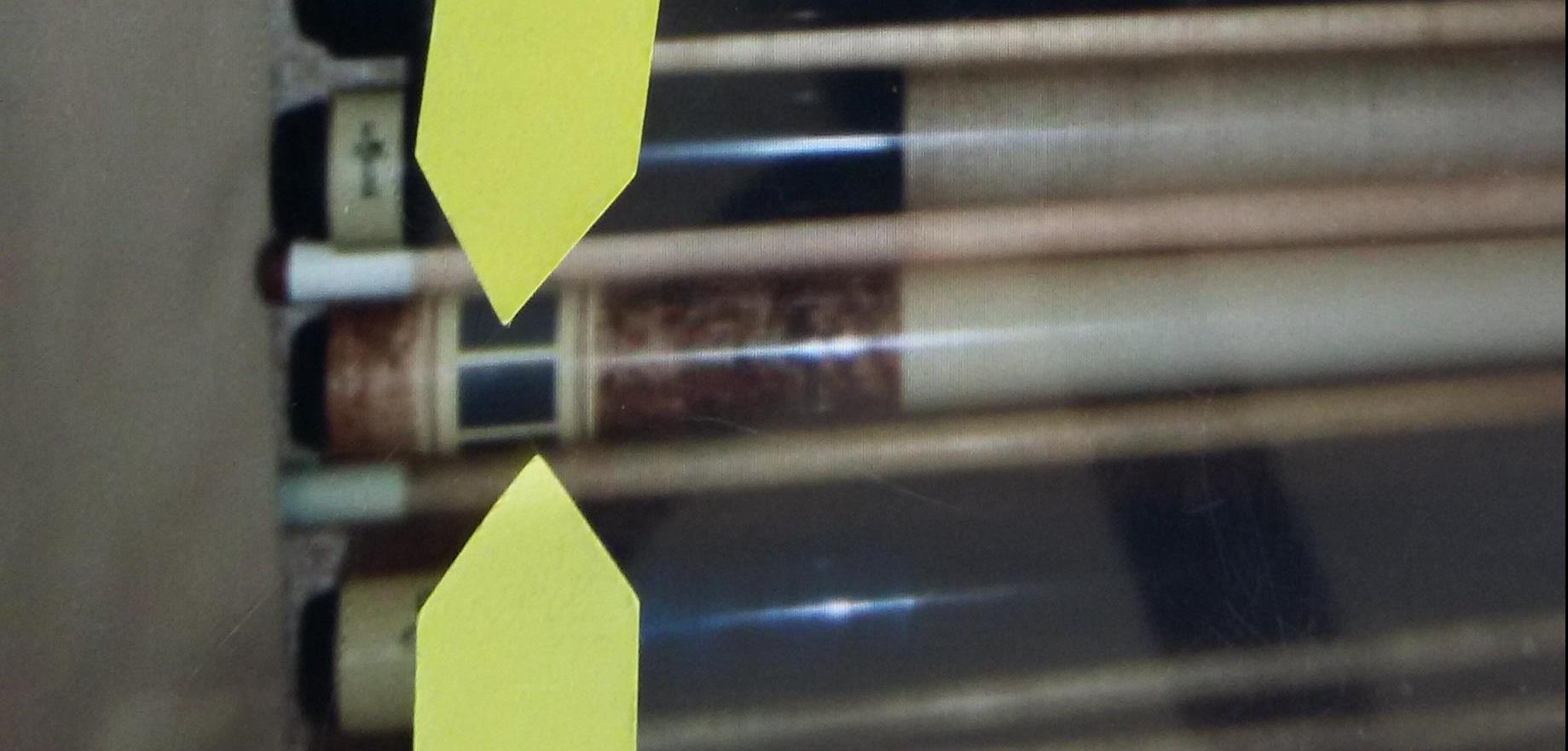 Jimmy Trotter
Meucci 97-7 Limited Edition Pool Cue Info and Value
Replies & Comments
---
billiardsforum on 11/23/2016 2:54:03 PM

You probably got your answer already, but for the benefit of those finding the page now:

It is a Meucci 97-7 (or 97-07) from the Meucci 97 series. I don't believe the one in your photo is a "special edition". The 97-7 as well as a few others from the 97 line did have the logo in a non-standard area (up about 3 inches from the butt) but that was normal for this cue and it wouldn't be considered "special".

They had a suggested retail price of $342 in the late 1990s, and they aren't really "collectible", so depending on condition, it would be somewhere well below $342.
Meucci 97-7 Limited Edition Pool Cue Info and Value
Title: Meucci 97-7 Limited Edition Pool Cue Info and Value
Author: Jimmy Trotter
Published: 6/10/2015 12:48:00 PM
Last Updated: 12/14/2016 7:46:13 AM
Last Updated By: billiardsforum (Billiards Forum)