Longoni Harlequin Purchased 1995 Nyc by German Artist
---
5/20/2019 12:13:18 AM
Longoni Harlequin Purchased 1995 Nyc by German Artist
Anybody ever see one of these Longoni cues before? I cannot find any mention of it anywhere.
It is in like-new condition, not a scratch anywhere, and rarely used because the pool table was underneath the artist's main work table. To get to the table, he used a 1000 kg capacity ceiling crane to move the half-inch thick stainless steel work table aside.
I'm interested to know any information about what it should sell for, etc. Personally, I think it is a work of art.
Thanks,
Bob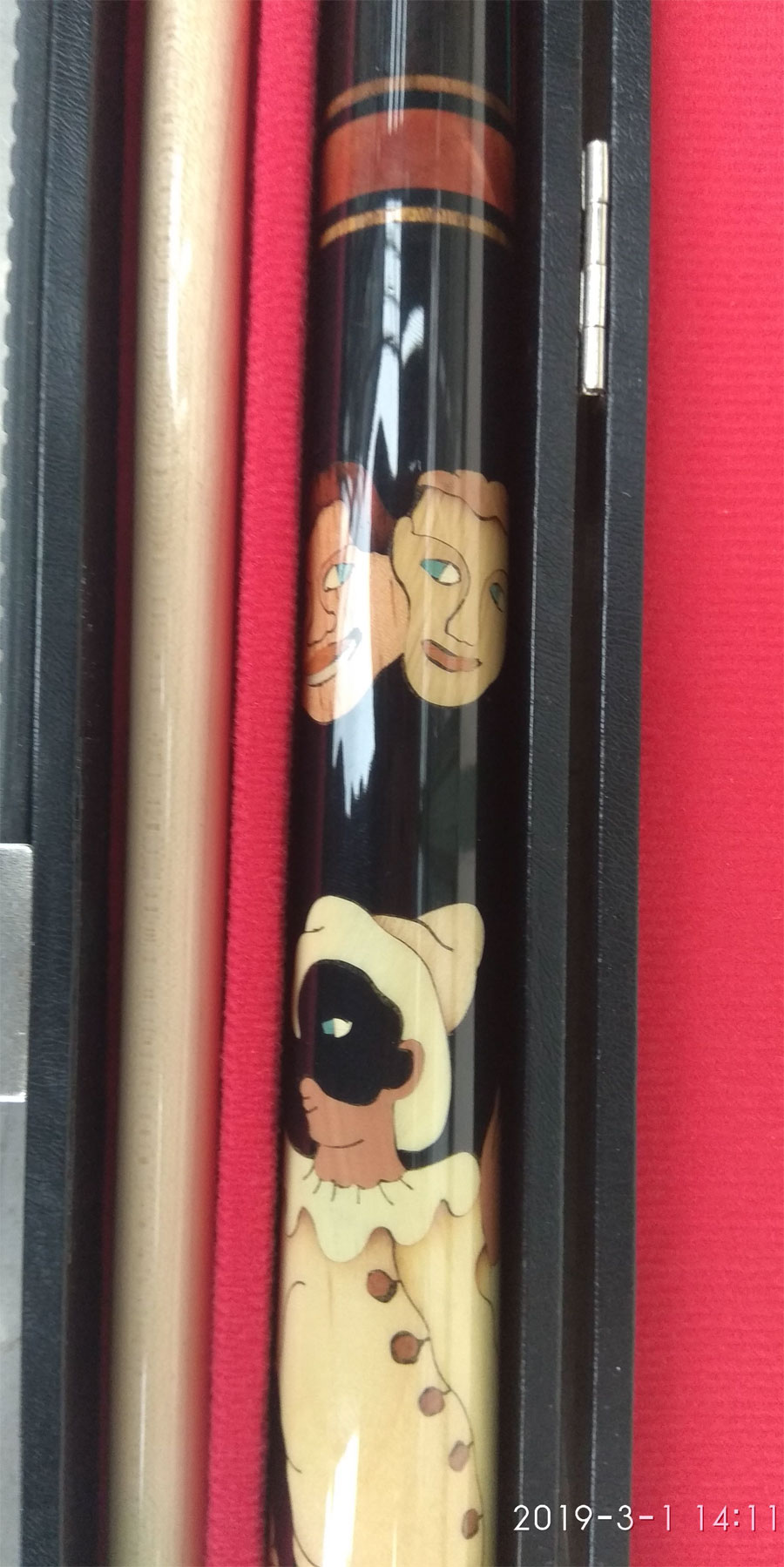 BobCov
Longoni Harlequin Purchased 1995 Nyc by German Artist
Replies & Comments
---
Longoni Harlequin Purchased 1995 Nyc by German Artist
Title: Longoni Harlequin Purchased 1995 Nyc by German Artist
Author: BobCov
Published: 5/20/2019 12:13:18 AM
Last Updated: 5/22/2019 3:34:42 AM
Last Updated By: billiardsforum (Billiards Forum)