Herman Rambow Cue Value
---
3/15/2020 9:39:29 AM
Herman Rambow Cue Value
Can anyone help verify how much my Herman Rambow cue is worth?
My dad passed down this Rambow pool cue to me. We are from Chicago suburbs and he has had the cue stick since at least the 1960s before he left for Viet Nam. So I can say with 100% certainty that I can establish that this cue has been in family since then.
He did say it was a Herman Rambow cue but have not had it authenticated.
The only thing that has ever been done to it was that is was "relaquered" in the mid 1990s.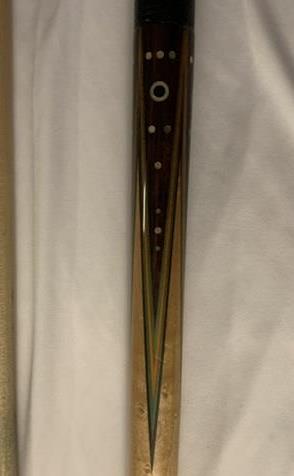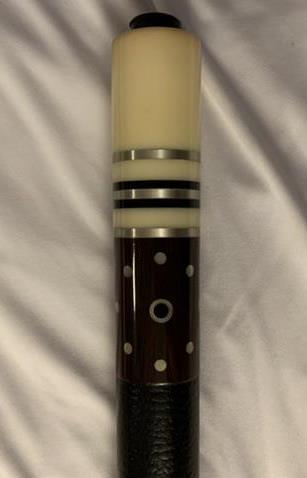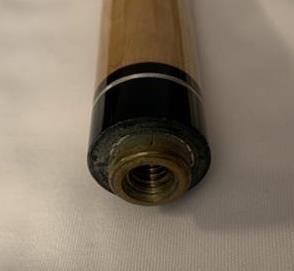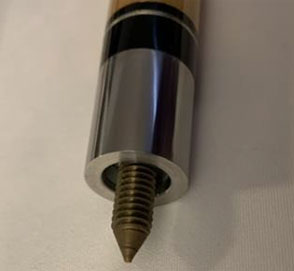 chrisjj
Herman Rambow Cue Value
Replies & Comments
---
Cuefan on 4/15/2020 11:54:24 AM

I think what you have is an Adam Monaco cue, not a Rambo. Nice looking cue.

billiardsforum on 4/16/2020 10:48:19 AM

Good call. I believe you are correct.

The only thing is that the timing that @chrisjj mentioned (1960s) doesn't really make sense with when that Adam Cue line was made, I think.

Here's a photo of the Adam A/H-24 "Monaco" cue from their 1973-74 catalog:
Herman Rambow Cue Value
Title: Herman Rambow Cue Value
Author: chrisjj
Published: 3/15/2020 9:39:29 AM
Last Updated: 3/16/2020 11:37:29 AM
Last Updated By: billiardsforum (Billiards Forum)