1981 Professional Series Brunswick Regency Cue Value
---
5/25/2019 2:55:02 AM
1981 Professional Series Brunswick Regency Cue Value
How much are 1981 Professional Series Brunswick Regency cues worth?
I'm the original owner since the 1980's. All of the stone inlays are tight and the wrap for the handle hasn't budged. Not sure of the weight but it's my mother's cue. It needs a new shaft (only willing to send PayPal money for a matching model shaft).
Was wondering what it's worth now a days?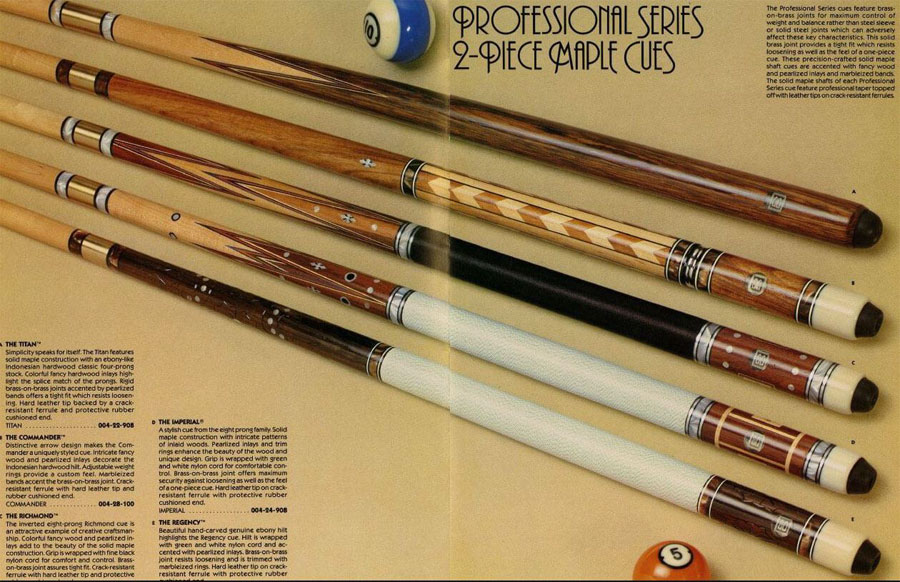 tkuhn93
1981 Professional Series Brunswick Regency Cue Value
Replies & Comments
---
Chopdoc on 5/25/2019 6:00:51 AM

These cues are relatively inexpensive imports, not made by Brunswick. Not worth much. It probably has more sentimental value than anything else. You could get a shaft made for it, the cost would likely be as much as the cue is worth.
1981 Professional Series Brunswick Regency Cue Value
Title: 1981 Professional Series Brunswick Regency Cue Value
Author: tkuhn93
Published: 5/25/2019 2:55:02 AM
Last Updated: 5/28/2019 4:03:31 PM
Last Updated By: billiardsforum (Billiards Forum)