Pool Cleaning Routines
---
11/14/2009 1:56:30 AM
Pool Cleaning Routines
I've started getting into cue sports, mostly 9 ball and 8 ball) in the last few months. I've developed quite a passion for it, so thought it was time to invest in a decent cue to pick up the pace a little. Yes, the house cues around here are pretty awful.
I bought a McDermott C265 Pearl Plus Mars Red cue last week. It was purchased brand new via an authorized McDermott dealer.
When it arrived on my doorstep, I noted that most of the shaft's finish/gloss had been removed (only a small portion at the base of the shaft still has that glossy finish)
Should I buff this remaining finish off with Q-Wiz to make it uniform, or leave it as is?

Is there a reason this is done in this way?

Some pics: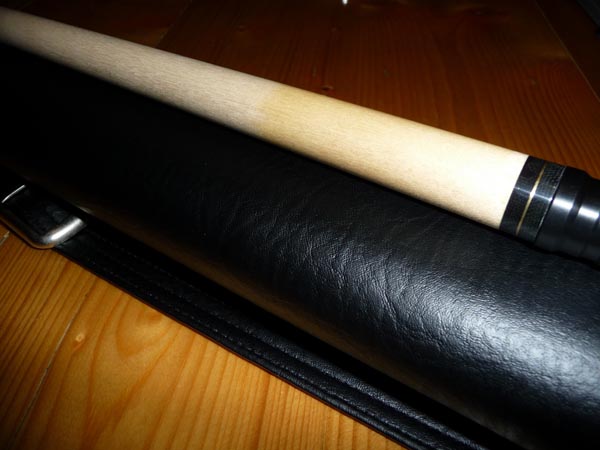 What is the general consensus on how to clean/maintain your cue? There's so much info online and in forums, but I haven't been able to find a definitive answer that I'm comfortable with. I was thinking of wiping the shaft down with a dry microfibre cloth between games, using the Q-Wiz on it as necessary, and applying some wax every now and again to help keep oils/sweat/etc from harming the wood? Is carnauba wax used on cars recommended/safe to use for this purpose - like P21S 100% Carnauba? http://www.p21s.com/products/bis_100cw.html Will it harm the wood at all, or cause any undesired outcomes?
What are some of your routines?
Your comments and feedback on my pool cue maintenance regime would really be appreciated. I'd hate to do the wrong this and ruin the shaft.
McM
Pool Cleaning Routines
Replies & Comments
---
Pool Cleaning Routines
Title: Pool Cleaning Routines
Author: McM
Published: 11/14/2009 1:56:30 AM