Wood Cue with Leather Wrap and Brass Joint
---
6/5/2018 4:53:40 PM
Wood Cue with Leather Wrap and Brass Joint
Wondering if anyone can help me identify this leather-wrapped carved wood cue with a brass joint?
All identifying marks/stickers are gone except a sticker saying that it is 19oz. It came in this case with the peachy-velvet that looks just as old as the cue and both are in great shape.
I would appreciate any help in identifying the pool cue. Thanks in advance!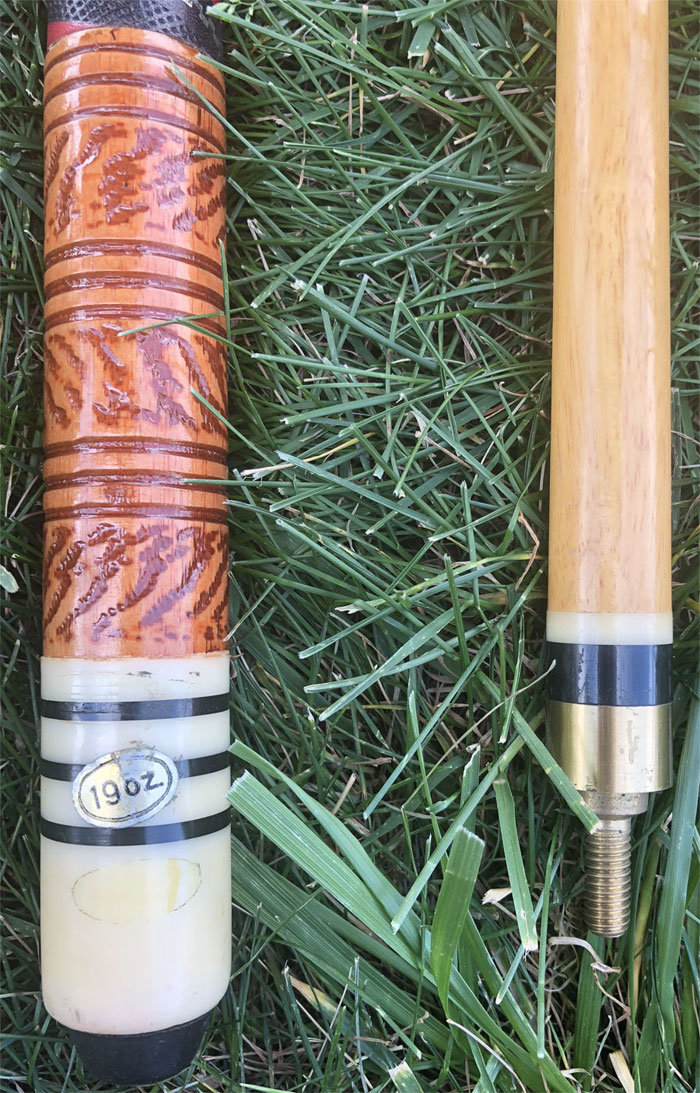 CueQuestions
Wood Cue with Leather Wrap and Brass Joint
Wood Cue with Leather Wrap and Brass Joint
Title: Wood Cue with Leather Wrap and Brass Joint
Author: CueQuestions
Published: 6/5/2018 4:53:40 PM
Last Updated: 6/5/2018 10:56:12 PM
Last Updated By: billiardsforum (Billiards Forum)