Who Made this old Filipino Cue
---
2/27/2022 10:43:32 AM
Who Made this old Filipino Cue
I am very interested in any info I can get on this Philippines-made pool cue. I've been using it for about 15 years now.
What I know about it is the following:
It is a full splice Amboyna burl into Bocote wood with thin Holly inlays to 56 ivory diamonds and ebony diamond surrounds.
The joint pin is 5/16 18. I believe the collars are phenolic with a single brass ring.
The wrap is lizard.
I believe the pool cue was Filipino-made in the 1990s or early 2000s. There is no makers marks or signatures on the cue.
This is obviously a beautiful hand made cue and plays very well.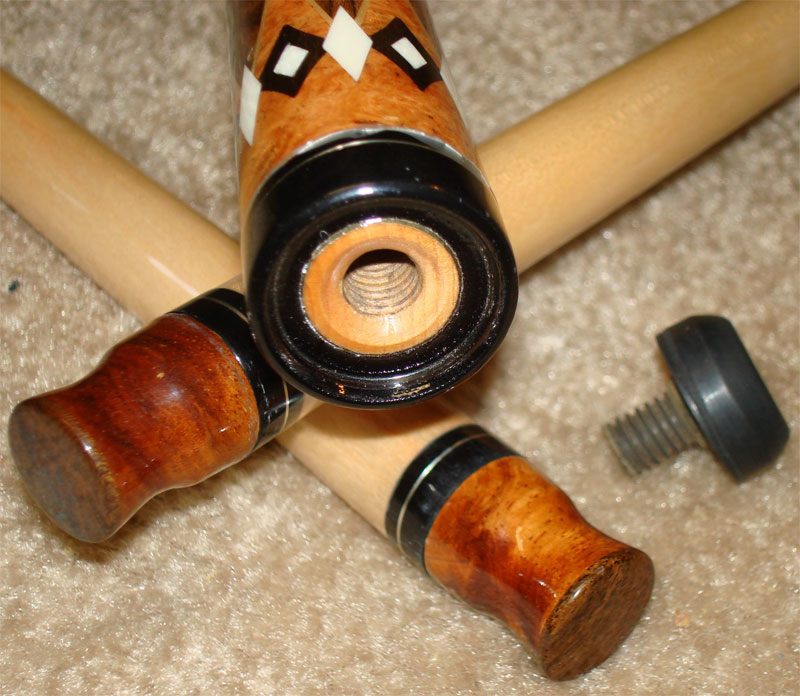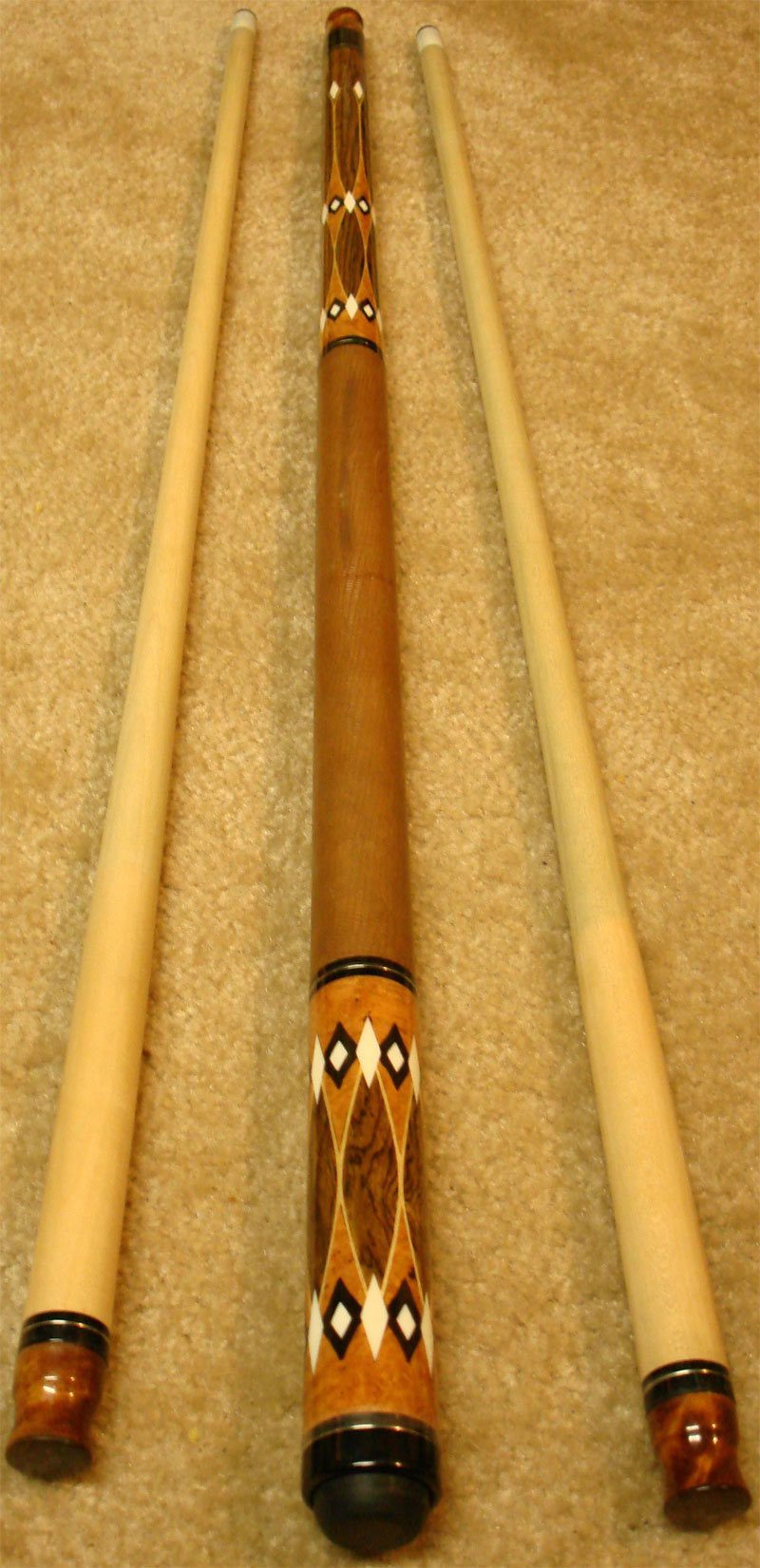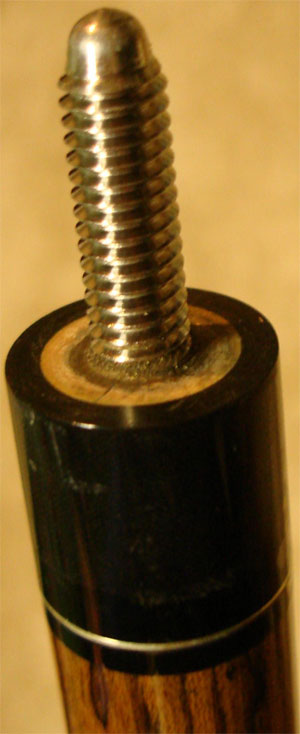 user1645987412
Who Made this old Filipino Cue
Who Made this old Filipino Cue
Title: Who Made this old Filipino Cue
Author: user1645987412
Published: 2/27/2022 10:43:32 AM
Last Updated: 2/27/2022 11:02:17 AM
Last Updated By: billiardsforum (Billiards Forum)