Vintage Pool Cue - Help Identify
---
6/30/2013 6:54:32 AM
Vintage Pool Cue - Help Identify
This vintage pool cue was bought at a thrift store for $2.50 with the case. I have no idea which cue maker the pool cue is from and I am not sure if it's mother of pearl inlay. It is a beautiful cue!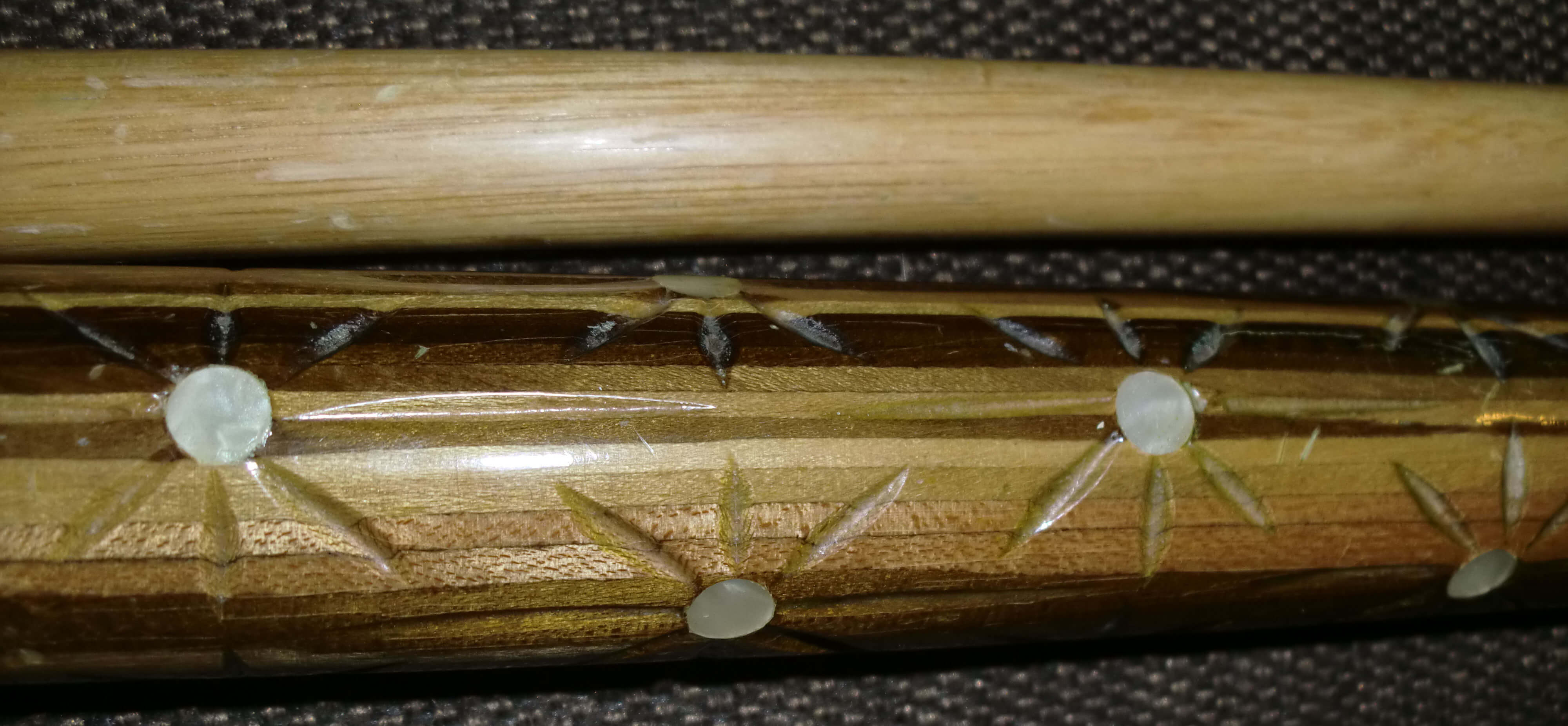 leader66
Vintage Pool Cue - Help Identify
Replies & Comments
---
Zeke on 6/30/2013 7:22:56 PM

That method of inlay star pattern "engraving" - is indicative of cheaply made sticks. The butt/grip end has really deep, porous grained wood, another sign of an inferior species of wood but if it's straight, came with the case and you only paid $2.50, you did get a helluva good deal.

tasha_silvester on 7/19/2013 12:25:49 AM

Well this cue looks good and I think you made a good deal by buying at a good price.

user1486241848 on 2/4/2017 8:53:14 PM

I have this same pool cue.

Did you ever figure it out? If not I am hoping that someone else can identify this vintage pool cue. It has no logo or markings.
Vintage Pool Cue - Help Identify
Title: Vintage Pool Cue - Help Identify
Author: leader66
Published: 6/30/2013 6:54:32 AM