Vintage Falcon Cues ID and Worth?
---
3/13/2019 3:44:47 PM
Vintage Falcon Cues ID and Worth?
So the other day I scored some old Nick Varner falcon cues. I know they are originals and the owner's son believed they were from around 1995. I've done a lot of digging online and can't find any matches to the ones I have.
The cue on the left is a Falcon jump/break cue.
The cue in the middle is a 4 point cue.
The cue on the right is a 6 point cue.
Both the playing cues have some beautiful work put into them (ebony and ivory).
I also received three Predator 314 Pre Cat shafts. Two are basically in brand new condition. The other is still in amazing shape with some bluing. I also have 2/3 of the Falcon maple shafts in basically-new condition. Everything is STRAIGHT as an arrow.
Can anyone identify and tell me the models, year, retail price of these Falcon cues, and what all this stuff might be worth today?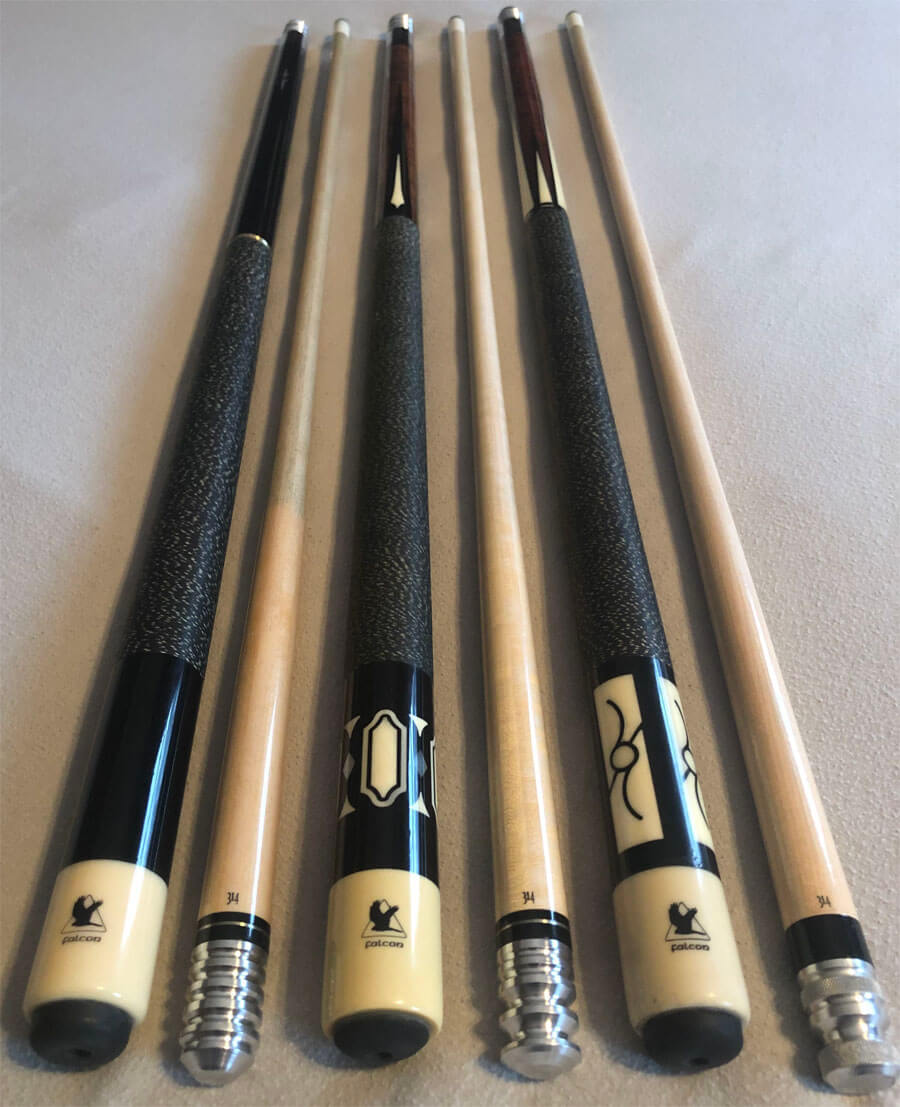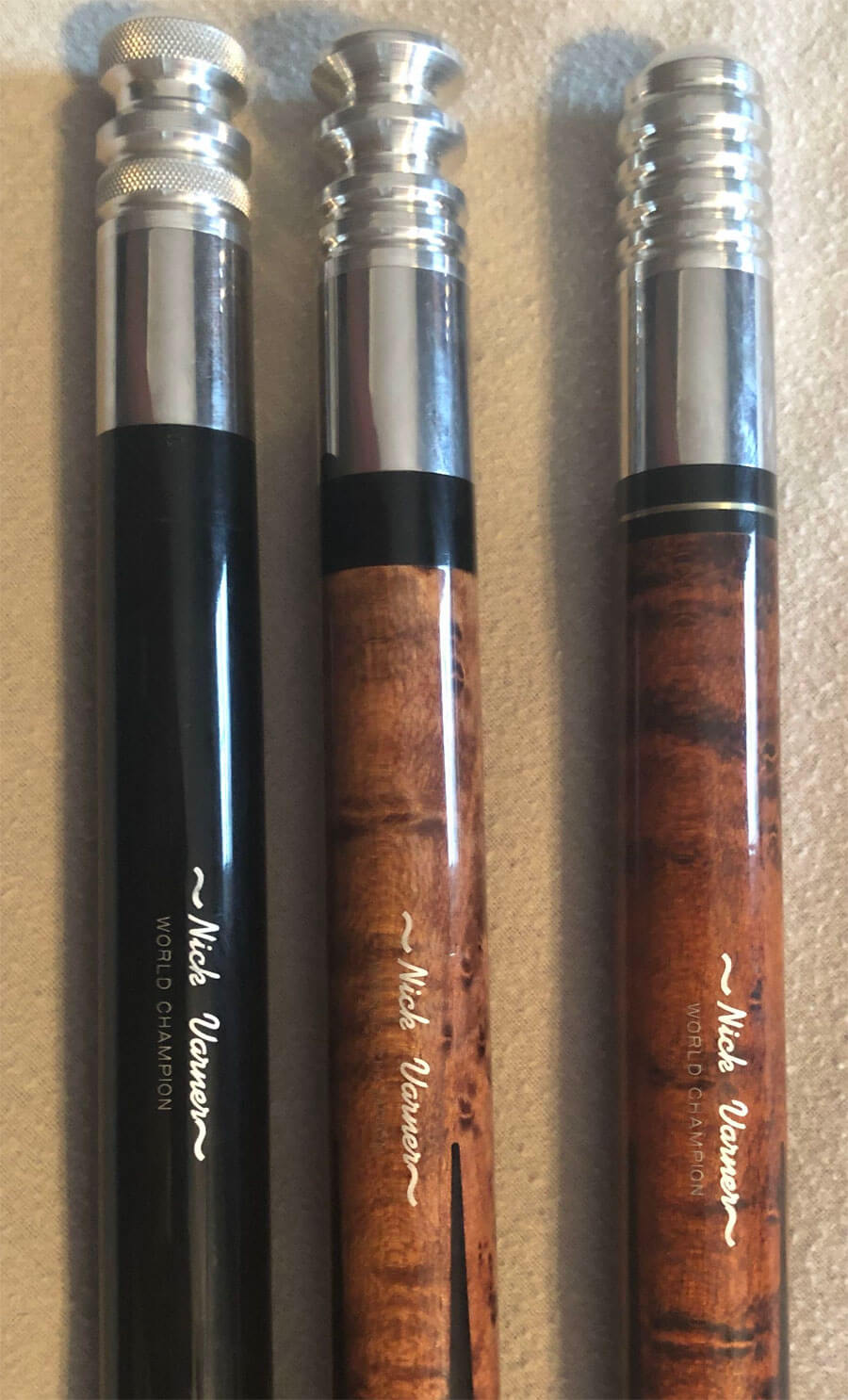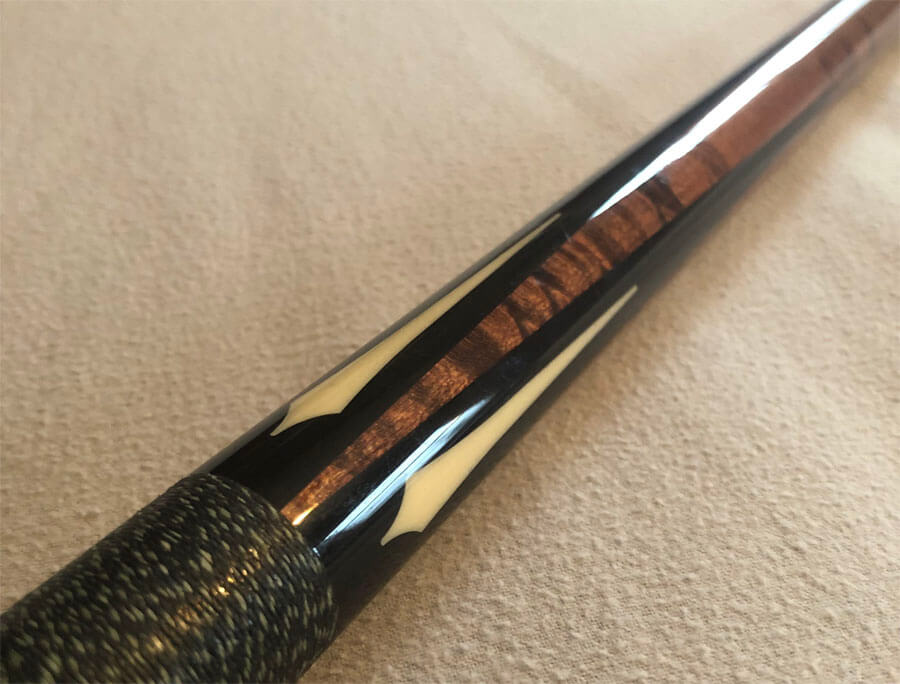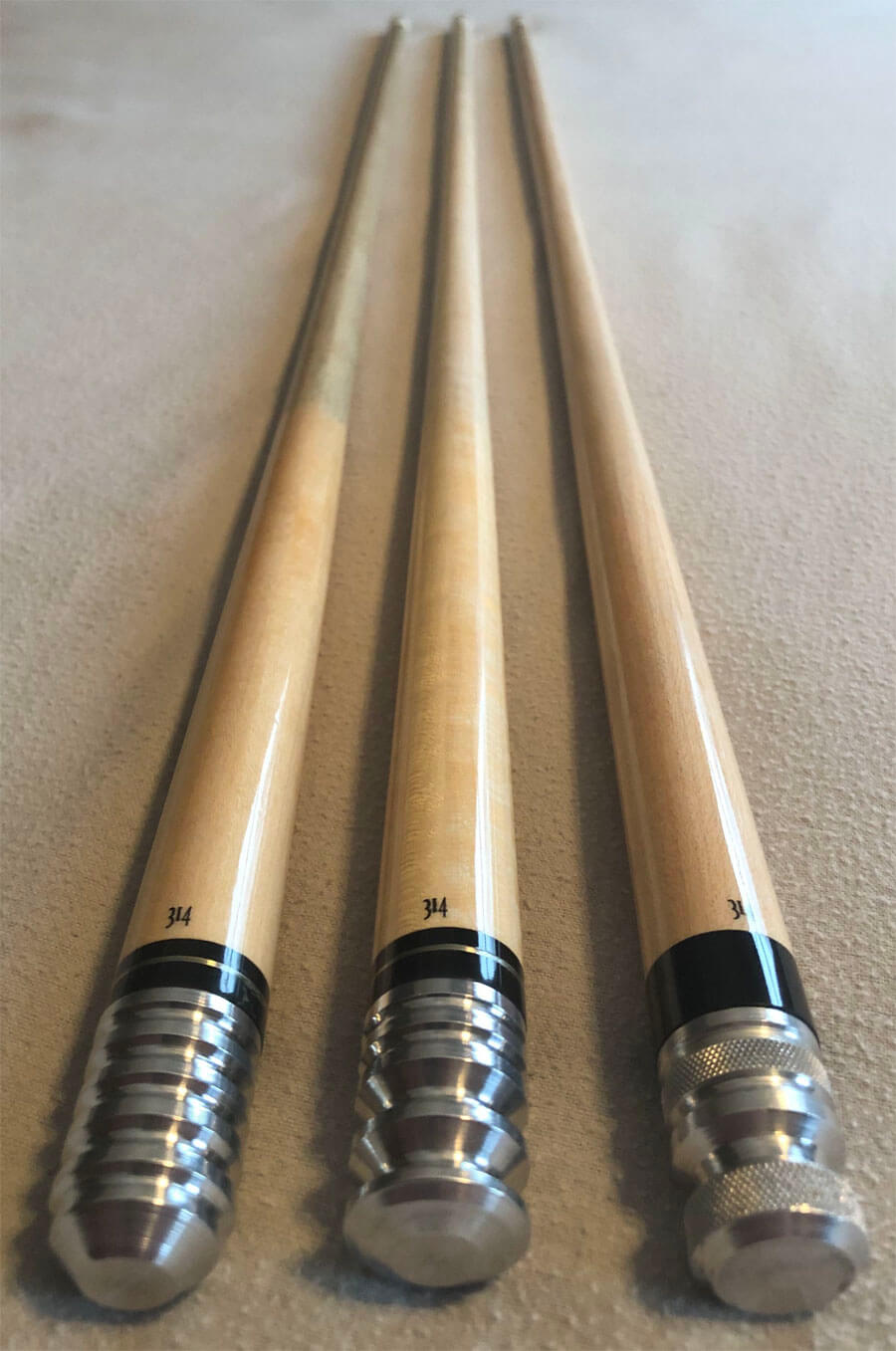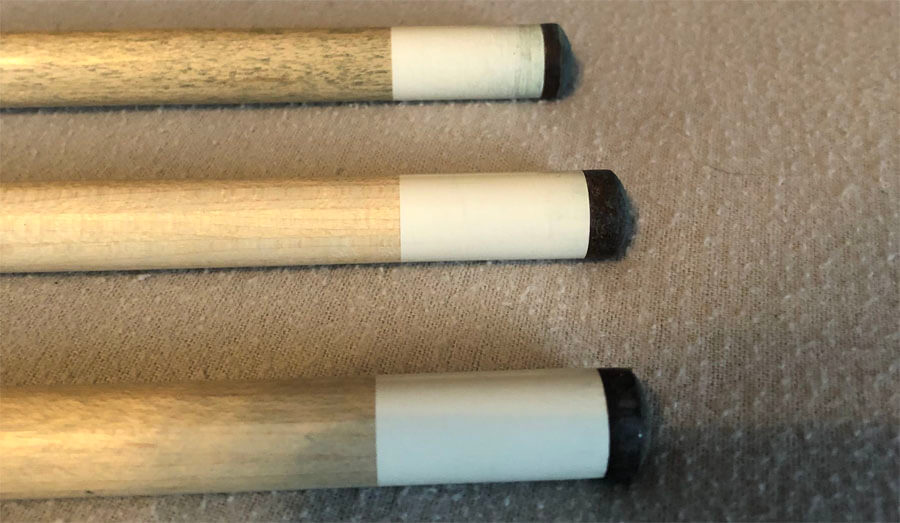 sbgame
Vintage Falcon Cues ID and Worth?
Replies & Comments
---
billiardsforum on 3/14/2019 2:35:53 AM

Nice Nick Varner Falcon cues!

I think they are from the early 1990s.

I can't find any of these in the catalogs, though I don't have all of them.

There is a similar, but not identical, model as the cue in the middle, in the 1991 Falcon catalog - the Falcon #17 cue, which had a MSRP of $845 in July 1991:

Chopdoc on 3/14/2019 9:31:59 AM

I'll check my Falcon cue catalogs.

Incidentally, there is no ivory in those cues. I believe Falcon used camel bone.

If we can find the MSRP this is how I use that to calculate current value:

Take MSRP. Take off 20% for discounted retail. Adjust for inflation. Divide in half. Subtract for any condition issues. Add for high demand.

Using the Falcon cue #17 as an example:

MSRP = $845
20% off = $676
Adjust for inflation = $1,270
Divide in half = $635 in mint condition

Subtract an amount for any condition issues.
Add an amount for collectible/demand.

These cues were production cues, not customs. They aren't in particularly high demand. Though some favor them and might look for one, they will not likely be paying collector prices.

sbgame on 3/18/2019 2:09:18 PM

Thanks for the replies!

Yes that cue is very close to the middle one! Only difference is the stain on the forearm and mine does not have the falcon logo on the top of the forearm.

That formula to calculate current value is very handy to know.
Vintage Falcon Cues ID and Worth?
Title: Vintage Falcon Cues ID and Worth?
Author: sbgame
Published: 3/13/2019 3:44:47 PM
Last Updated: 3/14/2019 2:17:18 AM
Last Updated By: billiardsforum (Billiards Forum)