Unknown Cue Maker, not a Rocky Tillis Cue
---
10/19/2017 12:06:34 PM
Unknown Cue Maker, not a Rocky Tillis Cue
I have this pool cue from an unknown cue maker. I thought it was a Rocky Tillis cue but it's not.
Any ideas as to who the cue maker might be?
I really don't want to remove the linen wrap. Any help would be greatly appreciated.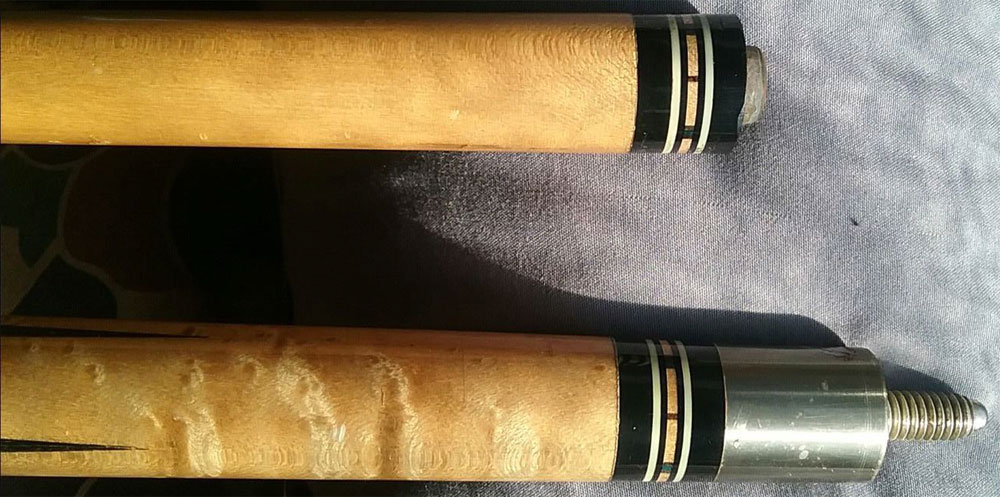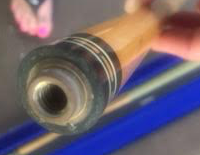 Scott Mcbride
Unknown Cue Maker, not a Rocky Tillis Cue
Replies & Comments
---
kwomack3 on 12/28/2018 4:33:44 AM

Do you still have the Cue?

Did you find the maker?

Chopdoc on 12/28/2018 12:01:29 PM

That's not a linen wrap. It is synthetic.

This is an import cue from China. 100% for sure.

It borrows some styling cues from McDermott. Most people think they are McDermotts, so I am surprised to hear someone thought it was a Tillis.
Unknown Cue Maker, not a Rocky Tillis Cue
Title: Unknown Cue Maker, not a Rocky Tillis Cue
Author: Scott Mcbride
Published: 10/19/2017 12:06:34 PM
Last Updated: 10/20/2017 5:11:12 AM
Last Updated By: billiardsforum (Billiards Forum)