Trying to Figure Out the Maker of This Cue
---
4/16/2021 9:25:15 AM
Trying to Figure Out the Maker of This Cue
I'm trying to find out the maker of this cue. It has a 3/8x10 joint pin and appears to be well made.
Any have any ideas on who made this pool cue?
This cue is interestingly different.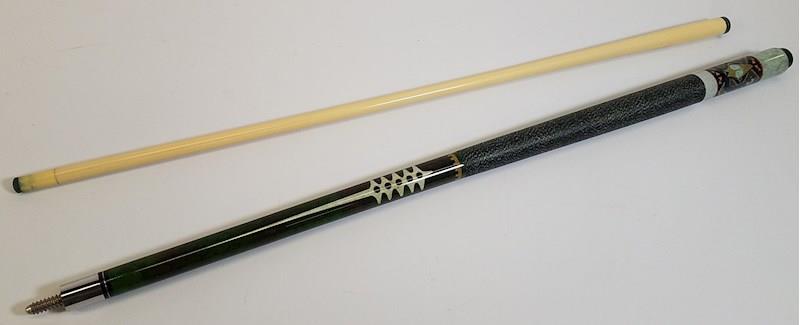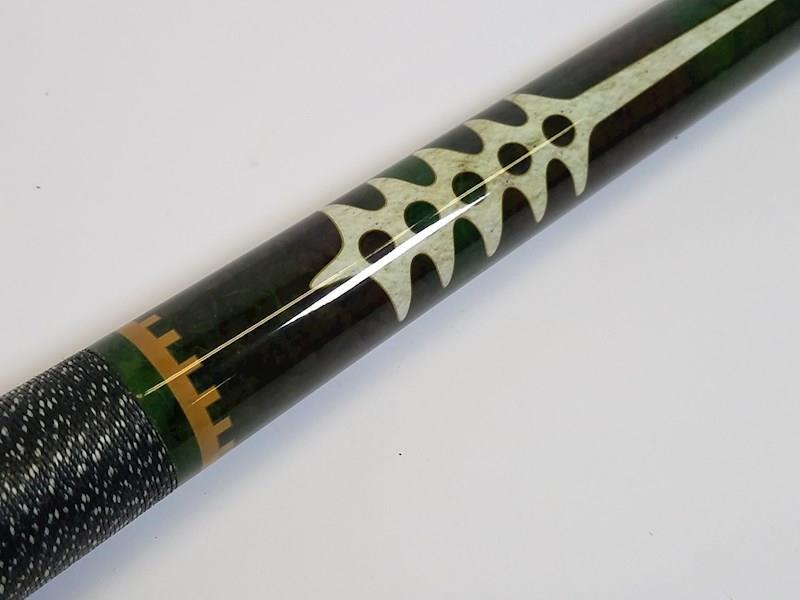 The butt. The bumper almost looks like McDermott.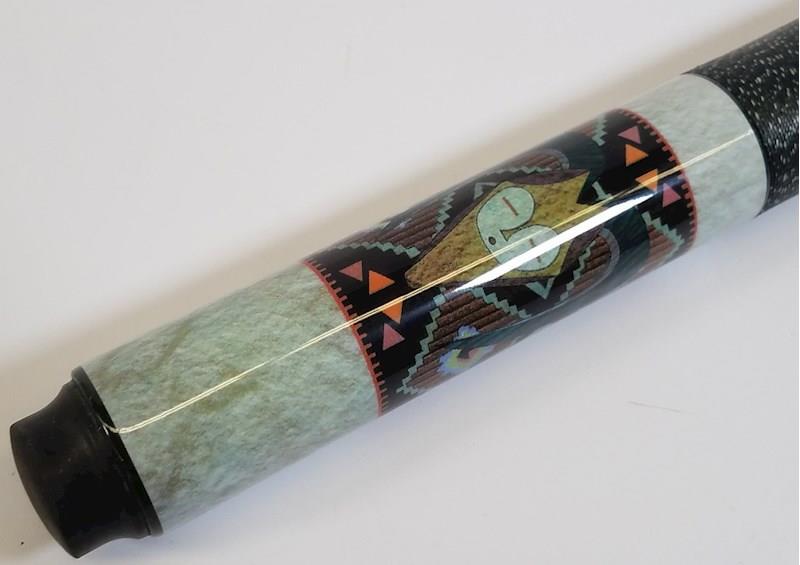 The pin. Everything seems to be well made.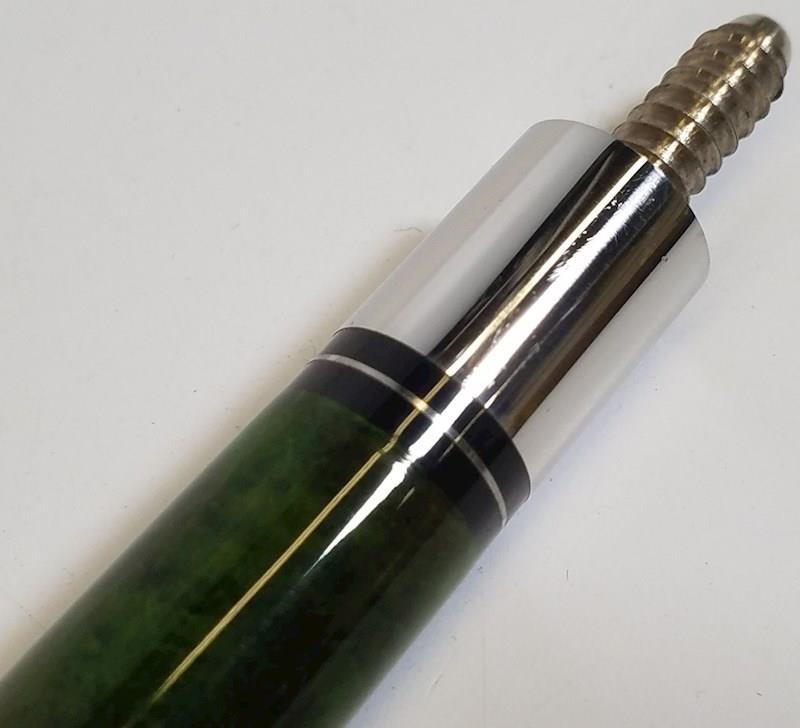 Shane B
Trying to Figure Out the Maker of This Cue
Replies & Comments
---
billiardsforum on 4/19/2021 3:19:01 AM

At first glance it looks like an inexpensive economy cue.

I don't recognize it as being from any specific cue maker off the top of my head.

I'll let you know if I come across any info on the cue.

Shane B on 4/22/2021 10:32:30 AM

Thank you for the cue identification help.

To me it looks like a McDermott cue. McDermott has a series where a person can choose what materials to make a cue with and have your own design put on the cue. I think it cost $300 to $500 to have it made with your design and $300 to $500 for these materials.

If it is one it's a fairly expensive cue. It was online for sale on an auction site. It has sold and now we probably won't ever see one again.

I am still interested in finding out what it is, if anyone knows.

billiardsforum on 5/5/2021 4:49:06 PM

Yeah, I noticed that McDermott-style bumper, but I think that even the custom ordered McDermott cues would have the McDermott branding on it somewhere.

Of course, the McDermott website has a pretty extensive archive of their previous models (although I don't think their custom-ordered cues are on there).

If I come across any info on the cue, I'll post it here.
Trying to Figure Out the Maker of This Cue
Title: Trying to Figure Out the Maker of This Cue
Author: Shane B (Shane Bledsoe)
Published: 4/16/2021 9:25:15 AM
Last Updated: 4/19/2021 3:11:27 AM
Last Updated By: billiardsforum (Billiards Forum)