Tiger Cue Identification
---
4/30/2021 6:08:16 PM
Tiger Cue Identification
I found this Tiger cue and the shaft seems to be in rough condition. I thought about buying a new shaft but I want to know if it will even be worth buying a new shaft for this cue.
Does anyone know the model of this Tiger cue?
I have been looking online to see what model it is, and it looks similar to the Tiger Classic Series but it doesn't match any of the color schemes on the tiger website so I'm unsure.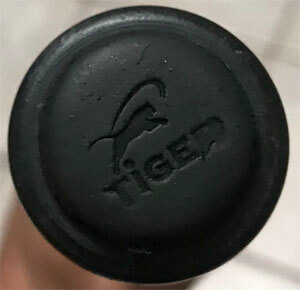 Jcortez_4
Tiger Cue Identification
Replies & Comments
---
Shane B on 5/2/2021 10:10:23 AM

Your Tiger cue is well worth getting a new shaft. I'm not sure of the model but I know Tiger cues aren't cheap.

I believe Dennis Orcollo plays with one. Looking at your shaft you may also be able to clean it up.

Nice cue!

billiardsforum on 5/13/2021 8:47:12 AM

I think you're on the right track with the Tiger Classic Series.

I've confirmed with Tiger that it's a Tiger TC-4 cue circa 2011-2012ish. Retail was $549 as you can see.

Here it is from the 2013 Tiger Products catalog:

Tiger Classic Series TC-4

This cue features a Cocobolo forearm and butt sleeve with Natural Curly Maple handle. Each connection is complemented by a beautiful custom ring. Each cue features the Ultra-X® high performance patented technology shaft and a radial Tiger joint protector. Upgrades to low deflection Ultra-X LD or Pro-X shafts are optional.

Standard cue specifications and items included;

Length 58"
Weight 18oz. - 20.5oz.
Handle – Curly Maple
Shaft - Ultra-X® high performance shaft
Cue tip - Sniper laminated cue tip - 12.75mm
Ferrule - Saber-T® Tiger ferrule
Joint protector - Radial Tiger joint protectors
Case - Soft black velvet Tiger cue case

...and here it is in a 2012 image of some of the Tiger Classic series models:
Tiger Cue Identification
Title: Tiger Cue Identification
Author: Jcortez_4 (J. Cortez)
Published: 4/30/2021 6:08:16 PM
Last Updated: 5/13/2021 8:41:40 AM
Last Updated By: billiardsforum (Billiards Forum)