Steve Mizerak "The Miz Collection" Pool Cue
---
7/18/2016 1:20:22 PM
Steve Mizerak "The Miz Collection" Pool Cue
Can anyone tell me about this pool cue I just purchased?
I THINK I got it for a good deal but I am not sure though. It is a Steve Mizerak pool cue from "The Miz Collection".
From what I can understand Mizerak put his name on just about any stick but this one seems well made. The butt of it was replaced due to it shattering. It had a dove on it that's all I know.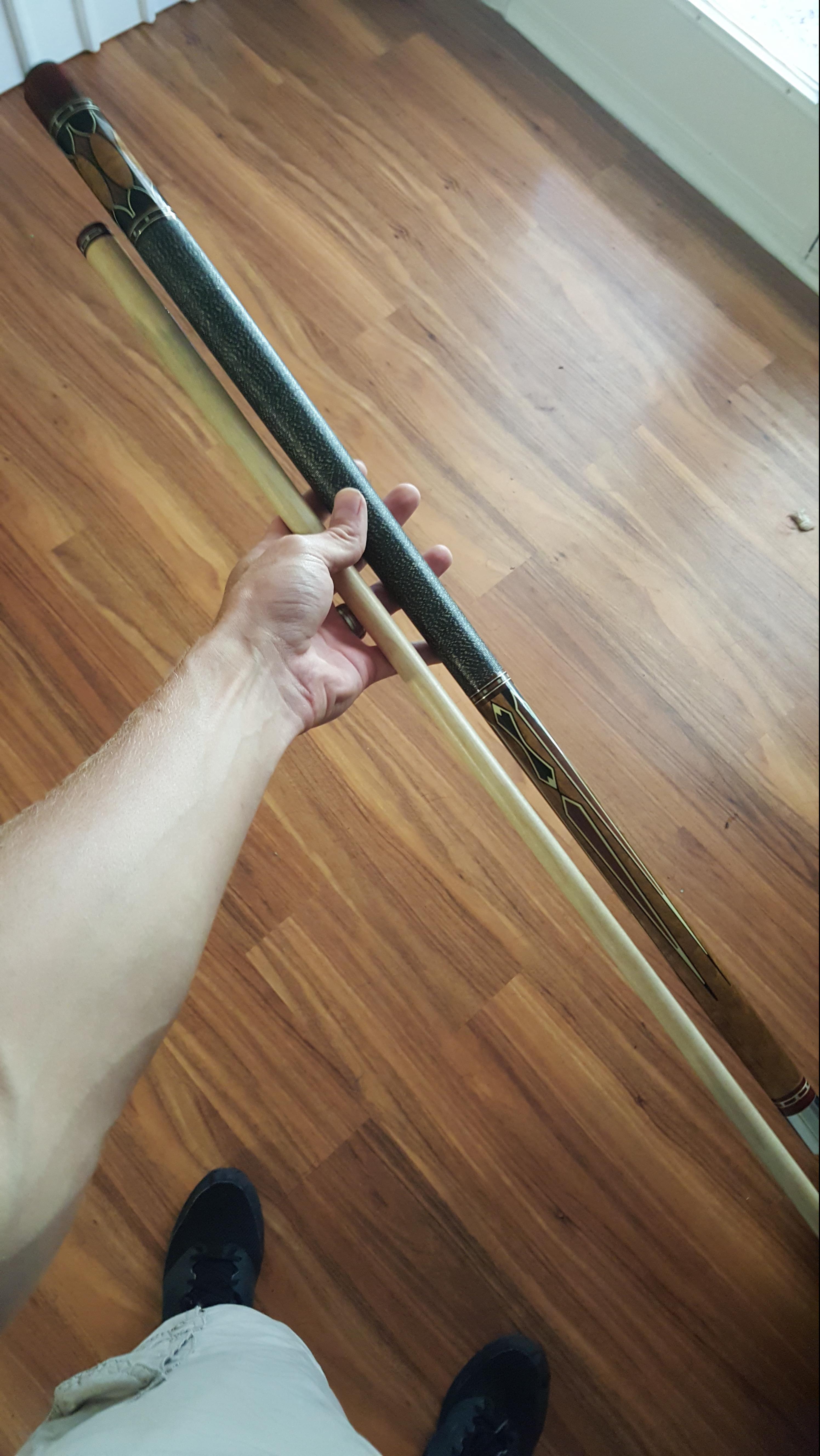 user1468862421
Steve Mizerak "The Miz Collection" Pool Cue
Steve Mizerak "The Miz Collection" Pool Cue
Title: Steve Mizerak "The Miz Collection" Pool Cue
Author: user1468862421
Published: 7/18/2016 1:20:22 PM
Last Updated: 7/25/2016 2:00:03 PM
Last Updated By: billiardsforum (Billiards Forum)